Tips for Getting an Equipment Loan for Your Small Business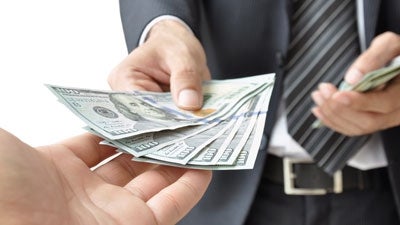 Equipment is a crucial aspect to consider when creating a small business. At some point, you will need to acquire funding for the necessary machinery to run your company. Whether this is office supplies like printers and laptops or industrial machinery like bulldozers and cranes, your business needs the funding to make your dream of creating a successful business a reality.
Although the economy is much better than a few years back, obtaining that loan for equipment may still be tricky. Follow these tips to ensure your small business a successful acquisition of an equipment loan:
Your credit score is a strong determinant of whether or not banks are willing to offer you an equipment loan. Unfortunately, if your score is below a bank's cutoff, they will not even consider you. Do not fear because there are many methods of building a credit score by demonstrating you are able to pay back all borrowed money. If you don't already, make sure to maintain a credit card where you are paying back the money on a timely manner every month. Ensure that all other bills are also paid on time. Furthermore, avoid closing or opening any lines of credit six months within your search for a new equipment loan as banks will be able to see this on your statement.
2) Develop a Strong Business Plan
A solid business plan is how you convince the lender that you will be able to generate revenue in order to pay back the equipment loan. Lenders want to see that you have thought through your path to success in a detailed and goal-oriented manner. Take the time to put as much detail into the plan as possible because this will not only increase your chances of acquiring the equipment loan, but also probability of succeeding.
After you have completed all the necessary documents for the equipment loan application, find something you are willing to collateral. Some lending institutions will ask for collateral if they think your credit score is subpar or your business plan is risky. Be prepared to have an item or two you are willing to place as collateral.
This article was originally published by Biz2Credit
Published: May 13, 2015
3013 Views