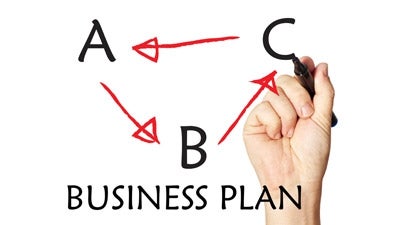 Most likely if you are looking to borrow money to start a business you are aware that you
need a business plan
. This is true whether you are looking to obtain unsecured business finance, a traditional start up business loan, or any other kind of small business financing.
The idea is not to have some obscure general plan in your head, but to have an actual, written, executable plan that you can physically hand to a lender to let them know you know your stuff. There are plenty of templates out there to help you get the job done, but since the templates are all pretty similar, how do you make your business plan stand out?
Of course you would do the market research and know that you are
targeting a certain demographic
with your business, but if you can get down to the real nitty gritty, that is even better. For example, if you are offering drop-in child care in a busy shopping center, you can stress that there are a certain number of stay at home moms that are transplants, fall within a certain income range, and are in the area that would love to shop sans kids for a bit. With the drop-in center, they could do this despite the fact that dad is at work and grandma lives two states away.
If you are selling fishing bait in an office building, you could note the number of CEOs that may want to take advantage of local lakes and rivers but cannot spare the time for a whole day fishing trip. By making your product more accessible, you can help take advantage and get back to work in record time.
Define Specific Competition
Noting that you are an ice cream shop and your competition is other ice cream shops, or even other shops that specialize in dessert, isn't enough. It is better to list specific names of shops within a certain radius that would be direct competition to your business. If John Doe's Cupcake Palace is 2 miles away and there are no other dessert shops for 15 miles, then list that shop specifically by name. It will show diligent time spent on research.
Tell Them Why You are Special
You are telling them who your customers are going to be and who your competition is, but you need to make the lender believe that the customer base you are targeting is going to choose you over the competition. The best way to do this is to tell them
why you are different
. What makes your business special? Do you have a way to get quality products at lower cost, thus allowing you to offer your product cheaper than competitors do? Is your ice cream made from a secret recipe that will knock any other ice cream in the area on its kiester? Whatever it is that makes you special, let the lender know.
This article was originally published by Biz2Credit
Published: October 23, 2014