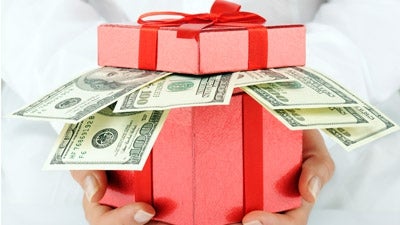 What makes a business a good candidate for a bank loan? What are loan officers looking for? Read on for the answers to these questions.
If you have a poor credit history, chances are you aren't a great candidate for a small business loan. A solid credit history is very important to loan officers because they want to have the assurance that the loan will be repaid in a timely manner. If your history is less than stellar, be ready to explain why. Better yet, work on improving your credit score. Also, check for errors in your credit history—because typos do happen.
Be ready with all the necessary financial documents and, of course, your business plan. Show that you prepared meticulously, and don't make the loan officer have to dig through an unorganized stack of papers for pertinent information.
Always display professionalism and courtesy. A loan officer can deny you a loan because you were rude and didn't seem easy to work with. You don't want this to be the reason you don't qualify for a loan. Treat the appointment like an interview! You would have your best manners during a job interview, wouldn't you?
This article was originally published by Biz2Credit
Published: November 6, 2014
2020 Views