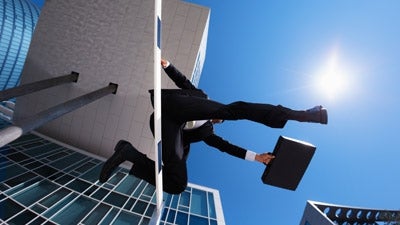 Every entrepreneur will face obstacles and hurdles on the way to small business success. One major obstacle is government regulation, while other difficulties that may arise including natural disasters, staffing issues, data breaches, and a lack of funding.
Every problem has a unique solution, so what measures can entrepreneurs take to protect them from obstacles—perhaps even before they happen? Read on to find out.
Facing unfair government regulations? Join small business organizations to meet other entrepreneurs fighting for the same causes as you are. Get to know local government representatives, and make your voice heard in the community.
If you're having trouble finding employees who seem right for your company culture, try tapping into nearby universities. Recent graduates who are looking to break into a field may be very keen on working for you. You can also consider hiring virtual employees for tasks that can be completed off-site. Branch out, and cast a wider net when searching for employees to hire.
It's better to be safe than sorry. Protect yourself against theft, natural disaster, and lawsuit before they happen. Insurance coverage should be a priority for your small business, regardless of the financial costs. Regularly update your coverage plan to ensure that you're covered thoroughly.
Don't hesitate to put the necessary systems in place to protect your company's data. Take the time to make sure everybody is in the know about how to keep everything protected. Even huge corporations can suffer from security breaches, so this is definitely a priority for all small businesses.
This article was originally published by Biz2Credit
Published: October 15, 2014