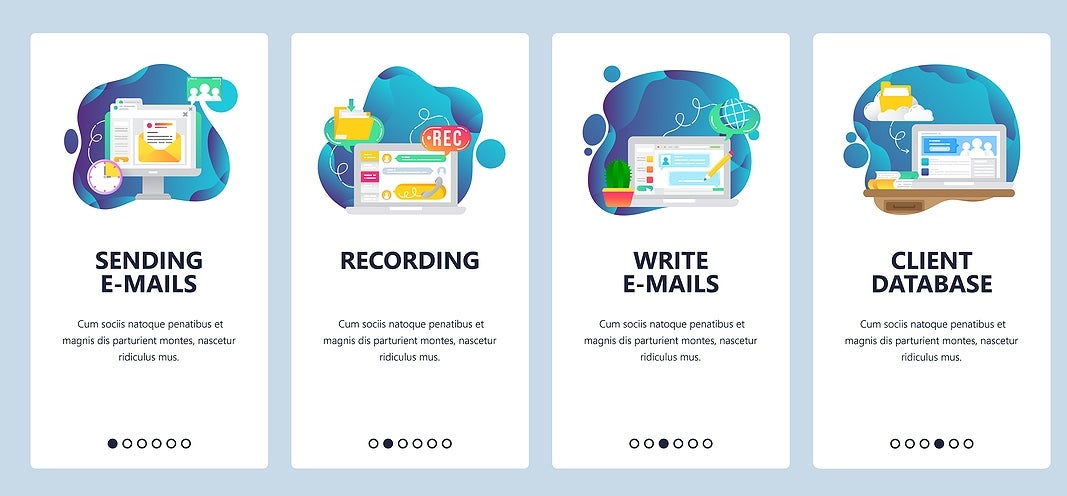 When you make a call to a business you'll often be greeted by "your call may be recorded for training or quality purposes." Here's why: Call recording is increasingly becoming a must-have feature for businesses. Call records serve as a repository so you can revisit your conversations with customers.
You're also able to capture interactions between your customer service and sales reps, analyze the data and take appropriate action. This is not to say that you pick any call recording system that is available on the market today. Remember, it is an investment you're making, so you need to look at the value of the system in terms of the features and functionality.
In other words, think about the benefit your business will be getting by investing in this system. Here are some of the key features and benefits you need to consider when buying your next call recording system:
A call recording system will be meaningless to your business if the user interface is difficult to navigate. Make sure that you can easily access call recordings while keeping in mind the security aspect. If you're considering a cloud-based call recording platform, make sure the service is hosted on a site with SSL and the user accounts are password protected.
Some of your call recordings may contain sensitive information hence you need to look for a phone recording system that has an extra security layer. This will allow you to select who can access or manage the recordings. It is even better if the system allows different levels of access for different members based on their role in the organization.
The idea behind having a call recording system in place is to make it easy for you to access crucial communication from conversations that matter to your business. Find a call recording system that comes with searchability/filters considering you could have a huge number of employees. You don't want to spend hours just to retrieve one conversation no matter how important it may be. It's even better if you can retrieve your recordings across multiple devices you may be using.
The whole idea of recording sales calls is so that you can access and retrieve the recordings later for review or analytics. This makes storage a central part of the system. A good recording system should have centralized storage for ease of access. This way you won't have to worry about losing some important data because of the lack of sufficient storage capacity.
Some call recording platforms can be so complex that you may need extra levels of technical support. When considering a recording system, think about your staff and their level of competence in being able to use this software. Most importantly, you must factor in the hours of business of your provider in case you may need to get in touch with them for support.
The ability to record sales calls alone is not enough. You need to consider the various formats that the data can be accessed. You should be able to retrieve and export the recordings to multiple formats depending on the device you're using. This will also make it possible for you to use your data in any business application with so much ease.
Quality management is another important benefit that you need to look out for when shopping for a call recording platform. Some platforms have coaching tools that help supervisors and trainers to get a quick overview of areas that need to be addressed for improvement. These come in the form of automated e-learning sessions.
Feedback is crucial to quality management. Therefore, you want to invest in a system that accommodates feedback surveys so that you bridge the gap between what is captured in the conversation and the quality of service rendered. A platform that offers automated surveys is much better because you won't have additional budget for surveys.
Call recording systems were previously expensive hence a preserve of contact centres. Today, this service is a standard feature that helps teams improve service delivery by analyzing important information gathered through recorded calls. Recordings help you to stop focusing on what you're doing as a business and instead focus on what it is that businesses expect from you. They allow you to catch up with the ever-changing needs of customers.
Published: September 28, 2020
1320 Views