Should I have my friends and family invest in a bank CD that I utilize as a secured loan for my business?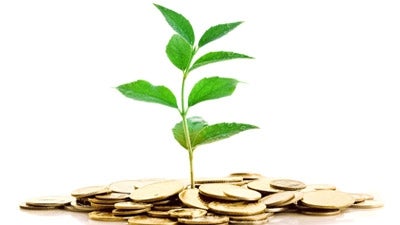 I have many friends and family members who are interested in investing in my business. They would like to help me but also want a secure place to put their money. Is having them invest in a bank CD that I utilize as a secured loan for my business a good option?
Answer: In our opinion, having investors buy a bank CD (or CDs) to secure a bank loan is not a good option since the money is still at risk if you default on the loan (collateralized by the CD). Also, under this option, the investors would be getting a very low interest rate on the CD and taking all of the investment risk, while the bank would be getting a higher interest rate on the business loan with no, or less, risk. Generally speaking, investing in small startup companies is very risky and small business investors should understand that they have very little security unless the business and/or owner has tangible assets (real estate, equipment, personal property, etc) to secure the loan, which is very unusual.
As to small business financing, it can come from a variety of sources including the business owner(s), relatives, friends, business associates, business partners, banks, leasing companies, and federal and state agencies. The amount required, available collateral, and other factors will affect the source of financing, but small amounts typically come from home-equity lines of credit, credit cards, savings accounts, relatives, friends, professional associates or business partners, while larger amounts typically come from banks, leasing companies, and government agencies.
A bank or other lender, generally, considers five things in a loan decision: borrowing capacity, invested capital, collateral, business and industry economic conditions, and character of the borrower. These factors, including the personal guarantee of a small business owner, can often overcome a lack of credit history or poor credit in certain situations. Also, lending criteria and near-term goals in lending money vary among financial institutions (banks, government, leasing companies, etc), so it pays to shop around for business financing.
<
Published: January 22, 2014
1722 Views