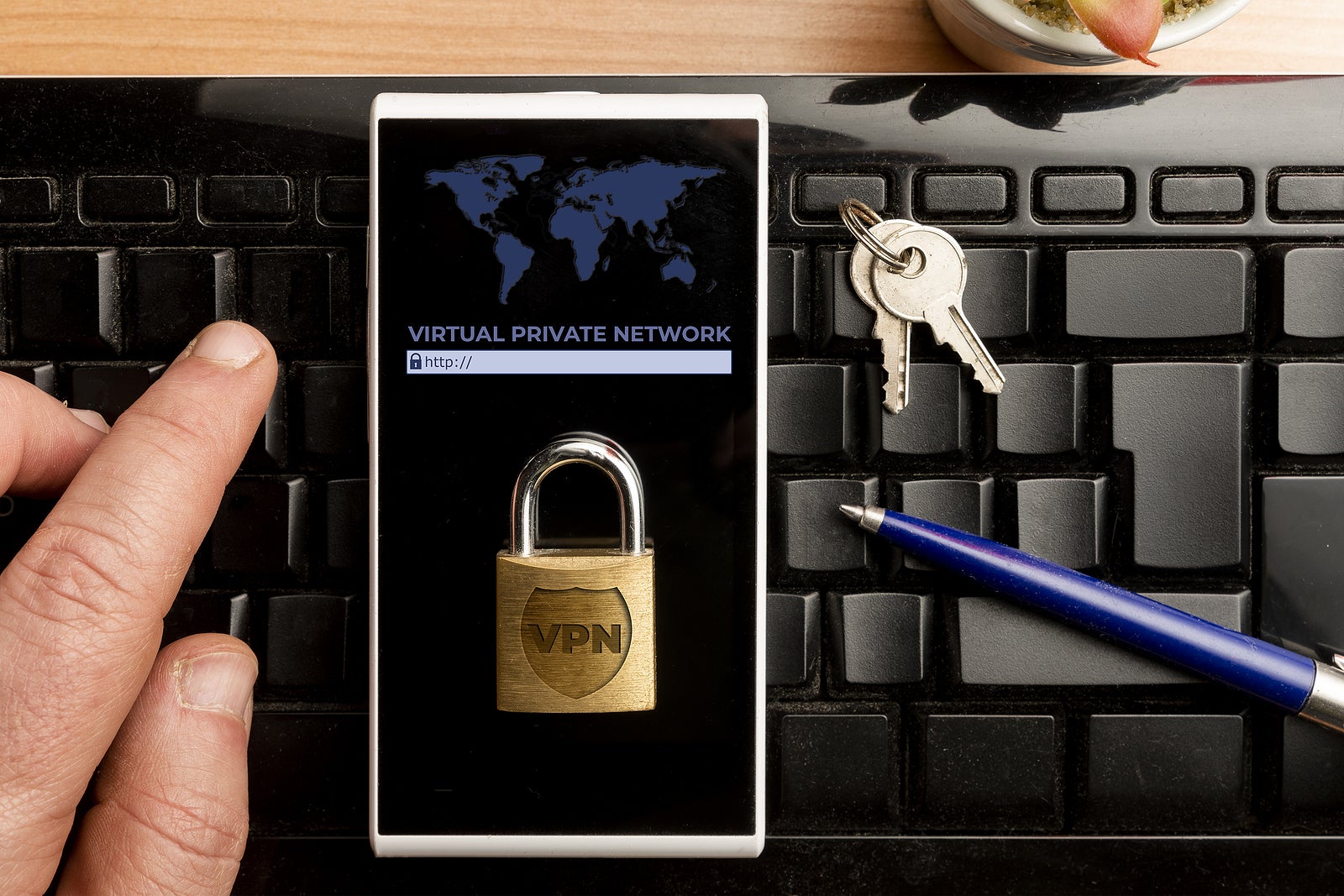 Since the onset of the COVOID-19 pandemic, the world has become increasingly reliant on the Internet for e-commerce and remote work, and this has brought about a change in perspective. Online security has risen to the top of users' priorities, and an increasing number of businesses the world over are making the decision to use VPN services in their day-to-day operations.
Consequently, the worldwide VPN market has seen rapid growth and, according to Statista, is predicted to reach a value of approximately $77 billion US by 2026. Of course, that inevitably means there is a wide variety of different options on offer when it comes to choosing a VPN. While most of these offer the same base benefits, like increased cybersecurity and the ability to spoof one's location, each also has a selection of feature that exists outside of its core functionalities.
These more peripheral features exist to suit quite specific purposes, and can have some niche uses for businesses. However, for those who are less experienced in the use of VPNs, it can be difficult to understand exactly what all of these features do and when they are at their most useful. Split tunneling is one such feature.
What Is Split Tunneling?
Split tunneling is a feature that enables VPN users to separate their internet traffic into two distinct channels. That means that while some data will be sent through an encrypted private tunnel, as is usually the case when using a VPN, the rest is sent separately across an open network.
VPN services that include split tunneling as a feature enables users to create rules for a VPN so that it is only utilized where necessary. This means they can be selective and prioritize which applications and devices use the VPN tunnel so that their most sensitive data remains protected.
When Split Tunneling Is Useful
Depending on your business model and the specifics of your day-to-day operations, there is a variety of different reasons why you might require split tunneling functionality from a VPN.
First and foremost, using split tunneling can help you to save bandwidth. With a VPN, the process of routing your traffic through a remote server and encrypting data adds extra stages to your connection. That means that the extra security of a VPN can come at a cost of slightly diminished speed and performance. If this is a legitimate inconvenience for you, split tunneling presents a potential solution. By routing only the most important traffic through the VPN, split tunneling can help you to avoid bottlenecking and create a more equal balance of speed and security.
In addition, split tunneling can help to facilitate the smooth running of a modern workplace. For instance, an increasing number of businesses are relying on remote workers these days, so it is essential to have appropriate cybersecurity measures in place. Using a VPN at your company will enable your workers to safely and securely access important files from remote locations. However, using a VPN in this way can also interfere with your ability to access local devices that you rely on, such as network printers, for instance. Split tunneling can help you to reconcile these aspects of your business, ensuring that you can maintain your business' cybersecurity without causing undue disruption to your workflow.
Dangers Associated with Split Tunneling
While split tunneling can make your life easier in a lot of ways, the fact of the matter is that it does reduce overall security to some extent. If you have an insecure network connection in use at your company, this essentially opens up a potential entry point through which you may be susceptible to malware or cyberattacks. This is because it enables staff to bypass permissions and security measures that you set up. Proxy servers, for example, prevent traffic to suspicious websites and track internet usage, as well as protect important endpoints. However, data that is not transmitted via a VPN connection does not benefit from endpoint detection, meaning that you will struggle to gauge the potential impact of your employees' online activity.
While it may seem as though the chances of a security breach occurring are small, the risk is increased with each application being used, and there are hidden risks to consider. For instance, even if you have designated specific processes that should be routed through your VPN connection, the applications running them may have other background processes that you have not accounted for. If the applications in question are handling sensitive information, this could present a serious risk to your cybersecurity. In this sense, enabling split tunneling on your VPN opens up a margin for error that you may not feel comfortable with. One way to solve this problem is to get a VPN solution that offers a static IP address. While there is a lot to talk about static IP vs. dynamic IP addresses and how their use influences security, it is a great option. In a nutshell, this type of security solution assigns your remote teams a static IP address that you can whitelist. As a result, only your team will have access to your remote resources and no one else.
Do You Need Split Tunneling?
Choosing whether or not to enable split tunneling is a big decision because of the various security implications that come with it. The simple fact is that it depends on your specific situation and the needs and priorities of your business.
If your company deals with a high volume of sensitive private information, then in all likelihood your main priority when accessing the Internet will be your cybersecurity. Research indicates that 57% of cyberattacks occur while already using a VPN, so if this is a real concern for you then the advantages of using split tunneling are probably not significant enough to warrant the increased level of risk it can bring.
On the other hand, if you feel comfortable with your level of cybersecurity and want to have more control over your internet traffic, then enabling split tunneling on your VPN service is a convenient option that can enable higher internet speeds and increased flexibility in your day-to-day operations.
Published: August 19, 2022
2180 Views