Choose the Best, Custom Enterprise Software Development Firm: 13 Tips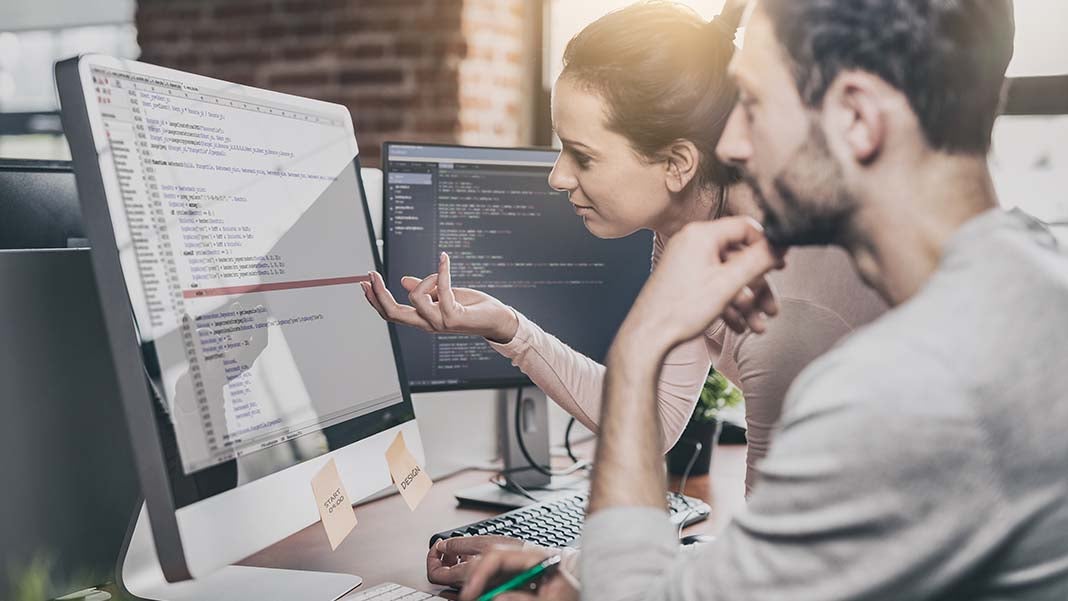 Using the right software can bring numerous benefits and time savings to your business. While commercial off-the-shelf software may sometimes fall short of meeting your specific requirements, custom enterprise software development offers a tailored solution that precisely aligns with your needs.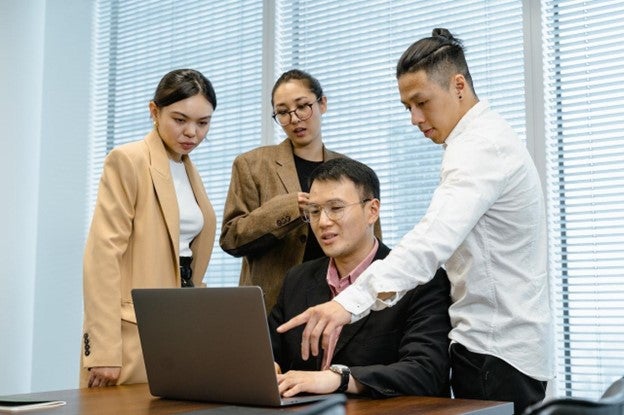 Credit: https://www.pexels.com/photo/a-team-looking-at-a-laptop-and-collaborating-7643742/
However, selecting the best custom enterprise software development firm can be challenging due to the multitude of options available. In this article, let's explore the essential factors to consider when choosing a bespoke software development firm that perfectly fits your business. Let's dive in.
Understand Your Needs
Before embarking on the search for the best custom software development solutions, it is crucial to have a clear understanding of your business needs. Define your objectives, vision, and expectations, and conduct a brief examination of your competitors' software to gain insights into market preferences. By clearly articulating your requirements, you can assess if the potential development firm is capable of meeting your expectations.
Check the Knowledge and Skills
Consider the experience and expertise of a custom software development company. A seasoned firm has likely encountered various challenges and possesses the ability to overcome them successfully.
Look for a company that has a team of experts with diverse skill sets in software development. Choosing a company experienced in your industry ensures they understand the unique requirements of your business. Plus, a firm specializing in a specific technology can provide valuable insights and recommendations tailored to your needs.
Get Recommendations from Others
Seek recommendations and advice from colleagues and individuals who know custom software development firms. Their firsthand experiences can provide you with honest assessments and insights, making it easier for you to make an informed decision. Also, various websites offer accurate and unbiased information about development companies, allowing you to gather more information and feedback.
Check for Tools and Technology
The right technology stack and tools can help the software firm develop creative, efficient solutions that meet the needs of your business. Choose a business that keeps up with the most recent technological developments and regularly assesses new tools to deliver the finest outcomes. Make sure they have knowledge of the tools and technology that are pertinent to your project.
Check Their Portfolio
The expertise and capability of a custom software development firm can be assessed by examining its impressive portfolio and outstanding references. When evaluating a company's portfolio, look for projects that are similar to your own in terms of scale and complexity.
Look up references and case studies from clients in your industry to find out more about the business's success rate. A reputable bespoke software development company will provide a caliber of their work and will be happy to provide these references.
Put Delivery Time First
Select a software development business having a good record of delivering projects on time. This will provide your team with sufficient time to test the program and report defects. It will also help your staff to get trained so they can use the software more effectively. In the early stages of negotiation, decide on the application deadline. Set the deadline taking into account the time needed for training and troubleshooting.
Place a Focus On Effective Communication Skills
Choose software developers who possess both technical and interpersonal skills. Avoid selecting a team that works in isolation, focusing solely on coding. Effective communication skills ensure seamless collaboration, enabling you to ask questions, provide feedback, and discuss your business objectives throughout the development process. Regular updates from the development team should be part of the communication plan.
Quality Control
Quality assurance is crucial in custom software development to ensure that the final product meets your goals and expectations. Look for a company with a robust quality assurance process that includes thorough testing, debugging, and code reviews. A comprehensive quality assurance procedure guarantees the reliability, security, and compliance of the software with industry standards.
Project Administration
Effective project management is essential for a custom software development project. A well-defined project management process ensures that the project is completed on time, within budget, and to your satisfaction.
Look for a company that adopts agile methodologies to promote collaboration, flexibility, and adaptation throughout the project. Regular status updates and open communication channels keep you informed and allow you to provide input as needed.
Budget and Cost
Choose a service provider that offers transparent pricing and flexible budgeting options to ensure the project stays within your financial limits. Find a company willing to work with you to find cost-effective solutions without compromising quality. Ensure that you receive upfront and detailed price information.
Keep Security and Safety Concerns in Mind
Evaluate whether the software application will handle sensitive information or confidential corporate data. Consider the potential risks associated with software malfunctions. Plus, ensure that the custom software development company is insured to work on high-security systems and follows necessary measures to safeguard confidential and personal information.
Check the Development Team
Before making a final decision, ensure that the custom software development company has a team of competent developers available to work on your project. Learn about the team members' credentials and expertise to ensure they possess the necessary skills. Meeting the team before signing the contract instills confidence in their ability to successfully complete the project within the agreed timeframe.
Evaluate the User Experience
When selecting custom software development firms, pay attention to their expertise in UX design. Investing in a well-designed, user-friendly application system is essential for the long-term success of your business. The software should be visually appealing, easy to use, and seamlessly guide users through various functionalities. Prioritize companies that prioritize user-centric design principles.
Endnote
The choice of your bespoke software development company can have a great impact on the success of your business. By considering the above key factors, you can select a supplier who is the best fit for your needs.
Given the growing need for custom software solutions, it is more important than ever to choose a reputable and experienced vendor to assist your company's success in an increasingly digital environment.