How do you get from being passionate about a hobby to making a successful business of it? Whether you're enthusiastic about yoga or photography, love fixing bicycles or computers, wouldn't it be amazing if you could give up the humdrum day job and be your own boss, doing something you really love?
Of course, with the current public health crisis raging around the world, now may not be the right time to dream about anything other than being safe and well again. Then again, if you're self-isolating at home and with time on your hands, perhaps now is as good a time as any to make plans for a prosperous future, which we all know will return.
You wouldn't be the first entrepreneur to take the plunge, and the risk, of starting a business. Many of our best known brands started with nothing but a big dream. And yes, it can be terrifying but if you always ignore your dreams in favour of preserving the status quo, passing up every opportunity along the way, you may regret not having at least tried. "Better to have loved and lost than never to have loved at all," said Tennyson in a famous poem.
If you're ready to live your dream, and want to make a successful business from it, don't kid yourself that it's easy, particularly in the dire economic situation that we will be finding ourselves once COVID-19 has been overcome. Far from it; you will be working harder than you ever have before. What's more, your passion is all well and good but it may not be enough. You also need the right mindset to become an entrepreneur. Crucially, you need to treat your passion as a business, which means showing up every day, taking responsibilities and being accountable for your actions, just as any business owner would.
Here's just one of many inspiring stories of what can happen when passion meets drive and determination.
Source: https://youtu.be/pvoSLOy2DeI
1. What is your passion and what can you do with it?
Your love for cake making, or creative writing, is the starting point for your new business venture. Now you need to define exactly what you could do with it, who you would want to work with and how your products/services would be offered. 
Don't flatter yourself that just because you love the idea that it's commercially viable. Here are some key questions you need to nail down right at the beginning of your journey towards being your own boss:
Is there a market for what you are proposing to offer?

Does your passion help solve anyone's problem? 

Does your expertise add value to what is already available? 

Are there businesses out there already offering a similar proposition to yours?

If so, how can you be better, or different?
While there's no point even starting if your idea doesn't have 'legs', no matter how passionate you are, you don't necessarily need to be an innovator. With the right mindset, every passion has the potential to become a lucrative business idea. Plenty of people have created flourishing businesses out of the most mundane ideas, from online mattress sales to delivering razors.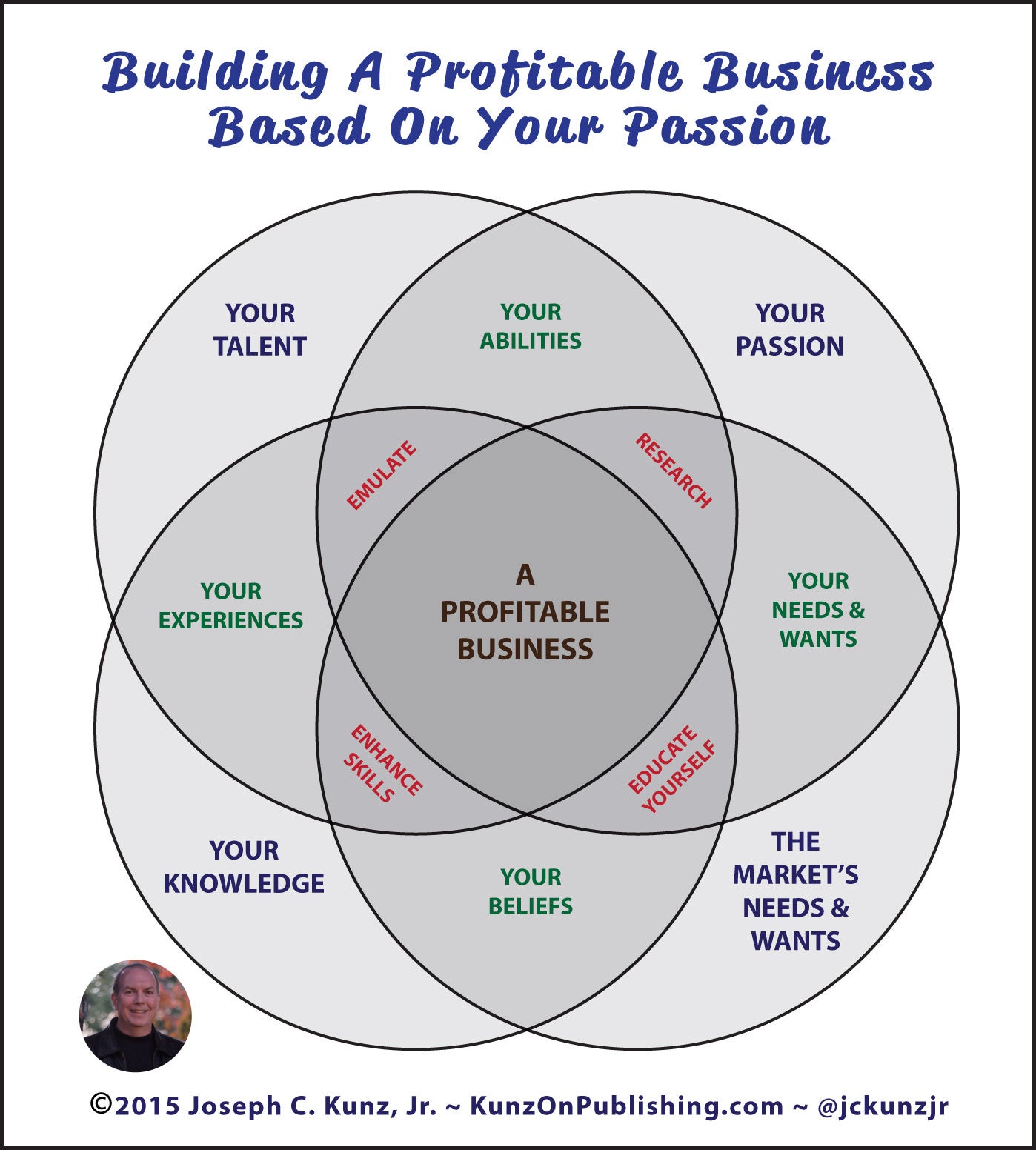 Source: Kunzo Publishing
2. Ready, get set, go
Once you have crystallised what your business is going to be about, don't delay, make a start straight away, even if you can only take baby steps while you're stuck in quarantine. Only by making the commitment in real life (as opposed to in your head) will you actually begin the process of making your vision come true.
Start by practising what your business is all about whenever you can. If you want to make curtains or upcycle furniture, set up a workshop in a spare room or your garage and actually make curtains or upcycle furniture to start your interior design business. If you're a web designer, build some websites – one for yourself and a few more for friends or business contacts that you can use in your portfolio. You may need to do some work at reduced rates or even for free, but at this stage you're still building your brand.
Set up a Facebook group, a blog or a website around your passion. Connect with people who are doing similar things and comment on their blogs and on their Facebook groups. Don't look at them as competitors, they're mentors helping you build your network and become more confident while you find your niche within your new industry.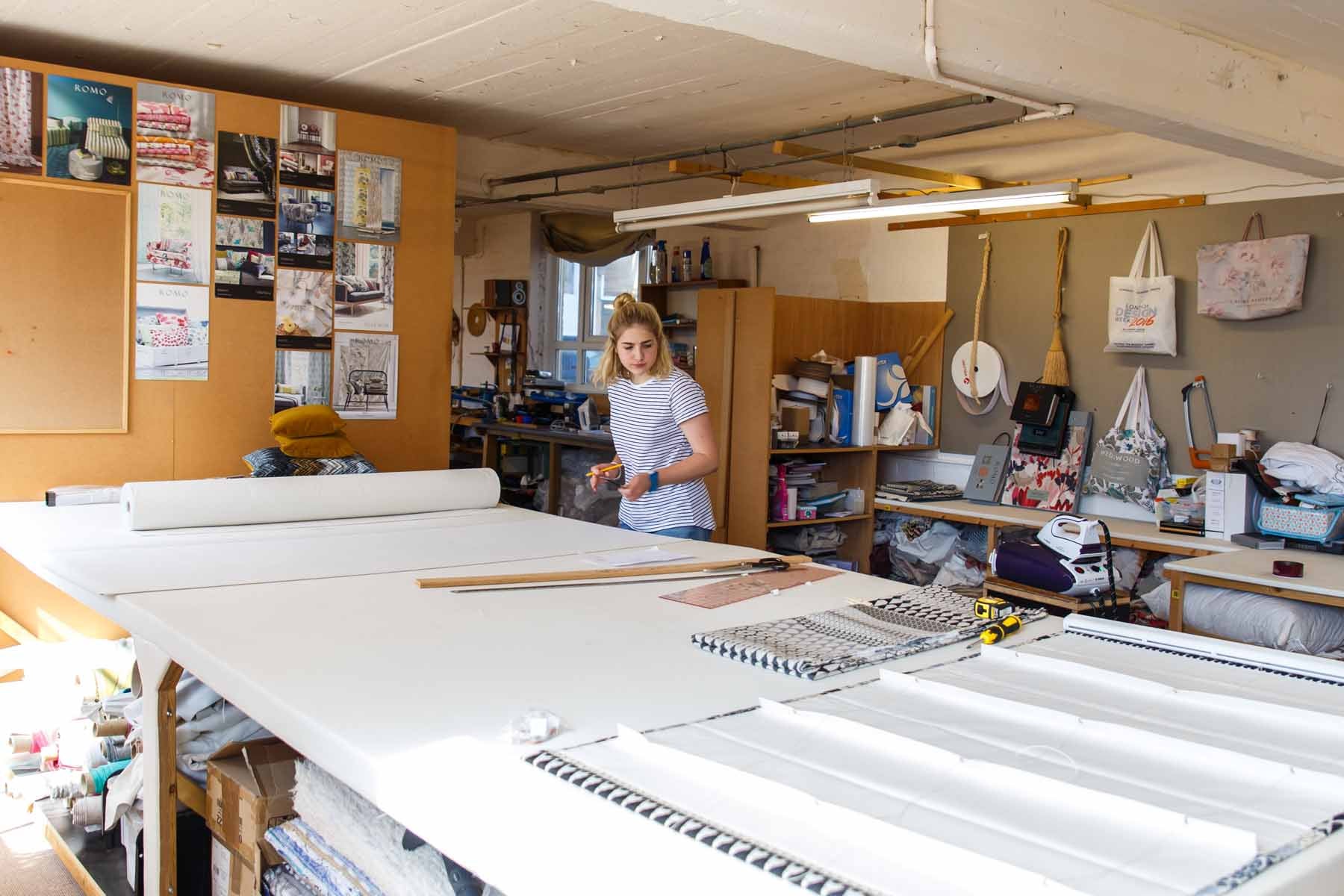 Source: Pfeiffer Design
3. Do you need help or can you go it alone?
While your passion is always going to be the backbone of your business venture, it's not all about the core activity – chance would be a fine thing. Being an entrepreneur is going to pull you in all directions – from social media to business law, from graphic design to business development and much more besides. While money may be tight in the beginning, be very clear about what you can (or are prepared to learn) yourself, and what should be outsourced.
If accounting isn't your favourite thing, then find a bookkeeper or accountant to help with this important side of the business. Or get an invoicing tool for your mobile device such as Xero that connects directly to your bank and files your VAT return too. Running a business can be time consuming and confusing, especially if your organisational skills are not up to scratch.
By getting the right resources to help you, you can optimise your time and energy, and focus on what really matters: your passion and your customers. Here's a free start-up pack to download that contains everything you need including a Start Your Own Business Book, Business Start-Up Checklist, Business and Marketing Plan Templates, Budget Planner and Cashflow Forecast.
4. Become an expert and develop your brand
Personal branding is a huge concept these days and it's especially critical to harness its power when you start your own business. Put simply, you are the brand. It's your background, experience and personality that make up your unique story and you need to tell it every day.
Rather than selling a commodity (even if you are!), the way you will attract the right audience to help you gain commercial traction is by defining and continually communicating your brand values. Become the expert in your field by:
Sharing your journey of how you got started and where you are now

Sharing stories about other industry players

Being aware of the latest trends and industry developments and join in the conversation

Writing about your specialist topic in depth, demonstrating thought leadership

Sharing your knowledge through FAQs, Q&A sessions, video content, webinars, workshops or masterclasses
Regularly check in with yourself to see how your business is performing, and make improvement adjustments to specific parts of your business concept as and when necessary. It's a constant learning process; nothing is ever perfect.
Here are some practical tips on how to build your brand:
Source: https://youtu.be/9q-AlAG8a2Q
5. Recognise your successes
As any businessman will tell you, the road to commercial success is paved with many disappointments and failures along the way, and sometimes it can be hard to keep sight of the dream when you can't see past the day-to-day running of your operation. 
When you're working all hours to move your business forward, make sure you take some time out for yourself so that you don't burn out. Take a break once in a while to recharge your batteries and put everything into perspective. Restore some of that work/life balance and be kind to yourself. It's an investment into the future of the company, and you're worth it.
This is particularly important in times of high stress. You may be full of vim to get your fledgeling business of the ground, but if your background mood is full of doom and gloom, as it may well be at the moment, it is bound to affect your drive and productivity.
Finally, remember why you wanted to create your business in the first place and remind yourself of your passion often. Give yourself a huge pat on the back and celebrate how far you've come. Every little step in the right direction can be a reason for praise. It's an awesome thing to make your own fortune, and you're well on your way.