There are many reasons why people want to work in nursing. For one, nursing is a rewarding career. Nurses help people when they are at their most vulnerable, and they can make a real difference in people's lives. Nurses are also in high demand, so there are many opportunities for advancement.
If you're enrolled in an online nursing school, or a registered nurse considering a new adventure, you may have heard of travel nursing. Travel nursing is a great way to see new places while earning a good salary and gaining valuable experience. If you want to learn more, keep reading to find out all about travel nursing and see if it's right for you.
What is travel nursing?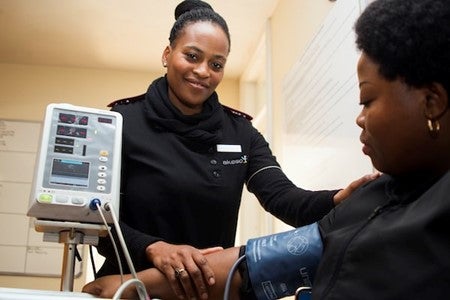 Travel nurses are nurses who travel to different parts of the world to provide healthcare services. They may work in hospitals, clinics, or other healthcare facilities. Travel nurses may also provide healthcare services in rural or underserved areas. They play a key role in our healthcare ecosystem, particularly when it comes to addressing critical nursing shortages in various parts of the country.
The best place to look for travel assignments is through a travel nurse agency. Most of these agencies have a database of available assignments and will help match nurses with open positions based on their skills, preferences, and location.
One of the benefits of being a travel nurse is that you can visit many parts of the world that you've never seen before. You could work in a new city or state every few months. This means you'd have the chance to explore a wealth of new destinations and learn about different ways of life.
Another perk of travel nursing is the chance to build your resume. As a travel nurse, you'll have the opportunity to work in a variety of different settings and specialties. This can give you a broader range of experience and make you a more desirable candidate for future jobs.
Requirements to become a travel nurse vary depending on the company you work for but usually include being a registered nurse (RN) and having at least one year of experience in an acute care setting. Travel nurses typically must have a BSN degree, although some companies will accept RNs with an associate's degree. Travel nurses are also typically required to have a current CPR certification and pass a background check.
What else should you know about becoming a nurse?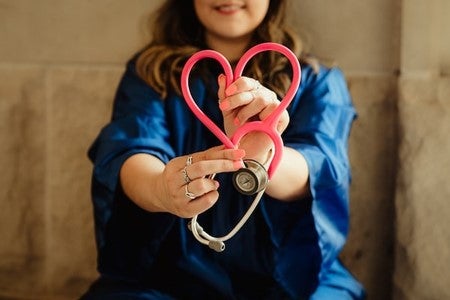 Nursing is a deeply meaningful career, though it can be challenging at times. It's a good idea to learn as much as you can before you make a commitment. One thing you should know is that nurses have above-average salaries and excellent job security. The demand for nurse practitioners is expected to grow by 45 percent between 2021 and 2031, much faster than the average for all occupations.
Additionally, the median annual salary for nurses was $123,780 in September 2022, according to the BLS. Nurses working in specialized fields can make even more. If you're looking for a job where you can earn a respectable compensation package while doing fulfilling work, nursing may be a good fit for you.
Being on the road can make it difficult to get the rest you need, but nurses need to prioritize getting enough sleep at night. Lack of sleep can be a serious concern because nurses need to be well rested in order to do their jobs effectively.
Lack of sleep can lead to a number of problems for nurses. For one, it can lead to fatigue, which can make it difficult for nurses to concentrate and perform their duties effectively. It can also lead to errors and mistakes, which can potentially put patients at risk.
Sleep deprivation can also cause health issues. It can increase the risk of accidents and injuries, and worsen feelings of stress and burnout. If you're struggling to fall asleep, talk to your doctor about finding a solution.
As you can see, travel nurses are needed if we want our healthcare system to continue to function. The truth is that nurses are in high demand for good reason. They are crucial members of the healthcare team, providing critical care and support to patients and their families. They play a vital role in the healthcare system and are essential to the well-being of patients and their families.
Anyone with a nursing degree that wants to put their skills to use while seeing more of the world should definitely consider spending some time taking travel assignments. Follow the advice in this article and you'll be well on your way to a thriving career as a travel nurse.