There were around 1.1 billion freelance entrepreneurial property buyers worldwide last year, and this number is expected to grow significantly. Whether you have been a freelancer for years or are just getting started, you may have heard that it is more difficult for self-employed people to get financing and buy a home.  
Here we discuss the process of getting a mortgage as a freelancer and finding the right property for your needs. 
Secure Financing
There is somewhat of a misconception that it is far more difficult for a freelancer to get a mortgage. However, this is not entirely accurate. It is more about needing to provide more paperwork and being prepared.  
You can get the same deals with a mortgage broker as someone who is employed, but to get the best deal, you will need to provide proof that you have the following:  
a sufficient deposit

 

an excellent credit score

 

earnings for two years
Source: Pixabay 
The latter is where many self-employed entrepreneurs or freelancers can come into a bit of trouble. Proving what you earn can be a little more complicated, and you are considered a risk profile from a mortgage provider's point of view. In contrast to someone employed by a company, a freelancer's earnings can usually vary from month to month. Even if they have a decent amount of income, it can be a little off-putting to banks, as they prefer consistency.  
Getting advice from a professional can be particularly beneficial for the self-employed. In most cases, the best thing to do is speak with a mortgage adviser like Trussle, who offers self-employed mortgage advice. The general rule is that you can apply for a mortgage of 4.5 to 5 times your total yearly income. You can use an online calculator to understand what you could borrow and speak with an adviser who can talk you through the finer details of what paperwork is required as a freelancer. Speaking with an adviser will also help you save time by matching you to the appropriate lenders from the get-go. 
Another vital step is paying off your credit cards and other debts accruing interest, which is especially important now with rising interest rates and inflation. You can run a credit report check with ClearScore and start paying off the highest rates first.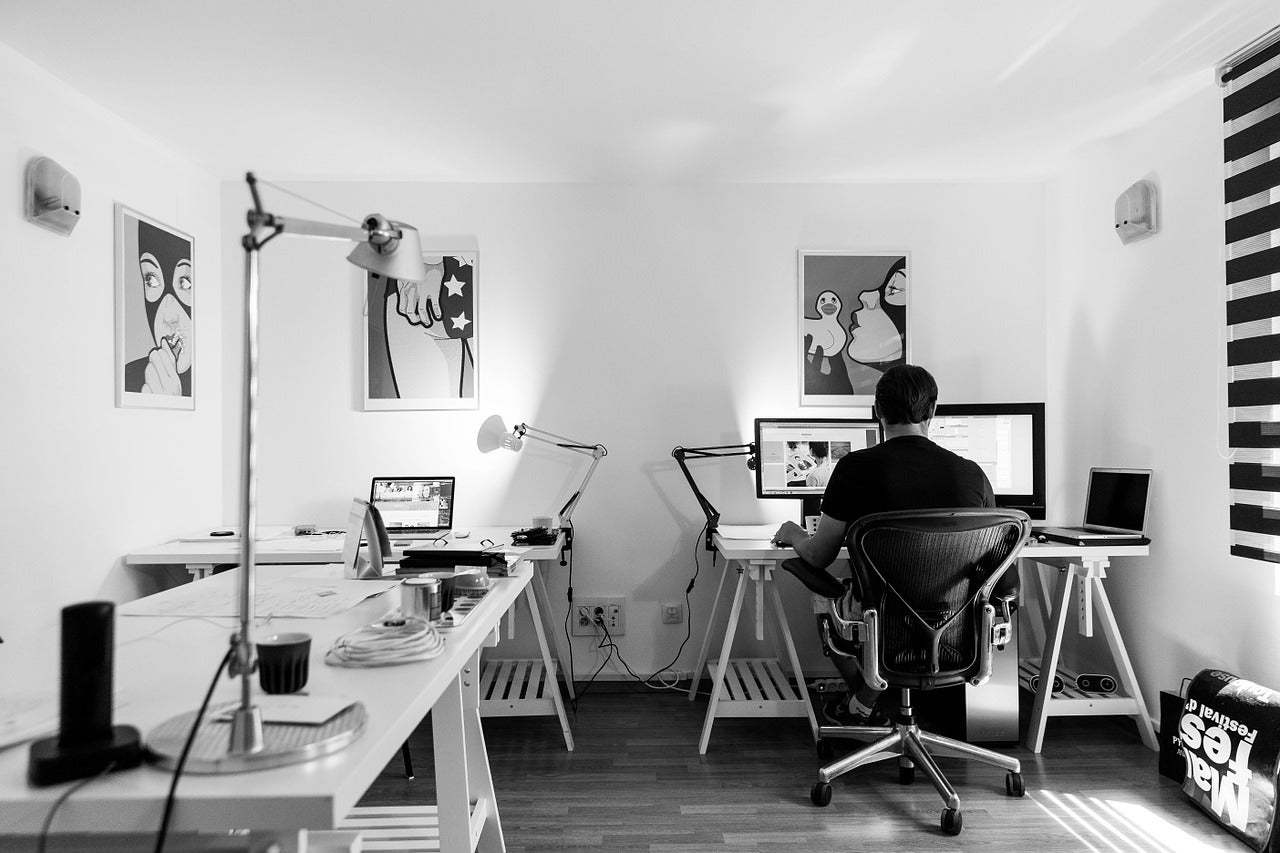 Source: Pixabay 
Find the Right Property 
Freelancers or not, many of us have become much more aware of how we use our space, especially when working from home. When looking for the right property, no doubt an adequate home office space is top on your list of must-haves. 
Until now, maybe you have made do with the kitchen table or corner of your bedroom, which is not ideal, to say the least. You don't need to invest in a huge home, but ideally, you should look for one with a separate space for your work. What you need from this space depends on what your work entails. You may need a large area to store merchandise or a bright and clear space for recording videos. 
For many, the appeal of freelancing is the ability to live a flexible and digital nomad lifestyle. If you want to enjoy the freedom of travelling as a freelancer, keep this in mind when purchasing a property, as it could be another potential income stream as a rental while you are off travelling the globe. Run through the list of requirements for renting your home on Airbnb with your real estate agent. You may want to buy a slightly bigger property or a more central location to make the most of rental opportunities.