The world of small businesses has infinite possibilities. From franchising to online services, there is a lot you can achieve with perceived limited resources. However, the best of intentions can mean major mistakes, especially if you opt for the wrong industry to work in.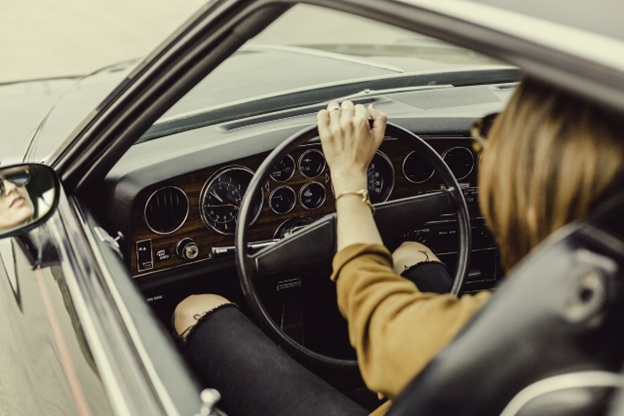 There are a number of considerations when choosing the right industry to operate, for example, your passions and if it is an "evergreen" industry. This is why the car industry is a perfect opportunity for startups. But rather than thinking about cars as just major manufacturers, it's entirely possible for you to position yourself within this industry. Why is the car industry a perfect option for startup companies?
The Unlimited Possibilities
Look at a standard car; there are so many moving parts, not just literally, in the engine or the wheels, but the bodywork, the interiors, and you can start to delve deeper into each minuscule aspect of the interiors of any vehicle. 
Something as simple as a car air freshener has almost unlimited possibilities, primarily because it is a simple piece of equipment you can sell in bulk, but it's the one thing people use to keep their car fresh that is easy to use. People don't have time to clean, so they rely on air fresheners to mask the smells! You just dangle it from your mirror and you're good to go! There are so many options to sell interior items, from car stereos to car seats, cleaning tools, dust caps for the tires, and on it goes! 
If you are wondering where to begin with the car industry, as there are so many little components, it can make for a wide variety of business ideas.
The Industry is Always Evolving
If you are concerned that there are industries about to go under, you've got to choose an evergreen industry like vehicles. For example, there is a lot of concern in the marketing and digital agency worlds right now due to AI tools, so if you were to set up a business now that covered the copywriting discipline, would you really think the business would be able to stay afloat in 10, 5, or even 1 years' time? But in the car industry, now has never been a better time to enter a market due to the increase in electric and hybrid vehicles. Many businesses are having to make changes to ensure they are more environmentally friendly and reduce their carbon footprints. 
An industry that deals with evolutions in style, speed, safety, and substance means there are still a wide variety of opportunities. Right now, there is great interest in hybrid vehicles, but that's not to say that traditional vehicles are being left behind. There will still be a market of people who are interested in keeping it like "the good ol' days," therefore you've got to decide if you want to cater to this market or if you have your eyes towards the future. 
You must recognize that if you are going to venture into the new market of electric and hybrid vehicles, you have to gain a greater understanding of the market in terms of stability, but also ensure you are not following the trends for the sake of it. This is why having the appropriate strategies upfront will ensure you do not make any more mistakes than is necessary.
It is a Global Market
You would be hard-pressed to find something else that covers such a vast playing field. We all use vehicles, and we all need the little things to keep our vehicles up and running, from synthetic engine oil to windscreen wipers or the aforementioned air fresheners. There's a wide degree of segmentation in the market, which gives you a wider scope than, arguably, every other industry on the planet. 
Everybody needs to drive, and as soon as we are legally able to, the vast majority of us get on the road. Therefore, there's a greater degree of scope for products, but also promotional tactics. You could easily corner the current demographic who are all concerned about their finances (which, in reality, are most of us) in a simple way. A good example is vehicles that utilize banners to advertise their products. In many ways, this is an ingenious idea; vehicles are going around advertising your products, getting fantastic exposure, the driver is getting paid to display it , and encouraging word of mouth in a very unique way. 
Businesses looking to promote themselves will always go through tried and tested approaches, whether it's social media or any other online advertising. The great benefit of using alternative marketing methods such as this is that, ironically, the real world has become an alternative approach to marketing a business. A small-scale valet company would benefit from this approach because a vehicle with a banner advertising a company gets its name around town. 
The car industry has so many opportunities to promote itself globally, but also by starting small. It's important to recognize that, when building up your business, it all starts with the smallest step. Ensuring you gradually scale up your business is of the utmost importance, regardless of the industry you choose to operate in.
It Has Never Been More Essential 
The demand for vehicles has never been higher due to a developing population. As an industry, it doesn't just become an ideal opportunity for startups to expand their prowess, but it taps into our fundamental needs, not just as a demographic, but as a planet. 
Infrastructure is being left behind in many areas because of a lack of investment as every country around the world is experiencing a major cost of living crisis, but the demand for vehicles remains ever higher because there is that inherent need to have something you can rely on. 
There's also more demand for vehicles than ever because of the variety of industry-led strikes, whether threatened or real. Ambulances and trains are both areas that demand a vehicle be ready should the worst-case scenario arise. This is why vehicles will never go out of fashion. We could talk about the advent of the self-driving car, but this appears to be a damp squib in the current environment. It may change in the near future, but as it stands, people are increasingly wary of a car that can drive itself. Instead, we all require something to get it from A to B. 
For the last 20 years, there have been major increases in population, and as the world has expanded from a one-car family to a two, or even three-car family because of the external world's excessive costs, everybody requires a vehicle as a means to freedom. 
The Dealership Will Never Die
Setting up a used car dealership is something that will demand a lot of work so it attracts a specific type of staff member. We can look at the cliched car salesman and techniques, but in a marketing world where people are greatly concerned they are not able to promote themselves, the old-fashioned sales tactics conducted up close and personal are still synonymous with the car industry. 
Some people still feel uncomfortable about this, which is understandable but in the world of industry, it is a business type that spans a huge range of disciplines, with an almost limited potential. 
Put simply, a startup company can do so much with vehicles. This is what makes it perfect for any new business, and if you are looking for an industry that is a sure thing, you would be hard-pressed to find something better!