Toms Shoes is a company that probably needs no introduction. It's the shoe company that combined innovative business practices with philanthropy and got itself global attention as a result.
Naturally, while some agreed with this novel business approach, others severely opposed such business practices. For one reason or another, Toms know how to remain in the limelight. Despite criticism, the company knows and understands what innovative business is all about. Here is more on how Toms introduced a potentially game-changing business model to the market, and what we can learn from it.
How It All Started
It was Blake Mycoskie who came up with the idea of Toms Shoes, the chief shoe giver and founder for the company. Surprisingly, Mycoskie had ventured into several other small-time businesses like laundry services and billboard advertising, but none of these took off.
Interestingly, the idea of providing shoes to the needy for each shoe sold was almost too unique, and it worked. Back in 2002, Mycoskie participated in the Amazing Reality Show. After that, things began to turn around for Mycoskie. He felt the need to revisit each country he visited during the show. While visiting Argentina, he saw how poverty had overwhelmed the whole region. Most villagers were so poor that they couldn't afford shoes for their children. He noticed a uniquely-made farm shoe was worn by some villagers. Upon asking, he was told that the shoe was called Alpargata.
Mycoskie reached home with a purpose and a business idea. His driving education company was sold for $500,000. He used the money to kickstart his new business. Hence, the world saw the birth of Toms Shoes. If you are wondering what Toms stands for, it is the abbreviation of "Tomorrow." The idea was directly driven from the original concept, "Shoes for Tomorrow."
In May 2006, Mycoskie's Toms Shoes opened to the public for the first time. Since then, the company has been successfully spreading awareness and lending a helping hand to the poor and needy.
How It Works
The company is comprised of two parts: the "for profit" part of the company sells different items. The other part of the business is known as "Friends of Toms."
Though Mycoskie started off with shoes, his company now has a catalog of items in three different categories, namely:
Mens – apparel, shoes, sunglasses, bags
Womens – apparel, shoes, sunglasses, bags
Kids – shoes, backpacks, baby shoes
Apart from these items, Toms also deals in exclusive items and gift cards.
Regarding its functionality, this part of the business is entirely different. With "One for One" as its slogan, it also carries a different theme, where each sold pair sees another being donated on the customer's behalf. Mycoskie defines this model as philanthropic capitalism, which is the driving idea behind the company's business model. Furthermore, the ultimate vision of the company is to promote working together to create a "compassionate today by paving the way for a better tomorrow."
Coupons for Expanding One for One Program
Since Toms Shoes is wholly focused on increasing its sales, it supports programs that help others in buying from the company. This is where the coupons come into play. Toms provides different types of coupons from time to time. These coupons provide customers with various incentives like discounts, schemes and promotions found at places like ClothingRIC and other coupon sites, which ultimately help customers make purchase decisions quickly.
Insight Into Toms Business Model
Under Tom's umbrella, both business entities seem to work in their respective spheres. However, their functionality is, to a real extent, interdependent. Here, the philanthropic content in the Toms business model helps gain widespread popularity among the masses. A recent study revealed that people will always buy and encourage others to buy for charitable causes if ensured that their money would go to the cause and not otherwise. In other words, people will have no difficulty buying from a company that gives a share of its profits to charity.
With Toms having a solid reputation for helping and donating to poor people in many countries, people are always willing to buy. Another reason for its success is the quality of Toms products, as they are manufactured under stringent quality control, and each product ensures durability and longevity. Of course, if it is durable, comfortable, and comes with a charitable cause, who wouldn't buy it?
Coming back to the business model, Toms is still a for-profit organization that sells products to earn a profit, and it runs company expenditures. To a real extent, most non-profit organizations are solely dependent on charities and donations. In essence, they'll cease to exist if people stop giving gifts, or if an economic recession hits. Blake Mycoskie had the ambition to have a company that could run its own expenditures instead of relying on charity and donations.
The fact that the business is doing well has allowed it to stay firm to its roots. Unlike other companies that prefer to adopt different strategies to earn more profit, things have remained consistent for Toms, thus far. The company is firm in its commitment to serving poor and needy people around the world.  The One for One policy works in two ways; it allows the company to sell and donate simultaneously.
Now, the offer is being extended to sunglasses. Selling and distributing sunglasses in the South American market was a brilliant strategy. It helped establish Toms as a recognized brand in this region to the extent that it is now firmly rooted in South America.
Unique Marketing
It was a unique business that required a unique style of marketing. Mycoskie had a few plans in mind but they were either too crude or didn't fit properly into his business model. For Toms, Mycoskie required two things:
Spread the work on social media
Turn customers into clients
He took to social media and began spreading videos, pictures and posts on every single event. As for customers, he believed they'd market Toms more than anything, and he was right. Doing business with Toms is essentially a win-win situation for the company, the customer, and the needy people. You get to buy the shoes, the company makes a sale, and it sends one pair as a matter of policy to a needy person. You spread the word on social media to your friends and family and urge them to buy from Toms, resulting in a perfect way to market their product.
Looking Ahead
Ask any businessperson and he will urge you never to change a strategy that works. In the same vein, he will advise you to make improvements/ amendments to the strategy to gain more customers and penetrate into more markets.
Toms must stick to their current marketing and business strategy. However, they should look to accommodate improvements to their existing business model. At its core, Toms is a business outfit that is interested in making big profits. It so happens that they carry a beneficial side to their business, which also doubles as a marketing tool. After all, nothing works better than being humane and serving humanity while doing good business. It is all business, after all.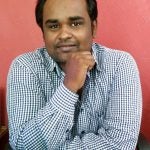 Author: Usman Raza is a marketing specialist at Crawford and O'Brien. Aside from doing dental SEO and helping dentists get new patients, when not working there is a 99% chance he is praying with his family. Follow him on Facebook @usmanraza40 and Twitter @usmanintrotech.