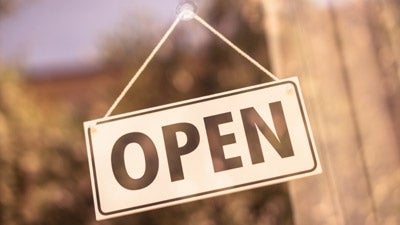 Launching a new business venture can be exciting—and more than a little exhausting. Follow these eight startup steps to help make sure you're as prepared as possible:
Write your business plan. Savvy business owners think out—and write out—their new company's goals, objectives, marketing plans, funding needs, and more, in advance. You'll share key sections of this document with potential customers, business partners, loan officers and your business insurance agent. The Small Business Administration (SBA) offers helpful resources for crafting a business plan.
Get structured. Will you go solo as a sole proprietor? Or will you need to file as a partnership, corporation, or Limited Liability Company (LLC)? You may need to consult with a small-business attorney or a tax professional to compare your options. The SBA also offers a brief rundown of business types.
Sign up for an Employer Identification Number (EIN) if you need one. Generally, you'll need an EIN if you have any employees, or if you set up your business as a partnership or corporation. The IRS website lists other requirements. You'll also need to register with your state and county tax agencies for a business license and to get information about state and local taxes. If you'll do business under a name other than your legal name, you'll need to register your DBA ("Doing Business As") name with local authorities.
Get advice and education. Organizations like the SBA and SCORE can help you find new-business workshops and mentors. You might also check LinkedIn for similar businesses in other cities/states. Small business owners who aren't in direct competition with you may be willing to share ideas. If your business type has a national professional association, consider joining.
Consult your business insurance agent. Before you sign a lease or add employees, talk to your agent. An insurance agent can help you make sure you're covered and ready for any possible mishap. Property coverage is typically required if you sign a lease, and may be a good idea even if you work from home, but there are various types of coverages you may want to consider. A conversation with your insurance agent may be helpful as you determine what coverages are best for your business.
Seek funding. If this is your first business venture, you may be starting it on a shoestring budget, or using personal funds along with loans from supportive family and friends. Even if you've run a business before, consider scheduling a visit with your banker. Local community banks and credit unions are often most responsive to small businesses. Assess your need for business loans and/or merchant services like credit-card processing. Find out if you're eligible for SBA-backed loans.
Location, location, location. If you're starting a business with a physical storefront, research the best spot for your endeavor. If you'll work from home, check with your city/county planning office. There may be laws regarding customer parking, having employees in your home, etc.
Start hiring. Once everything is in place, it's time to hire some good help. Be sure to research employment laws so you understand your legal obligations as an employer. Consider getting help with or outsourcing your payroll services so taxes and withholdings are done correctly.
After you've trained your staff, launch that website and/or open your doors! You've earned the right to call yourself a small business owner.
This guest post comes from the editors of The Allstate Blog, which helps people prepare for the unpredictability of life.
Published: October 30, 2013
4670 Views