How to Re-Build a Successful Team the Second Time Around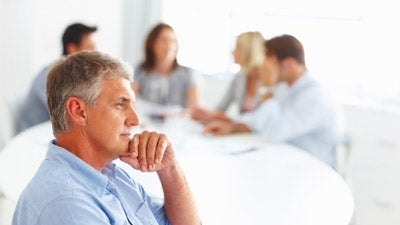 For the serial entrepreneur, it's hard to know whether to bring back the same team or start fresh for your second or third company.
You've already done the hard work of building an ecosystem of employees, contractors, and vendors with your first company. Using that same team should give your second venture a head start, right? Yet many business owners find that the success from Company A doesn't necessarily translate to Company B.
If you're building a team the second or third time around, here are some questions to ask before you start calling the original team back to action.
1. Are you hiring based on your current needs?
You need to base all hiring decisions on the positions you're trying to fill now, rather than trying to piece together where prior employees will fit into your new company. While it may be difficult to skip over some of your previous top performers, your current business may be in an entirely different industry, have an entirely different business model, and need different skills and expertise.
Before you start assembling your team, write out the specific skill sets you're looking to add. This will create a strong foundation for any hiring decisions to make sure you select the right people with the right talents.
2. Can old dogs learn new tricks?
Even if you are re-entering the exact same market with your second business, the market around you has probably changed since your first venture. If you keep your old team, are they going to be open to new ways of doing things? Will they be able to take direction from others who aren't part of the "old team"? You can't just do the same thing you did two years ago and expect to succeed in a new marketplace.
3. Will employees expect the same outcome the second time around?
When people return to your next company, there's always the risk that their expectations will be shaped by what happened in the first company. If you're working with the same team, it's critical that you establish the new ground rules early on. Whether it's the approach to employee reviews or customer service, your exit plan or company culture, employees need to understand they're working in a brand new company.
4. Do you trust your team?
There are certain traits, such as trustworthiness, loyalty, and sincerity, that can't be taught. If you have been fortunate enough to have been graced with a team you trust the first time around, that's certainly a compelling reason to bring them back. As far as I'm concerned, no amount of skills and expertise can replace trustworthiness.
5. Where will new ideas come from?
When you start fresh with a new team, your business is instantly infused with brand new perspectives, backgrounds, and ideas. If you plan on keeping the old team, you'll need to figure our where the fresh thinking will come from. In any small business, it's easy to get tunnel vision; however, the risk is even greater when a close-knit team has been together for a long time.
Consider bringing in outside consultants to help guide various processes or shed new light on current problems. Reach out beyond your four walls and ask customers, partners, and peers for their input. And instill a culture of learning where everyone is encouraged to attend seminars, industry events, or self-improvement peer groups.
Final thoughts
Assembling a great team is critical to any company's success. After all, a company built on a decent idea with a top team can execute far better than one with a great idea and average team. When it comes to selecting your team, there's no single right strategy that will work for every business and business owner. In the end, you may decide that the well-oiled team that worked so well in the past is the best answer for tomorrow. Just remember that past success doesn't guarantee future results.