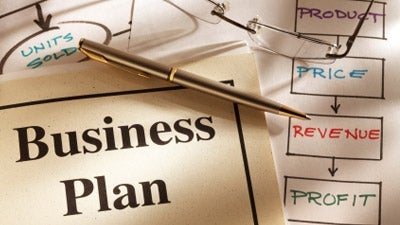 When people plan a road trip, they generally like to map out in advance where they would like to go, how much time they will spend, etc.
For entrepreneurs, a
business plan provides a road map
or where you want your business to go. It also is a valuable tool if you are searching for capital to fund your business.
Basically, a business plan is an outline of your goals and how you're going to achieve them. If you're dreading writing a business plan or don't think you are capable of writing one, the good news is it's easier than ever thanks to the multitude of online tools to help, as well as services that are happy to do it for you.
Further, software programs such as Business Plan Pro are available. You can check out sample business plans at Bplans or use a free business plan app like the ones at Enloop.
However the plan is done, it is critical to have a
well written executive summary
. Although it appears at the beginning of the business plan, it is usually the last part of the plan you write. It may indeed be the only part that a bank loan officer or other investor will read. Make sure that it sums up your business in a concise, exciting and descriptive way. Explain succinctly what differentiates your business from the competition, why your business idea will work and who your target market is.
Consider your plan a work in progress. Don't get so stressed about perfecting your plan that you never launch your business. Use your business plan as a guide, reviewing and updating it frequently to reflect changes in your market, goals and strategies.
Once you get the funding to get you on the way, an important next step is what type of business format your company will take (corporation, LLC, non-profit, etc.). That's when a service such as The Company Corporation comes in and can help walk you through the process of incorporation and get you on the road to business ownership.
This article was originally published by Biz2Credit
Published: December 18, 2013
2185 Views