5 Questions to Ask When Choosing a Location for Your Business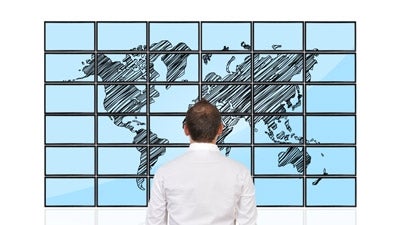 When deciding where to locate your startup, there are a number of factors to consider. Does it make sense to move your tech company to the Silicon Valley where you have easy access to freelancers, or should you file for licensing in Delaware where laws and taxes are very business-friendly? With no clear right or wrong answer, I've put together a list of questions to ask yourself when choosing a location for your startup.
Where Are Your Customers Located?
Identify your target customers
and determine where they live. You don't want to be located in Kansas City, Missouri, if you're a retailer of surfboards and scuba gear. In the same way, you might not want to be located in Arizona if you sell rain gear.
What Are the Legal Implications?
You'll want to consider the
laws governing businesses
in your area of operation. Particularly if you decide to register your business as a corporation, there are various laws regarding the distribution of ownership and treatment of shareholders that apply in each state. You can find out which laws apply to your business by checking your state government website or by contacting a lawyer for consultation.
What Are the Tax Implications?
Local taxes vary greatly depending on which state you register your business. Keep in mind that you don't have to set up your office in the same state where you are registered. For example, many large corporations are licensed in Delaware for legal and tax purposes but actually have their operations centered elsewhere.
Where Can You Easily Network?
When choosing a location, another factor to consider is the
network
you have or would be able to develop in and around the area. A city that is a hotbed for startups and entrepreneurs with fresh ideas could be an incredibly valuable asset in the long run and worth paying a higher rent.
What Are the Real Estate Costs?
Not every entrepreneur needs to move to the most up-and-coming, trendy city to fulfill their dreams. A big reason for that is simple: cost of living. It costs a lot more to live in New York City, packing up your life to find new living and working quarters and operate a business, than to do the same thing wherever you live right now. If your business is one that you can do out of your home right now, that's a huge cost savings.
These are a few of the important questions to consider before you choose a location for your business. What other factors do you look at before picking the right spot?
Published: August 16, 2013
7755 Views