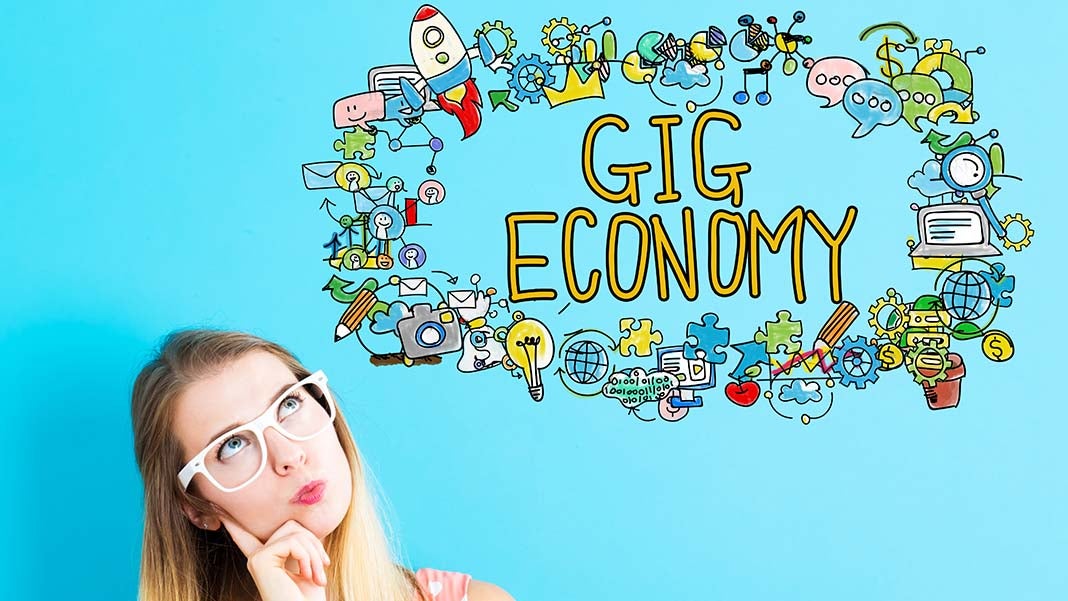 In today's business world, the gig economy combined with the unique startup company model are overhauling the traditional 9-5 job experience that most workers have grown accustomed to. Together, this is creating a new norm that allows for more freedom and flexibility in the workplace. There are many parallels between the gig economy and startups—both allow for remote working, encourage direct communication and incorporate personal passions into work projects.
Leveraging these similarities, the startup world has the opportunity to draw on the gig economy and adopt the many benefits associated with it. Here's how the gig economy can help a startup:
Finding Affordable Help
Businesses of all kinds often turn to outside help for technical, financial, and cleaning assistance. For new startups looking to minimize costs, finding affordable options is crucial. Freelance help is often more affordable than contracting a company or corporation. For example, hiring a commercial cleaner usually costs $30 per hour. On Humans.net, you can find rates as low as $10 per hour.
Freelancers are also highly trained in their area of expertise, meaning you don't have to invest time and money into training them.
Building a Positive Company Culture
A recent study shows that 79 percent of freelancers believe freelancing is better than working at a traditional job. Additionally, they are more likely to feel respected, engaged, empowered and excited at work—leading half to say that there's no amount of money that would get them to switch to a traditional job.
Allowing employees to build on their passions and providing a flexible and open work environment helps to build positivity throughout the workplace.
Handpicking Experienced Employees
Rather than having to train new hires, using freelancers who are already trained and highly skilled for specific job functions helps to bring efficiency and quality work to each department. Hiring freelancers also helps companies tailor work across departments to align with specific business goals.
Further, startups can review credentials and choose the professional that best suits their need, enabling them to feel like they know who they are hiring—rather than using a company that sends workers at their own discretion.
Attracting Budding Talent
One of the key attributes of the gig economy is that it is welcoming to all age groups and experience levels. However, millennials are participating at a higher rate. Twenty nine percent of workers in America have a second job—many of which are freelancing jobs. Yet, 39 percent of workers aged 18-24 and 44 percent of workers aged 25-34 earn extra cash on the side.
By opening up your business to freelancers, you stand to attract more young talent looking to build their portfolios and earn extra money in their free time.
As the gig economy continues to grow and attract more working Americans, startups have the opportunity to leverage the freelancing model to put them on the path for success. Working with freelancers not only helps to cut costs, it helps to build a company culture that prioritizes individual preference and passions. Drawing on the gig economy and freelance workers is a true win-win for every aspect of the startup world.
Published: September 22, 2017