Believe It or Not: Fictional Language Learning Could Be a Very Profitable Business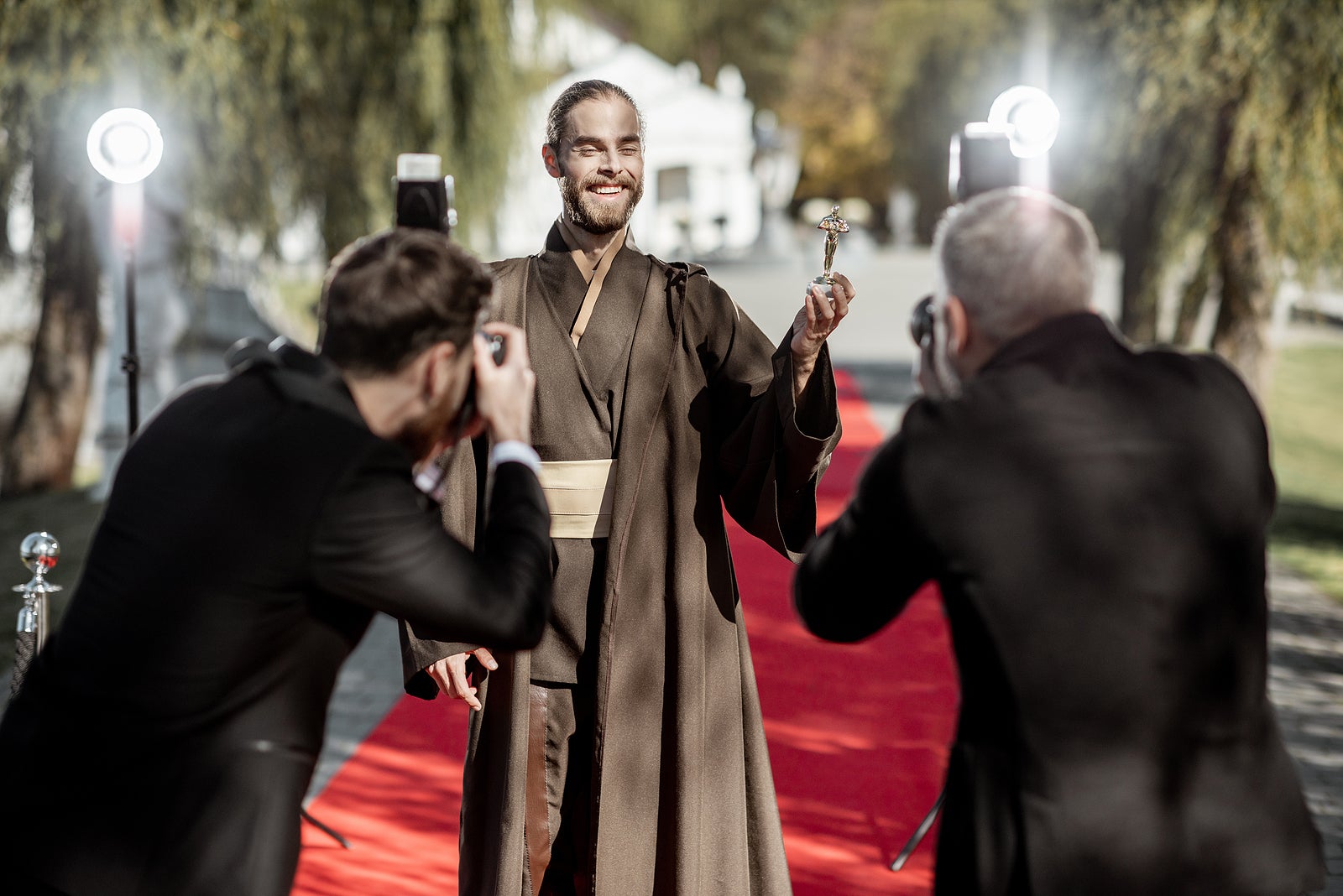 Passionate people might become business owners and even better customers. And nothing beats the passion of fans of fictional worlds like Star Wars and Game of Thrones. Enter the innovative and profitable business model of fictional language learning.
These worlds offer a lot of opportunities for the business-minded. One such area of expertise is the fictional languages inhabiting these worlds. You might just turn a fictional language like Na'vi into a profitable business.
Why should you consider fictional languages as a business idea? According to research from the fictional league of languages, these are increasingly becoming popular and are taking the world by storm. Languages such as Elvish from J. R. R. Tolkien's world are captivating people's attention; sometimes more than real-world languages.
The research looked into five of the most popular fictional languages and found them increasing in popularity, especially during the pandemic. These languages aren't just a fun hobby but they could well provide you with a wonderful business opportunity.
There is money to be made in the world of language learning. According to a Forbes article, digital language learning generates $6 billion in revenue, with the figure expected to increase to $8.7 billion by 2025. Over 2 billion people are learning a foreign language. The passion and interest are there. While languages like Spanish or English still draw a lot more attention, data shows how many are looking into fictional languages.
Why Do Fictional Languages Make Great Business?
A Good Business Always Caters To A Very Specific Market: If you have a well-defined target market for your service or product, you have the right tools for success. When you know your audience, you will have easier time marketing to them effectively.
These fictional languages are tied to unique worlds, unlike many other languages. There might be a variety of reasons why someone wants to study Spanish, such as to build up their confidence with lessons tailored to their specific needs. But with a fictional language, your learner is interested and invested in the fantasy world the language is from. You have a clearly defined target market already. While studying German might not be a niche, turning your attention to the Huttese certainly is.
These Communities Are Dedicated To These Fictional Worlds: According to CNBC, Star Wars toy sales were up by 70% last year. A year when the franchise didn't release a new blockbuster movie! The franchise still managed to capture people's attention with the popular show, The Mandalorian. The growth in sales highlights the passion in these communities. People are engaged with these fictional worlds even when there might not be a lot of things going on.
Reaching Out To Your Potential Language Learning Customers Is Easy: Many popular fantasy worlds have strong online communities. You can find people on forums like Reddit where they discuss their favorite shows. If you want to run your business with a more face-to-face approach, you can do that.
All five languages mentioned in the Preply research have fan meetings and annual conventions. People from all over the world come to these meetings to talk about their favorite things. You could easily use these gatherings to spread the word about your business.
You have a lot of building blocks due to the strong community and rich culture on which these languages are based. You are not relying on the language alone. You can use extravagant and interesting worlds to captivate your language learning audiences.
There is a lot of inspirational source material to use from books to movies and merchandise. This also gives your business a lot of opportunities to branch out. You can focus on building a great business around learning a language but also enjoy the other franchise-related activities. You could include a lot more than just language learning in your business model.
Fictional Languages Also Have A Sort Of Mystique To Them. The experience to learn a fictional language is very different from studying a natural, real-life language. Since you are dealing with fiction, you can use it to your advantage and create unique representations of the world to brand your business.
The Growing Popularity of Language Learning
Preply's research shows a thirst for fictional languages. It's not a coincidence people want to turn to the world of fiction while studying languages. The COVID-19 pandemic left a lot of people stranded at home with limited interactions. Many people turned to entertainment for comfort. Popular streaming sites increased viewership's and many returned to revisit old stories.
But people wanted more than just a passive viewing experience. Fictional languages offer a great opportunity to enjoy light entertainment and escapism. But in addition, you can also pick your brain and develop important skills. Research has shown language learning has many cognitive benefits. Learning a new language can even boost your mental health.
You also need to keep in mind how language learning happens these days. Many people learn languages online and through different tools. Why? Because it's easy and affordable. It can also be that for someone looking to start a business. You can connect to a lot of potential customers online. Launching an online business doesn't have to cost a lot and you could be working on the project as a side business. The opportunities and options are there for the taking.
It's also good to note that while language learning, in general, can seem like a crowded platform; fictional languages have a lot of room for business opportunities. Just like the fictional languages, business models around them are still evolving and the right type of business could rapidly grow into a success story.
Building a Business Around a Fictional Language
Preply's data highlights the increasing interest in fictional languages. The metrics are showing a clear trend and the industry offers a lot of exciting opportunities. A person with the right idea and business plan could succeed in turning a fictional language into a profitable business.
But it is important to remember you need more than just an idea to succeed. Launching a business and running it successfully requires a lot of hard work. You can't expect to succeed simply because the market looks promising.
You will need to execute a solid plan and be ready to put in the effort. Fictional languages offer the right building blocks for an interesting business opportunity. If you have a passion for fictional worlds and want to help people learn, then the sector could be worth looking into.