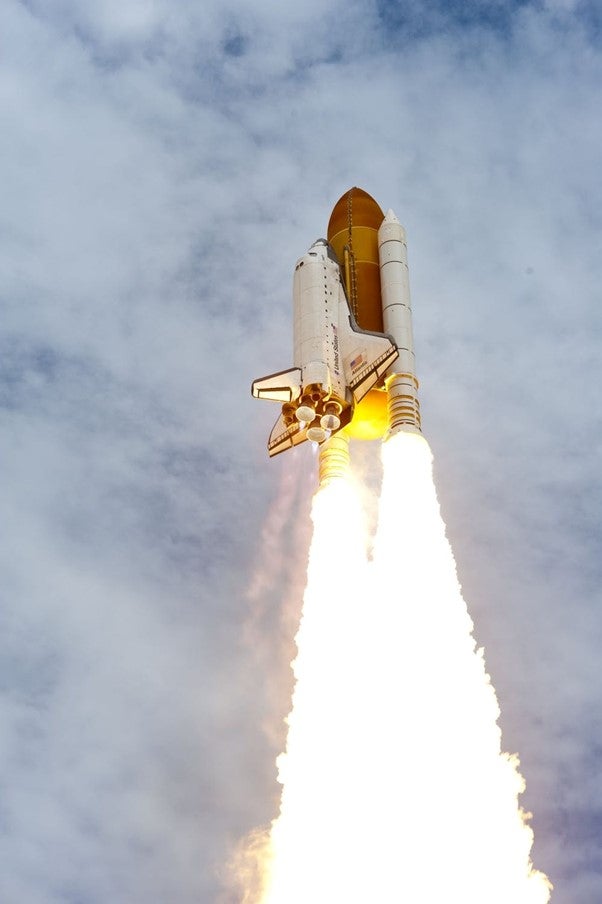 So many startups fail before they've even begun because the entrepreneurs behind them struggle to get them off the ground, and before they are able to even launch, various factors from dwindling finances to competition sweeping in and cornering the market, prevent them from ever really doing so.
If you don't want that to happen to your startup, you need to aim for the speediest launch possible, which is why we've put together our top tips for a speedier startup launch below.
Just do it
In the famous words of Nike, and there's a company that really knows what they are doing, Just do it! Chances are the timing is never going to be exactly right for you to launch your business, so that thing that's holding you up from launching, maybe it isn't so important after all, and even if it is, tackling it now will lead to a speedier launch and the fast track to success.
So get out there, design your prototype, launch your website, talk to Clickthrough Limited about your SEO problems, and get on your way. Once you get started, everything will get easier from there.
Instead of trying to reinvent the wheel, get good at selling
A lot of startup entrepreneurs fail to launch their companies because they do not think that their product is yet unique enough for the market, but the thing is, it doesn't need to be. How many companies are there selling sneakers? Cell Phones? T-shirts? Cutlery? In order to be successful, you don't need to completely reinvent the wheel, you just need to be better at selling the products you want to.
Obviously, making your product as appealing to the customers as it can possibly be would be advantageous, but if you're good at marketing it needn't be essential. And you can always work on improving your products once you're launched. Right now, your focus should be on getting your brand out there and attracting those first customers so you can build your bottom line and then think about making your products more unique.
Hire a business attorney
If you're serious about a speedy launch for your startup, it would be a really good idea to hire a decent business attorney. Yes, they can be expensive, but they are worth their weight in gold because they can handle all of the legal issues surrounding business incorporation and what have you, on your behalf, far more quickly than you would be able to do yourself, not only because they have the experience that you do not, but also because you will already have your hands full with other aspects of your launch.
Hire freelancers
You should probably also make sure that you have plenty of room in your budget to hire a freelancer or three. Why? Because if time is of the essence, you can't do everything yourself, and the fact is, you probably don't have the skills to do everything yourself. You may be the greatest innovator or an excellent marketer, but how are your graphic design skills? How well can you keep accounts?
No one can do everything, especially when it comes to getting a startup off the ground, so you need to be open to working with others, and right now, freelancers are probably your best bet because you can use them on an ad-hoc basis when needed, which means you don't need to find money in the budget for an official employee. 
Get yourself a co-founder
Getting a co-founder for your business may not be something you've ever thought of, and it probably won't be for everyone, but if you think it could work for your startup, go out and find one right now. When there are two of you to take on the burden, both financially and in terms of the workload, everything becomes much easier, and your launch can go ahead much faster. Of course, this can be easier said than done, because you will want to find someone who is on the same page as you, trustworthy and with the right skill set so although it can work well, if it's taking you far too much time to find the right person, it may not be the right path for you after all – every case is different – just don't dismiss it out of hand.
Find a mentor
Having a mentor who's been there and started their own company, and who is successful, can be a good way to launch your startup faster. Why? Because they can help you to avoid many of the traps that they fell into when starting their company and give you the benefit of their wisdom in terms of things that will speed the process up.
A good mentor will also push you to your limits and inspire you to work harder, faster, and smarter to really achieve your dreams. Having a mentor is one of the best things anyone in business can do, and thanks to the internet, it's never been easier to reach out and find one.
Don't get too hung up on money
Obviously, money is important when you're a startup, but as long as you have a good product, a great marketing strategy and the will to make a success of things, getting too hung up on money can be a hindrance. Good products and services will always find a place n the market, so get on and launch your company. You can always make adjustments to your prices or alter your business plan as you see how things pan out, but if you never get started, you will never get to that point, so what are you waiting for?
Launching your startup is never going to be the fastest of process, but you can probably speed things up if you really want to, and the above tips will really help you to get moving with that right now. Take some time to consider them, and your startup plans, and then get to work!