While the world seems to be in limbo, we still have to fulfill our financial responsibilities, even during lockdown.
Whether you're looking for a main source of income or you're just looking to gain a few extra bucks, this article will reveal exactly what you need to get started.
These ideas aren't really 'billion-dollar ideas,' but with the right spirit, they could help you stay afloat in this time and possibly start a new life-long career.
Before we delve in, one thing you should remember: These are all great business ideas but how much you're able to make is dependent on the hard work and dedication you put in.
Let's get into it.
Become a Freelancer
While this has become incredibly popular in the last few months, the market is yet to be saturated. Becoming a freelancer does not mean you have to dump your previous career. There are freelancers in about every career and even if your current career path does not allow for freelancing you could easily handle easy tasks such as proof-reading, content editing, translation on platforms such as Fiverr and Upwork.
Related Article: Ultimate Guide to Freelance Translation
Start a Youtube Channel
Due to the lockdown, several people have been forced to spend more time on youtube and as a result, there is an increased demand for new videos. The good part of starting a youtube channel is that you can make videos on any area of human interest – cooking, dancing, exercise, gardening, etc. and you can find out all you need to start a youtube channel by just running a search on google.
Become a Remote Worker
While several businesses have been forced to close down due to the pandemic, there are several others who are still thriving. You could look out for thriving businesses where you could offer your expertise – remotely – for a fee.
Become a Digital Marketer
We are in a very trying time – no doubt – but people have really not stopped buying things. And wherever there is buying, there is marketing! Anyone with a sales background would have a headstart for this but even if you've never been in sales before, you can still tap into this. Digital marketing is just about helping businesses to reach out to their target customers through online channels.
Become an Online Teacher
With the number of students at home, there is no doubt rise in demand for online teachers. Parents looking for ways to keep their kids busy are likely to jump at the opportunity of engaging an online teacher. You can host the classes via webinars and pre-recorded video sessions to explain concepts effectively.
Become a Website Developer
You can tap into the demand for websites due to people wanting to start new home-based businesses. You can offer to help them set up their websites and blogs. If you're a website developer, you can take up freelancing projects and of course charge a fee. You can learn how to design a website by taking online courses or watching DIY and How-to videos.
Write for Blogs/Magazines
From sharing how the pandemic has affected you to just about anything else, there are opportunities for writers. You could write for magazines and online publications for a fee. There are several online publications that pay writers, here are 30.
Conclusion
The world may be experiencing a pandemic but It's not really in limbo. That Elon Musk launched a spaceship into the orbit tells us that great strides are still being taken despite the lockdown.
If you pick one or more of these skills and put in the required work, you'll realize sooner or later that you made the right move. Here are the seven again:
– Become a freelancer
– Start a Youtube Channel
– Become a remote worker
– Become a Digital Marketer
– Become an Online Teacher
– Become a website developer
– Write for Blogs/magazines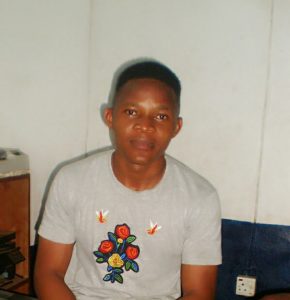 Author: John Asama is an e-commerce B2B/B2C copywriter. His passion for e-commerce led him to start Ecommerce Observer, a blog dedicated to sharing e-commerce and marketing tips. Follow him on twitter.com/john_asama