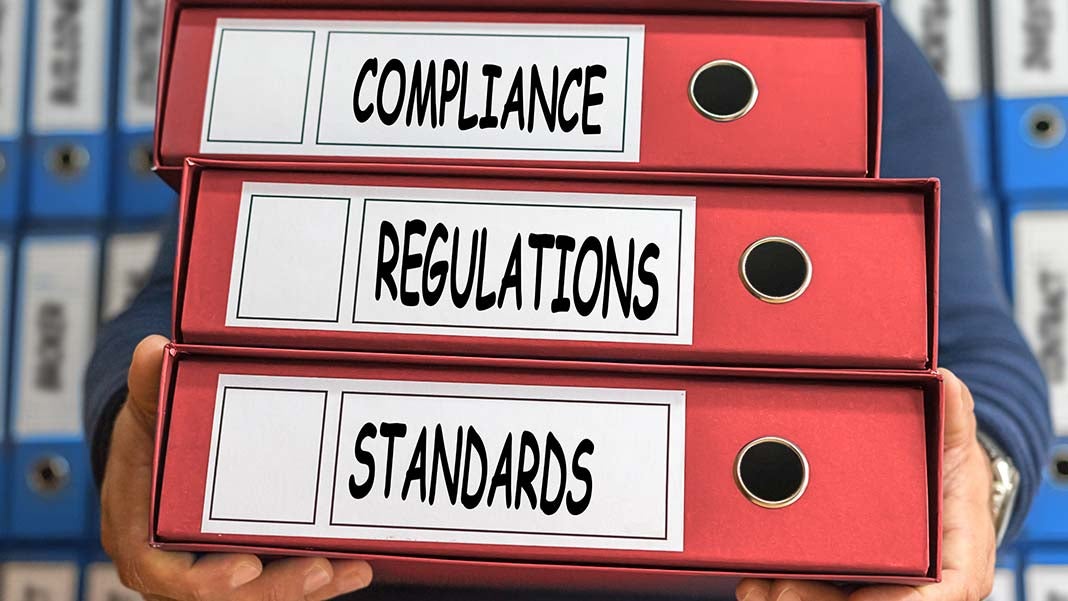 Most industries are regulated to some extent, but some are more regulated than others. If your business is in healthcare, finance, gambling, alcohol, or another heavily regulated industry, you will know the feeling of hitting barriers everywhere you turn. Not to mention, the facing the consequences if you don't comply.
If you are having trouble trying to keep in line, you can look into hiring a compliance consulting firm to do most of the heavy lifting. Not convinced? Then read our guide to find out all the perks that make hiring a compliance consulting company worth it.
Know what you need to know
To really know what you are doing in terms of navigating the many regulations and restrictions, you will need to read up on all of them. This can take a lot of time and energy. There are documents after documents, pages after pages, all offering a new regulation to be adapted into your company operations. And you can't just stick to the broad strokes either. It's easy enough to remember that Russia, before 2013, didn't allow alcohol to show on almost all forms of media, but UK regulations, for example, offer more specificity to their depiction of alcohol on screen. For example, only at certain times, on certain channels, never during children shows, and it goes on and on.
There are even more detailed examples than that and trying to keep up with it all can be exhausting. And just to pile on, you should remember that regulations will change depending on what country you are operating in, and you will need to comply with all of them or risk a penalty.
For example, bans on online gambling in Africa are currently being lifted, but it is still illegal to start an online casino in Africa. Gamblers are having to access online casinos from other countries, trusting foreign authorities to keep it regulated, only to their standards. Knowing these differences between regulations in each country can keep you from making a costly mistake.
The ever-changing regulations
On top of there being so many of them, regulations also evolve over time. This can be affected by a number of factors like advancements in science and technology, world events, international relations, etc. The most obvious example is the great leap in healthcare that informed the world that cigarettes, in fact, were not good for you. Thanks to a discovery in healthcare, advertising was pulled from just about every media, anti-smoking campaigns were added, and even today you will see prices of cigarettes go up to put customers off the idea.
It's a good idea, therefore, to keep one eye on the news. Keeping informed on what is happening in the wider world will allow you to gauge what can affect your industry and business. The business and finance section are likely to print all the smaller regulation and deregulation updates, but it is a good idea to keep an eye on world news as well. You never know how things like Brexit, China, war and advancements in tech and science will affect your industry.
But again, that is a lot of information to retain, and you won't know for sure what will influence your industry until it happens. For example, China recently banned cryptocurrency, which prompted the idea that the currency would crash with such a substantial loss of customers. However, because industry experts saw it coming, the crash wasn't as bad as expected and the industry quickly recovered.
Even with something bad on the horizon, it can be hard to decipher what the impact on your business will be. Hiring a compliance consulting company will allow you access to expert advice that can help you navigate any new changes to your business operations.
Expert advice always on hand
However, to ask one person to retain all that information and run a business would be astonishing. You shouldn't rely on that one person, or even a team, to keep a hold of so much information and just be ready with it when the time is right. For one thing, it's not the most reliable idea, and for another it can cost a lot to hire an entire team.
Legal experts are notoriously stingy with their time and aren't likely to be around when you need them. Whereas a compliance consulting firm will always be available at any point.
You will also be gaining expert advice that would be difficult to rely on if it was just coming from someone you have delegated the regulation things to on the team.
If your business were to make a mistake concerning regulations, you would find a hefty penalty swiftly dropped at your doorstep. A compliance consultancy firm can help you avoid mistakes that could cost you a lot in the long run.