Editorial Note: The content of this article is based on the author's opinions and recommendations alone. It may not have been previewed, commissioned or otherwise endorsed by any of our network partners.
Minority small business grants are available from public and private entities to help business owners of color start or grow a business. Unlike business loans, business grants generally provide funding that doesn't need to be repaid.
Business owners belonging to historically marginalized communities, commonly referred to as minority business owners or minority-owned businesses, often face more challenges related to capital than their counterparts. Although well-performing minority-owned businesses may secure loans at the same rate as non-minority businesses, they often receive less money than needed. In some cases, a minority small business grant could help fill the gap.
10 minority small business grants
Minority business owners can apply for grants — either for minority groups or small business owners in general — from government agencies or private institutions. Grants.gov is a common starting point for business owners in search of grants, although it may be challenging to navigate the large database to find business grants for specific minority groups.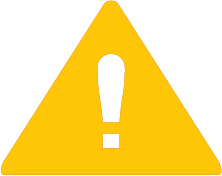 TIP: Start local
You may have better luck landing a business grant starting close to home. Local chambers of commerce dedicated to certain demographics, such as the Arizona Hispanic Chamber of Commerce or the California Asian Pacific Chamber of Commerce, may offer financial resources to local businesses. The National Urban League, a civil rights and urban advocacy organization, also has local affiliate offices across the U.S. where you could turn for assistance.
From there, you could widen your search to national business grant opportunities. To get started, here are a few small business grants that may appeal to entrepreneurs who identify with a minority group.
1. SBA Program for Investment in Micro-Entrepreneurs (PRIME)
PRIME grants from the U.S. Small Business Administration (SBA) provides financial assistance to nonprofit organizations that serve low-income small business owners. Eligible grant recipients include micro-enterprise development organizations, or programs that assist disadvantaged micro-entrepreneurs or serve local communities in partnership with state or local governments. Native American tribes that act independently may also qualify for grants.
Grants are available for four specific purposes: technical assistance, capacity building, research and development and discretionary activities. Depending on the purpose of the grant, amounts could range from $50,000 to $250,000. If you run an eligible nonprofit, you can find SBA PRIME grant opportunities through Grants.gov. The SBA awarded nearly $5.5 million in total PRIME grants in 2020.
2. USDA Rural Business Development Grants
The United States Department of Agriculture (USDA)'s Rural Business Development Grants typically range from $10,000 to $500,000 and can be used for — but are not limited to — purchasing equipment, acquisition or development of real estate and business training and long-term planning.
In order to qualify, you must own a small business with fewer than 50 employees, generate less than $1 million in annual gross revenue and be based in an eligible rural area. You'll submit your application to the USDA's Rural Development state offices.
3. Native American Business Development Institute (NABDI) Grants
The Bureau of Indian Affairs offers grants to tribes proposing businesses, projects or technologies that aim to stimulate economic development in designated Opportunity Zones. An Opportunity Zone is a distressed area that provides tax benefits to those who invest in the community. Grant amounts range from around $25,000 to $75,000.
Grant recipients must use funds to hire consultants to conduct feasibility studies to identify economic opportunities in their area. Acceptable consultants may include but are not limited to universities and colleges, private consulting firms and nonacademic nonprofit organizations. Eligible tribes may apply online through Grants.gov — you'll need to search for form SF-424. The application window has closed for 2020 but may open again next year.
4. National Association for the Self-Employed (NASE) Growth Grants
Though not specifically for minority or underserved entrepreneurs, grants from the National Association of the Self-Employed (NASE) could help small business owners cover a particular financial need. Grants are available up to $4,000 for NASE members. Funds may be used for a variety of expenses, including new employees, marketing materials and new equipment. You can join NASE and apply for a grant online. A NASE membership may be as low as $11.95 per month.
5. Office of Minority Health Grant Programs
The U.S. Department of Health and Human Services (HHS) provides grants through its Office of Minority Health to reduce health disparities in traditionally marginalized communities. There are a number of grant opportunities available for specific health initiatives. Eligible grant recipients include state offices of minority health, community and faith-based organizations, higher education institutions, tribes and tribal organizations and other science- and research-related organizations. You can view various grant opportunities on the HHS' website.
6. Coalition to Back Black Businesses Grants
The coalition, consisting of American Express, the National Black Chamber of Commerce, National Business League, U.S. Black Chambers, Inc., Walkers Legacy and the U.S. Chamber of Commerce Foundation, provides grants for Black business owners in distressed communities. The coalition is offering more than 280 grants of $5,000 from 2020 to 2023.
In addition to funding, grant recipients receive access to a mentorship program and online educational resources. The most promising 5% of grantees in each cohort also receive an additional $25,000 enhancement grant. The 2020 application window has closed, but you can watch the coalition's homepage for updates on the next round of grants.
7. New Voices Foundation Grants
The New Voices Foundation, a nonprofit organization, provides business grants to women of color through annual pitch competitions. Up to 60 winners receive grants ranging from $5,000 to $25,000. Grant recipients also receive business coaching, mentoring and personalized skill development through the foundation. Subscribe to the New Voices newsletter to get updates about the next pitch competition.
8. Ureeka PowerUp Program Grants
Ureeka, a platform providing support for small businesses, offers grants for Latino-owned businesses. Ureeka aims to help business owners focus on creating a strong company foundation, growing a customer base and establishing financial stability.
Entrepreneurs in California, Texas and New York may be eligible for a $5,000 grant that includes business coaching and support from Ureeka. Up to 500 business owners will be selected this year. You can apply online through Ureeka's website.
Grant recipients will work with a Ureeka business coach before putting the money to use.
9. First Nations Development Institute Grants
First Nations Development institute works to enhance economic conditions for Native American communities through grantmaking, technical training and advocacy. Grants are available to tribes and nonprofit organizations that support the organization's mission. While many grant opportunities are related to education, you may find one that matches your entrepreneurial work. You can monitor grant opportunities on the institute's website.
10. Amber Grants For Women
The Amber Grant from WomensNet provides $10,000 to one recipient each month. WomensNet also awards one year-end grant of $25,000. The year-end winner is determined through online voting throughout the year. The Amber Grant has been a source of business grants for minority women, though it is open to all women entrepreneurs. You can apply for an Amber Grant online.
Small business help for minorities
Beyond grantmaking entities, there are many organizations that offer small business help for minorities. Check out these organizations and programs that could provide assistance for your small business.
Minority Business Development Agency (MBDA)
The MBDA, part of the U.S. Department of Commerce, supports a network of business centers across the country that serve businesses "owned and operated by African Americans, Asian Americans, Hasidic Jews, Hispanic Americans, Native Americans and Pacific Islanders." These business centers help entrepreneurs access capital, secure contracts and break into new markets.
The MBDA does not issue grants to individual businesses. Rather, grants are awarded to MBDA business centers. You can search the list of MBDA centers to find one nearest you.
National Minority Supplier Development Council (NMSDC)
The NMSDC is a membership organization that connects minority-owned businesses to corporate clients and customers. Additionally, the NMSDC Business Consortium Fund offers debt financing to certified minority businesses. To access these offerings, you must apply online for the NMSDC's Minority Business Enterprise certification. Members must identify as "an individual who is at least 25% Asian, Black, Hispanic or Native American."
SBA 8(a) Business Development Program
The SBA 8(a) program ensures at least 5% of all federal contracting dollars go to socially or economically disadvantaged businesses each year. Program participants also receive assistance navigating the government contracting space, as well as general business mentorship.
To be eligible to participate, you must be certified as an 8(a) business. You can apply for certification through the SBA website. Eligibility requirements include being at least 51% owned by someone who is economical and socially disadvantaged and whose personal net worth is less than $750,000, among other criteria.
Operation Hope Small Business Development Program
Nonprofit organization Operation Hope offers a 12-week entrepreneurship training program to aid business owners who lack access to startup resources, such as funding, business training and counseling. There are a number of Operation Hope locations throughout the U.S., many located inside bank branches. You can scan the list of Operation Hope locations to find one in your area.