What Are The Best SEO Audit Tools To Embed On A Website?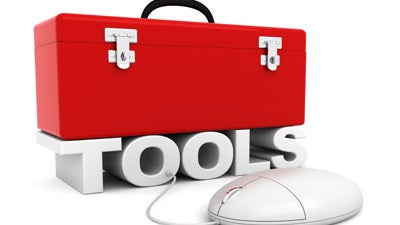 Want to generate more revenue from your website? What is the perfect marketing strategy that will pitch your SEO services? And what are the ways to collect the list of potential customers?
Are these crazy thoughts blogging up your mind?
Don't worry at all. If you conduct a B2B SEO business or want to collect as many leads as possible, we have the right solution for you. Here are the best SEO audit tools to embed on your website. Check it out.
SEO Lead Generation Tools
Ever noticed the beautiful welcome mat on the landing pages of websites? Or the free trial sign-up form that pops up suddenly?
You might have thought it requires some intensive technical stuff or coding. Guess what? You can have that colorful widget hanging on your website without doing much using https://www.seoadvantage.com.au/seo-audit.
But why would you embed it and what are the benefits?
Let's discuss that here.
Embeddable SEO Lead-Gen Widget
The most important benefit of this widget form is how easily you can be a user. But the integration process is super easy. No technical knowledge is required. The whole setup needs just a few clicks.
How do you embed it into your website? Simple. Go to the SEO software dashboard and look for the widget form option from the menu. Once you have found it, customize the widget look and information you require.it can be only an email address and username. or you can also add a space for the contact number. Now you will receive an HTML code. All you must do is copy this code and paste it into your website.
Just click the right buttons and that's it. Nothing very fancy, is it?
Receive Instant Notifications
Once you have embedded the lead-gen widget form in your website, you will receive instant notifications. That means without any marketing effort, you get to scale up your business. Whoever is filling out that form, they must use a contact number and email address for that. Or you can choose which information you want to have at the time of form creation.
As a result, you don't have to chase down the customers anymore. As each prospect uses the free trial services using that lead generation widget form, you have a list of potential customers. So instead of targeting every random person who visits the website, you can narrow down the prospect list and market yourself to people who are genuinely interested in your business.
Generate leads while sleeping with the help of SEO lead generation tools. Yes, you heard it right. It might look too easy to be true, but it is.
Once you have integrated an SEO widget form, it never stops doing work. Plus, no lead collecting process will require your intervention or supervision. It is a fully automated process. The lead information keeps accumulating in your email for you to check at a convenient time.
And when you examine the list, you get details of what services the prospects signed up for. and if they have audited their website using the free service, you get an insight into their website too. So, you can better pitch your SEO services to them with a more personalized approach.
Place It Anywhere On The Website
The SEO Widget is 100% customizable. From the looks and information to where you want it. You might want to go for the top corner of your page or somewhere at the bottom. Or you can pick the option for pop-up notifications. As someone is scrolling through your website a widget notification will definitely catch their eyes that states "want a free trial? Sign up now."
You can choose to embed it only on the landing page or on every other page. That's the perk of being able to customize.
Get a Higher Conversion Rate
Reports suggest that offering free audit service results in 22% more conversion. And that's not a small number of folks. Plus, you don't have to do anything or put any effort to get those extra conversions. It's a pretty good deal, right?
Trying the services from a widget form won't take them out of your website. Sometimes it is so hard to just describe a service to a visitor. Maybe the sign-up process scares them away or credit card information turns them off. But that's not the case here. The sign-up form is super simple and has no complexities whatsoever.
That's the reason people like using such trials so much. and guess what happens next? You follow up with them through personalized emails and pitch your services that are specially designed for them. This is a full-proof plan to convert the visitors into your long-term loyal customers.
SEO White Labeling Tool for Branding Opportunities
Branding is the secret key to a successful SEO game. Once you create a brand image in the mind of your customers, it's game over. You will notice higher traffic and conversion rate. And there is one tool that can help you to achieve all of this. SEO white labeling service.
People tend to have a misconception regarding white labeling tools. It is 100% legal and highly beneficial if you conduct B2B deals.
Customize The Entire Report
The whole point of adopting white label services and embedding them into your website is to create a brand image. The report can't look like you didn't give your best. From the cover page to the logo and background, everything should align perfectly. You can choose to use the tagline of your company below every logo if you want.
So, it looks like your brand and speaks your style. That will keep the clients hooked.
Comprehensive Technical Side Audit
Now you might think about whether the white-label report will give accurate results or not. White labeling is nothing but branding and SEO audit analysis. Since the search engine crawlers are automation software, the examining process is easy for SEO audit software to imitate. That's what happens here, too. The report contains separate columns with Website SEO scores for XML sitemap, HTTP request, 404 and 301 redirect pages, outbound and inbound link health, H1, H2, H3 tags, meta description, and so on.
All these factors have a great impact on the overall health of your website. And it can take quite some time to review every technical aspect individually.
Integrating the white labeling widget is as simple as the lead-gen one. It has a limited free trial option. As someone types his/her domain name in the widget form, within minutes they receive a white-labeled SEO audit report. With this tool embedded in your website, you can pitch your other SEO-related services more effectively.
Just go to the SEO audit software's dashboard and create a widget form that will ask for a domain name from the users. And before you copy the code, you get to indicate the style you are going for. As a result, the master output looks sophisticated and high value.
No Need to Recruit Extra Staff
Recruiting extra staff to handle the stress of report making is not necessary anymore. You see, SEO audit tools are designed to check every technical side factor and give a score. But you might not want every factor to be there on your client's report. Why? Well, first, they might not get it. There are technical terms they are not used to hearing and they might just misinterpret them. Plus, the scoring would go over their head if they don't know the ideal number.
In that case, you can hide some of the factors from the report.
As a cherry on the top, you get to download the free seo report file as a PDF. So you can check this file at a later time. It is also beneficial for comparison purposes. Imagine you are providing services to the client for quite some months. They would want to know the progress you made. And reviewing the previous report or audits is a great way to ensure this. nothing much, they would take a look at the numbers or scores and understand how far you have made them reach.
Parting Words
In today's era, you must be highly strategic to step up your online business marketing. It seems like there's nothing you can do that is unique anymore. Everybody knows the secrets of SEO.
That's why things like embedding SEO audit tools on your website matter so much. It pushes you ahead in the competition by gaining the trust of potential customers faster than ever. A free insight into what your services look like is better than any advertising. To be true, it is not even a new marketing strategy. Successful companies have always been adopting this technique to create mass awareness about their product.
So, what is stopping you from trying this with your website too?
Published: February 7, 2022
2569 Views