Send Sales Soaring: How to Make Products Fly Off the Shelves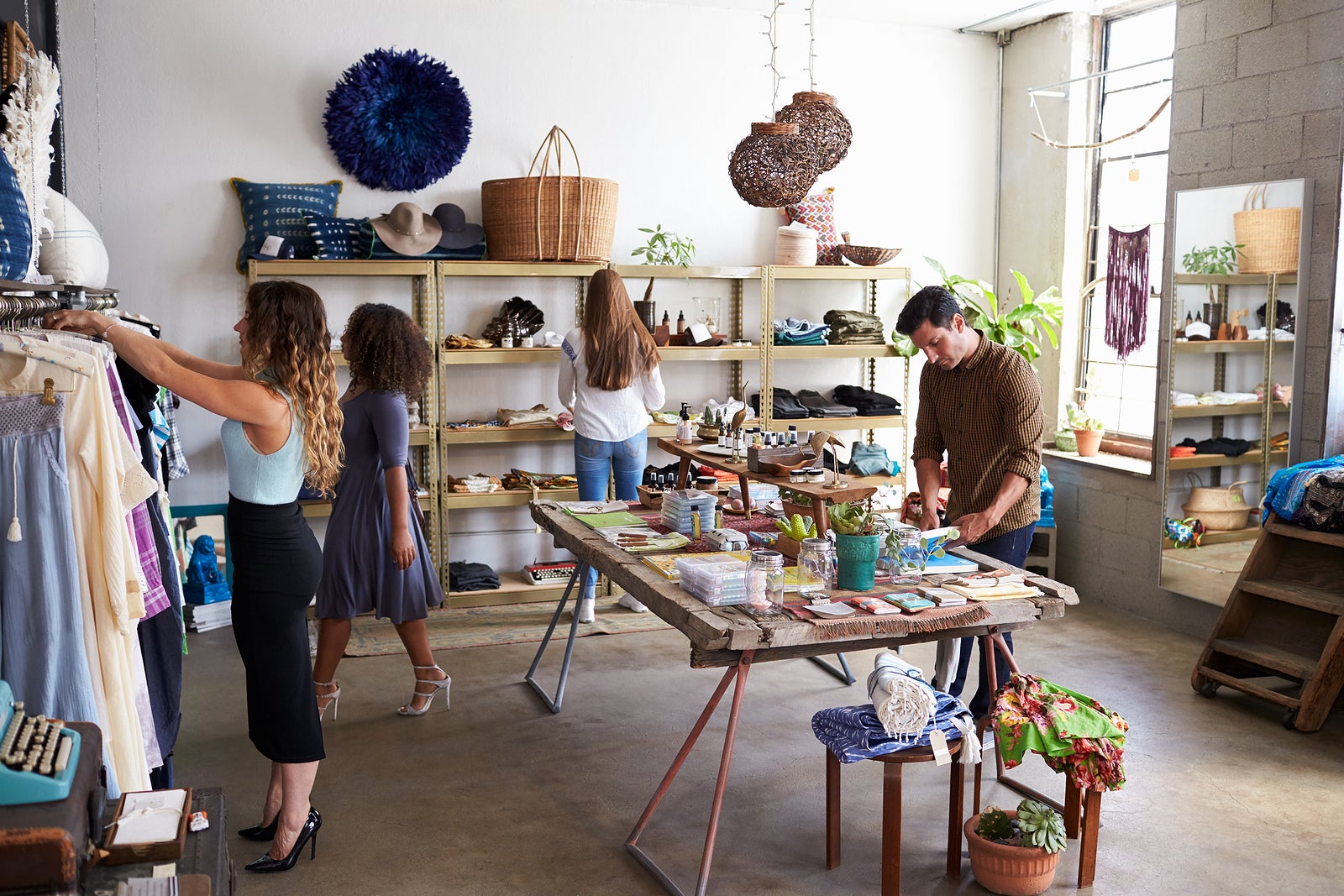 Competition is fierce and it can be difficult to persuade customers to buy from your brand. If you are on a mission to send sales soaring, here are some tips to ensure your products fly off the shelves.
Promotions and deals
One of the best ways to make your products stand out from the crowd and persuade shoppers to part with their cash is to run promotions and deals. If you offer discounts or host sales, customers may be more inclined to buy because they feel like they are getting better value for money, and they don't want to miss out. Adding a time frame is particularly beneficial as it creates a sense of urgency, which triggers action and eliminates indecisiveness. You can use promotions for both physical and online stores. Raise awareness of upcoming events and sales by sending emails and using social media platforms to advertise discounts and encourage your customers and followers to spread the word.
If you are launching a promotion to boost sales, plan ahead. Make sure you have sufficient stock, update stock levels in real-time to avoid order issues and provide updates related to dispatch and delivery. If you sell products online, you may need to increase the delivery time during the promotional window to keep up with orders. If you usually offer same-day or next-day delivery, make sure your clients are aware that it may take longer if you can't stick to this time frame.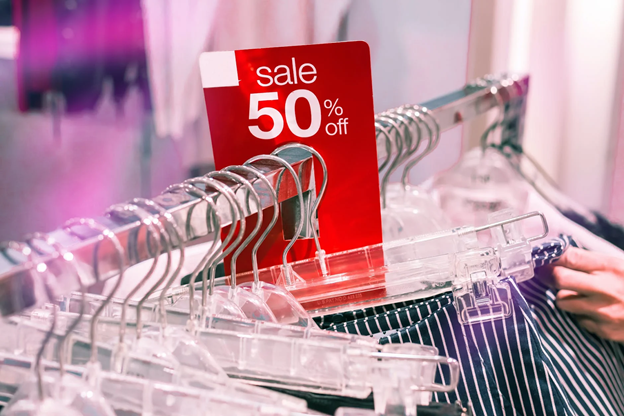 Image from https://www.pexels.com/photo/clothes-on-sale-2292953/
Presentation and packaging
The look of a product goes a long way to influencing buyer behaviour, but it's also important to consider how you present products. This applies to stores and websites. Present your products in a way that will encourage buyers to want to put them in their cart or basket. Ensure that every product is clearly visible in a physical store and take your customer on a journey through the shop. Keep rails and units tidy and organised and use smart, professional-looking displays to showcase your wares. Look for fittings and fixtures that fit in with the vibe and aesthetic of the store and invest in high-quality pieces, such as a merchandiser refrigerator for food and drink and mounted rails and box shelves for clothing, accessories and shoes. You want to stimulate the buyer's senses from the outset. Make sure the window display and signage are attractive and intriguing and showcase every product in its best possible light.
Packaging design plays an integral role in persuading customers to buy, particularly when it comes to food, drink, beauty products, cosmetics, gifts and items you buy for the home. When working on packaging designs and branding, make sure you use market research. Collect and analyse feedback from surveys and focus groups, test different colours, imagery and logo designs and try to ensure that your products stand out and that they appeal to the ideal customer.
If you sell online, there are several ways to make products more appealing to clients. Perhaps the most important is using high-quality images. Provide a range of pictures and video clips so that people can see the item from every angle and understand how it works or what it looks like on a model. It's also beneficial to include details about the product and reviews from other customers.
Email marketing
Email marketing can be an effective method for increasing sales for physical and online stores. You can use emails to alert customers to sales and promotions, provide information about new products, issue reminders if a customer has been looking at specific products and encourage customers to order if stock levels are low, or a product they have looked at previously has come back in stock.
When creating content for marketing emails, it's essential to include a subject line or headline that will turn heads and persuade the recipient to open the message. Once you've chosen a suitable subject, focus on using the email to encourage the customer to place an order, visit your store or get in touch. Use images or videos to make emails more interesting and engaging and include a clear call to action. You can also use emails to make your customers feel special. If they subscribe to updates, for example, you can invite them to access exclusive sales or discounts or make them feel like a VIP by giving them information that isn't available to all customers, for example, the dates of promotions or new product launches.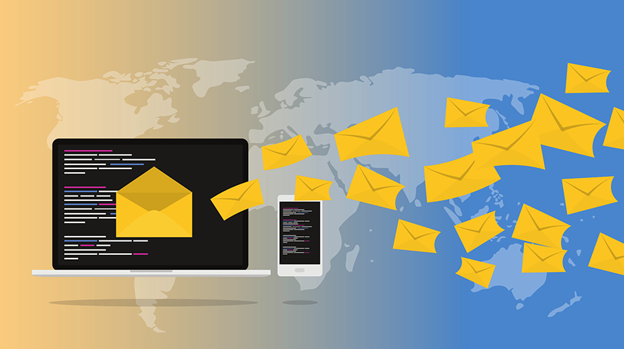 Picture credit: https://pixabay.com/vectors/email-newsletter-email-marketing-3249062/
Social media
Social media may have started life as a network for keeping in touch with friends and relatives, but it has evolved into an influential platform for businesses to promote products and engage with customers. If you sell products, you can use social media to maximise sales through providing easy, quick ways to buy, advertising products, running sales and giveaways, and building strong connections with followers.
Use social media to communicate with customers, tell them all about your brand and encourage them to take an interest in your products. Share images and videos of your range and urge followers to leave feedback and comments. You can expand your following online by hosting a competition or a giveaway. Encourage existing followers to get involved by sharing the post, adding it to their story, using hashtags and tagging their friends and family members.
Reviews
More than 90% of consumers use reviews to influence and inform buying decisions. With reviews carrying more weight than ever, it's incredibly beneficial for businesses to strive to attract rave reviews and to encourage customers to share feedback after making a purchase.
Even if you have a physical store, it's important to try to increase the number of reviews you have, as many customers will research businesses online before visiting a shop. High ratings can set your brand apart and persuade a customer to choose you over a rival business. There are three key factors to consider when embarking upon a mission to boost ratings: customer service, value for money and quality. Consumers want to buy high-quality products that offer good value for money, and they also have high expectations in terms of customer service. Poor service can let you down, even if customers love your products.
If you have average scores, use feedback to highlight weaknesses or problems and take steps to improve customer service. Provide training, communicate with your customers and make each client feel valued.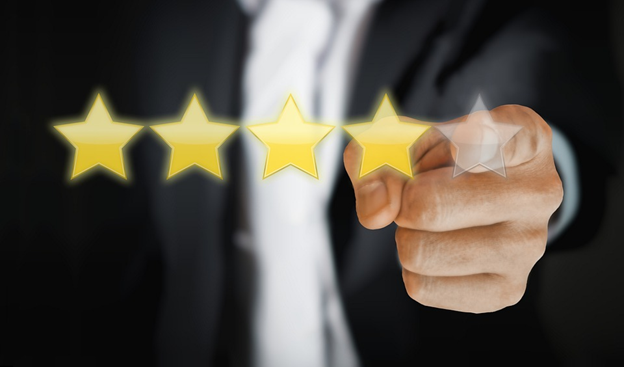 Image courtesy of https://pixabay.com/photos/review-opinion-feedback-stars-5207277/
Loyalty rewards and offers for repeat customers
It's understandable to assume that targeting new customers is the way to go when trying to boost sales, but this should never be at the expense of loyal customers. If you want to increase sales, it's best to start with repeat customers.
Research suggests that loyal clients are likely to spend more than new customers. If you already have customers, there is also a good chance that they will recommend your brand to others and leave positive reviews. Offer loyalty rewards and offers for repeat customers to encourage them to stick with you, buy more products and refer friends and family. There are several options to consider, including a rewards or points scheme, access to exclusive discounts or sale previews and gifts for members.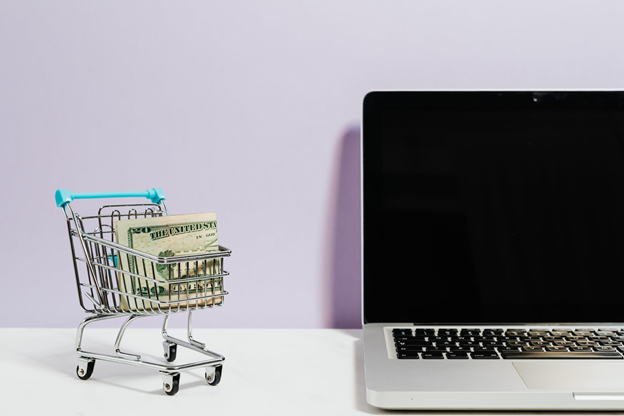 Image via https://www.pexels.com/photo/shopping-cart-next-to-a-laptop-5632397/
Businesses that sell products face tough competition. Whether your customers browse shelves or virtual aisles, it can be challenging to stand out from the crowd and persuade shoppers to take the next step and add an item to their basket or cart. If you are eager to boost sales, there are multiple tactics you can employ.
Run promotions and sales, use email marketing and social media to create a buzz around your products and establish strong relationships and focus on presenting your products in the best possible light. Use market research to create eye-catching packaging, encourage customers to leave reviews and look after loyal clients.
Published: December 9, 2021
1315 Views