5 Ways an SEO Agency Benefits Your Business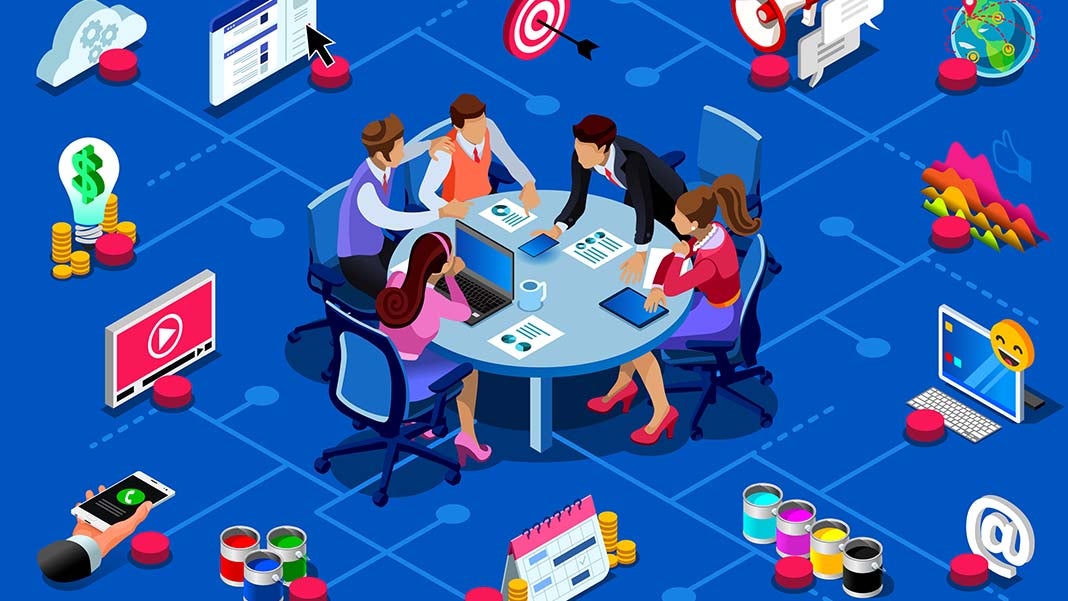 Search engine optimization (SEO) has been around for many years and has evolved many times over to keep up with changes in search engine algorithms, digital technology and consumer behaviors. But despite all the changes, one thing remains constant: your business absolutely needs to use an expert SEO agency in order to maximize your results online. That isn't going to change any time soon.
Below are five benefits that SEO can bring to your business to help you grow your online presence, reputation and effectiveness.
1. Build Trust with Your Readers and Customers
When done right, the biggest benefit you'll reap from SEO is that it will help you establish trust with your target audience and customer base. Trust is ultimately the biggest factor that determines whether a business succeeds or fails, so the value of SEO for this purpose cannot be understated.
SEO best practices include on-page factors like page-loading speed, internal linking, page formatting and use of engaging multimedia. Off-page or off-site SEO strategies would focus primarily on obtaining backlinks from reputable websites in your industry and from trusted media sites using high-quality guest posts.
All of these factors work together to make your name and your brand a trusted resource in your niche. And they also point to your brand as a reputable leader in providing high-quality products and services to your customers.
2. Get Targeted Traffic from Search Engines
The flip side of the trust coin is that your SEO efforts will begin pushing your website higher in the search rankings. This will put you in front of more eyeballs and build brand recognition—which, again, establishes higher levels of trust.
But it also yields traffic.
And search traffic actually happens to be the best kind of traffic for businesses, in many cases. The reason for this is that people searching online for products and services are further along in the buying process than people scrolling through Instagram or Twitter on their lunch break or while sitting on the toilet. Not that those folks don't buy stuff. They do. But more often than not, they're just killing time and will only poke around your site without filling out any lead capture forms or making any purchases. But search traffic often converts at a higher rate for far less marketing costs.
On top of that, most website admins report that search traffic accounts for more traffic than from other sources.
3. Give Readers a Positive Experience with Your Brand
Those on-page factors mentioned above—things like page-load speed, interactive multimedia and efficient internal links—also make for a more enjoyable user experience (UX). When visitors come to your site and see giant walls of text and slow-loading images, that makes for a frustrating experience. And if they have to click on five different links to find the information they were looking for in the first place, that isn't going to win you any lifelong fans.
But when they come to a site that loads at lightning speed, has high-quality videos and has well-formatted text that provides them with the info they want, they're going to have a much better impression of your site and your brand.
4. Connect With Local Customers
Local SEO can help you connect with local customers rather than random people from across the globe who will never purchase your products and services. That's actually a big plus, especially for small businesses. After all, what good is it to get 10,000 visitors a day to your site if most of them are located a thousand miles outside your service area?
And when you optimize your website for local search customers using mobile technology, that can translate into tons of leads and sales. But this will require a bit more than including the name of your town on a few services pages on your site and updating your Google My Business (GMB) listing.
Depending on your type of business, you may also want to establish a presence on a variety of mobile platforms and apps such as Yelp, UberEats, GrubHub, Angie's List and more.
5. Sell More Products and Services
Ultimately, solid and consistent use of the best SEO agency to implement a comprehensive SEO strategy will help you to collect more leads and make more sales.
More targeted search traffic results in more sales.
More consumer trust results in more sales.
More brand recognition results in more sales.
A better user experience results in more sales.
Targeting local customers more effectively results in more sales.
There's obviously a pattern forming here.
The bottom line is that investing in SEO for the long run is a smart move that will help you get more traction and build your brand online. Using online marketing methods that have proven themselves over time, and doing so with consistency and integrity, is a winning strategy for your business, and it should be a key component of every business's marketing plan.
Published: January 23, 2020
1764 Views