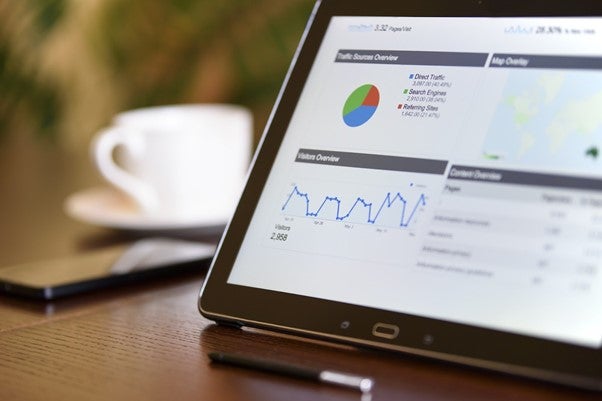 Image Credit: Photo Mix from Pixabay.
No business owner has as large of a budget as they'd want for their marketing. No matter what they have, they could always use a little more. You shouldn't need to do so, though. Instead, there are quite a few ways that you can cut down on marketing expenses.
Business owners like Dave Conklin might know exactly how to create affordable marketing materials. If you don't, however, then there are a few things that you could take advantage of.
How To Market On A Budget
Publish High-Quality Blog Content
Your website can be a much more powerful marketing tool than you might think. If you assume that it's there just to inform visitors about who you are, you'd be wrong. Instead, it's one of the main ways of advertising your company and getting an edge on customers.
Producing high-quality content regularly will help draw in more visitors. Should your website be optimized, then that will generate more leads. While there's a lot to consider with this, such as search engine optimization, it's more affordable than you'd think.
Developing content in-house will keep costs to a minimum, and you can use other marketing platforms to promote your content. That will also help you with search engines and out-ranking your competitors.
Stay Active On Social Media
Social media remains one of the more popular places to advertise a business. That's because there are billions of people across these platforms. Since these are free to sign up for and post on, it shouldn't cost you anything to capitalize on.
If you want to take your social media marketing to the next level, however, then you'll need to put some money into it. This shouldn't be too large of an investment, so it will be more affordable than you'd think.
While you'll need to refine your marketing strategy over time, it should have a larger impact on your company's brand awareness and sales.
Don't Forget About Email
If you collect emails from your customers, then you shouldn't let this go to waste. Quite a few email marketing platforms are free or quite affordable, depending on your needs. Spending some time designing and creating a newsletter will be one of the more low-cost marketing options.
Once the initial time investment has been put into creating an email template, it'll take less time in the future. You can use email marketing to let customers know about offers, new products or services, and much more.
These will only take a little while to put together and send out, and shouldn't cost you any money. Don't let your email subscriber list go to waste. Taking advantage of it will give you quite a return on investment.
Wrapping Up
Marketing on a budget doesn't have to be so difficult. You'll still see a decent return on investment, which could mean that your budget will grow over time. Taking advantage of the above should still lead to results, making them some of the more affordable marketing tactics.
They're also relatively simple to do, so you should be able to do it yourself. That should help you save even more money, although it's recommended that you start delegating this over time.