It's hard to stand out and develop your roofing company in an industry where another company claims the leading position. It's a difficult challenge, but it's not always impossible. With so many roofers in the United States, you need to know what sets your company apart.
Competing with other roofing companies necessitates a great deal of perseverance and effort. You must, however, look for ways to outrank your competitors. Luckily, this article will show you how to make your roofing company stand out from the crowd in an easy way.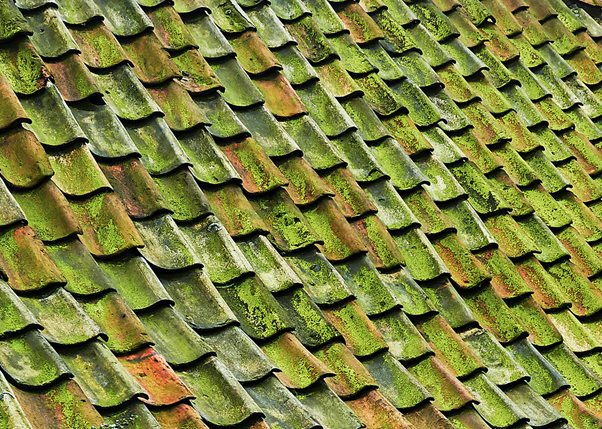 https://unsplash.com/photos/KM0dceP2__Q 
Refresh your website 
A good roofing website will convert and generate roofing leads. If you have a roofing website but haven't updated it in a while, you should take the time to do so. Your roofs are flawless and beautiful, but if your roofing website doesn't look the part on the internet, you're losing out on potential customers.
When a potential customer discovers your business online, you want to make sure that your roofing website establishes confidence that you are a dependable, trustworthy roofing company. Your company is losing out on major sales and marketing opportunities every day if you have a static roofing website. Here are a few tactics to consider if you want to improve the conversion and capture of leads from your roofing website:
Search Engine Optimization, page titles, and URLs are all things to consider.
If they're absent, obsolete, or don't focus on the services you provide, you'll have to work harder because you're missing out on valuable organic search traffic that might lead to new customers. If you're not sure about how SEO works or you're not confident enough to implement it, you can get specialised industry help from companies like Roofing SEO Bros. they can optimise your website for SEO and therefore generate more organic traffic to your website.
Make sure your roofing website has lead conversion capture points.
Is there a way to request a roofing estimate or contact your company via your website? If not, they should be added to strategic locations on your roofing website to avoid losing leads who would rather fill out a form than call you.
Include images of your roofing works.
Build a portfolio of roofing projects and a page on your roofing website to showcase them. Potential clients will want to see your work before setting up an appointment with you.
Customer Testimonials Should Be Gathered and Shown on your website.
You can gloat all you want about being the best roofing contractor in the world, but it won't stand up to scrutiny if no one can back up your claims. Contact your customers to see if they can send you a testimonial, which you can then share on your roofing website.
Read more on how to get more customer testimonials and see better results in your marketing
The majority of the above-mentioned changes would necessitate technical assistance. Investing in a new roofing website is a long-term project that will pay off. Consider conducting a website audit to see what changes can get you the best bang for your buck in terms of marketing.
Good marketing strategy
Marketing is a low-cost, high-impact way to attract customers and put your company ahead of the competition. Roofing marketing is more than just online advertising. It focuses on developing a high-quality online presence in order to attract new customers/leads. Using social media and roofing websites to market yourself online makes you stand out from the competition. It's a fantastic opportunity to differentiate your company from the competition and stand out from the crowd by enhancing your roofing brand.
When it comes to getting in new business, marketing is crucial. Though referrals can keep your business afloat, developing and implementing a cutting-edge marketing plan will help your roofing company stand out. Having a roofing website is no longer practical. You can put your website address on your business card and other promotional materials, but how prospects/clients connect with you on social media networks is what impresses them. Here are a few tips to help you get the most out of your social media accounts:
At least once a day, post to your social media accounts to remain on people's news feeds.

Reply to comments left on your posts.

Important posts should be shared at relevant times.

Ask for client feedback.
Finally, don't forget to use Instagram and other visual social media sites. Instagram is a great place to show off your crew's work on the most recent roof installation project. Seeing the technicians in action demonstrates their commitment, establishing confidence well before you encounter the prospect or customer.