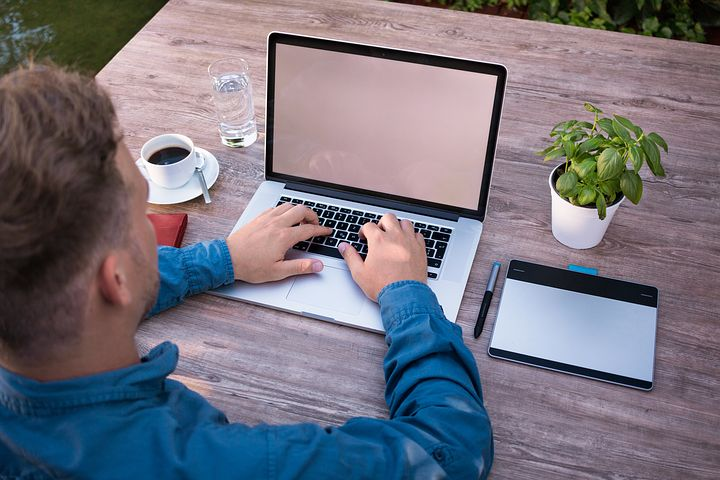 https://pixabay.com/photos/business-man-laptop-work-outdoor-2452808/ 
Many people believe that you only need to add a location to your keywords in your content if you are to rank locally in search engine results. Unfortunately, it is not this easy! A lot of research needs to be carried out and there needs to be a great amount of background work too. 
In this post, we are going to take a look at the different things you need to do in order to enhance your local rankings. 
The first thing to know regarding local SEO adverts is that they differ from standard SEO campaigns. Because of this, your approach must be different too. This means you need to stay on top of all of the different changes that are going on in the industry to ensure all of your efforts do not end up being obsolete. This is where working with an expert service is of paramount importance. 
It is worth looking for a business that has experience in your area. Therefore, if you operate a SaaS business, looking for experts in SaaS marketing. There are so many different types of specialist marketing companies these days, and so it makes sense to go for a company that understands the type of business you run. This, combined with their marketing experience, this will make sure that your business is ranked highly.
With that in mind, now let's take a look at some of the different things you can do to rank your business on a local basis:
Google My Business Page
There is only one place to begin when it comes to local SEO and this is with a 'Google My Business Page'. 
This is something that is easy to do. However, it is critical to make sure your listing has all of the accurate and relative information. This must include a description that is formatted correctly with unique information and links. 
You also need to select categories that are right for your business. Make sure you upload photographs too. Contact information is critical. Include your business address and phone number, and make sure they are always up-to-date. This address must be consistent with your business address across the web, whether on your website or in different publications.
If you work with an SEO business,  they will be able to ensure that you use the right images, formatting is correct, and everything is optimised to ensure you make the most of this opportunity. 
Make sure your website impresses
You can't have an effective SEO campaign if you do not have an impressive website. Use a good free website builder to help you achieve this. 
A lot of people do not realise that website user experience has a massive impact on their search engine ranking. 
If your website is not quick to load and you cannot navigate it well, this is going to have a negative impact on your ranking. 
Local reviews
The next step is to build up local reviews. Any SEO business that is worth its salt knows that enhancing your local rankings means good customer reviews are essential. This counts as social proof, which means other people advocate your service, which is the most powerful type of advertising today. 
These reviews must go beyond Google. For example, you need to consider reviews on pages such as Yelp – as this is used by Apple maps. Your overall local ranking is also impacted by other local directories too. 
A good place to start is by making contact with your existing customers to ask them to write reviews about your products and services. You can even leave instructions on your website regarding how to write a review. However, do not push people to leave good reviews, as an aggressive approach can blow up in your face. 
The right keywords
Last but not least, you need to make sure that you add the right keywords. These keywords need to be incorporated into your content naturally. No one should be able to tell that there are keywords. It must make grammatical sense. You cannot simply add the location onto the end of the keyword.
As you can see, there are a number of different things that you can do to help your business rank on a local scale. Follow the tips that have been provided above to give your business a good headstart when marketing on a local basis. This is imperative for all companies of all natures today.