One moment you are running a successful business, and the next moment your company is shut down. It happens every day in this country. The following basic but overlooked events are the six most common reasons a business experiences a sudden shutdown.
Air conditioning
If your air conditioning system fails in the hot months, you can lose a lot of business. This is especially true for a retail establishment. Have your AC system tuned up by an AC technician once a year to keep it in good working order.
No computer system backup
Although everyone knows you should back up your files, so few do it on a regular basis. If your computer system fails, getting it back up and running is likely to be a small issue compared to not having your files backed up sufficiently. Avoid this by having a backup system in place and back up your data every day.
Related Article: Minimizing Small Business Risks: What Every Owner Can Do
Fire
Obviously a major fire is going to shut down your business, but what isn't so obvious is that a small fire can shut you down as well. Make sure you have a sufficient number of fire extinguishers and your employees know how to use them. Small fires in the wrong place can damage thousands of dollars' worth of equipment.
Burglary
Just like a fire, a break-in can shut your business down too. The best protection is to have a sufficient amount of security for your business. This may be more than an alarm system. Depending upon the nature of your business, it can include private security patrols, electronic monitoring, cameras and lighting.
Malware
This simply refers to malicious software that gets into your system from the Internet and can shut down your entire computer system. Your business can be paralyzed by this. Although an Internet technology expert can remove malware, it is best to prevent it from happening to begin with. An IT professional can help you find the best anti-malware program and protect your business.
Click here to read more on anti-malware solutions.
Not having the proper permits
Operating with the proper permits is something every new business owner looks into before opening the doors of a new business. But what happens if a new product is offered or manufactured, creating a new process that requires a permit? This permit requirement did not exist with the older products and services. If you change a process or product offering, make sure there are no new permits are needed.
Although there are many ways a business can be shut down suddenly, the above six occurrences are the most common. You should focus your attention on these areas.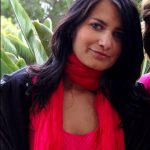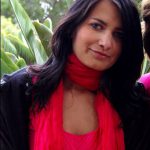 Author: Anita Ginsburg is a freelance writer from Denver, CO. She enjoys writing about business, education, home and family for companies like an Ottawa IT service, which protects business computers from malware.