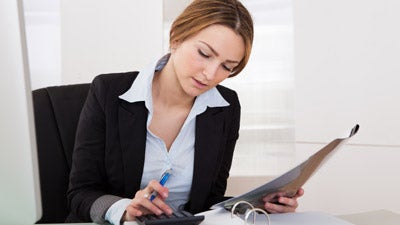 If you own a small company, you already know about many of the local, state, national, and industry regulations that govern what you can and can't do. It's a fact of modern business that every industry has its own set of musts that owners must follow.
In the transport sector, for example, supervisors have to carefully monitor driver training and licensing. Other fields have their own set of guidelines, requirements, and challenges of varying kinds.
In the precious metals retail segment, entrepreneurs need to make initial investments in equipment, advertising, and inventory. For medical spa owners, along with high costs for equipment, there are numerous licensing issues. Even e-commerce merchants who work alone must install streamlined payment systems and functional websites to earn a profit. For fashion designers, tax preparers, and others, there are unique hurdles along the road to success. Consider the following industries and their related requirements.
Transport Fleets: Proper Licensing for Drivers
Fleet managers for smaller companies face unique challenges, many of which are related to local regulations, national laws, route planning, and customer service. For the most part, the size of commercial fleets doesn't matter when it comes to adhering to regulations and meeting client needs. Fleet management entails dozens of responsibilities, including routing, monitoring driver behavior, safety, meeting delivery deadlines, and more.
Not every vehicle used by a company meets the FMCSA definition of commercial. That's a relevant point because only some categories of drivers need to hold CDLs (commercial vehicle licenses). The official definition of what constitutes a commercial vehicle, along with the type of work it's involved with, dictates whether the driver must earn a CDL or not. Fleet managers have to stay up to date on FMCSA rules about this vital issue so they can know which of their fleet vehicles are commercial and which are not. Likewise, they must be careful to only use licensed drivers who have earned the right kinds of certifications.
Med Spa Owners: Licenses & Equipment
Med spas offer several bodywork services, and most of the workers must hold state-issued licenses. Besides the high cost of acquiring specialized equipment, owners of spas face the expense of paying for initial licenses, renewals, and continuing education courses for all the professionals on their staff.
Precious Metals Brokers: Advertising & Inventory
Brokers who sell precious metals tend to work alone or in small groups, with one owner and several sales agents. While many entrepreneurs open small storefronts or work from their homes, these small business owners invest the majority of their startup capital in inventory, advertising, and storage fees. Competition in some areas is intense, so the key to success is finding new customers. That's one reason a precious metals owner's main focus is on promotion, marketing, and advertising.
E-Commerce Merchants: Websites & Payment Systems
E-commerce entrepreneurs are the modern-day pioneers of internet-based commerce. They sell everything under the sun, products and services included. Some operate massive organizations, while others are one-person shops in spare bedrooms of private homes. There are many ways tech management can boost success but what are their musts? The top two essentials for success in e-commerce are high-quality websites and streamlined payment systems. Both those features go hand-in-hand with excellent shopping cart infrastructure.
Tax Preparers: Education & Software
Most tax preparation experts hold college degrees in accounting, and many are also certified public accountants (CPAs) who specialize in all areas of taxation, income analysis, financial statement creation, and other technical business skills. Their main calling card is education, which usually comes with specific training in the tax field. But without sophisticated software systems, no modern-day accountant would survive in the tax prep field. With the advent of internet based businesses, most preparers solicit customers from all over the nation.
Published: November 27, 2022