How to Make Your Small Business Better by Outsourcing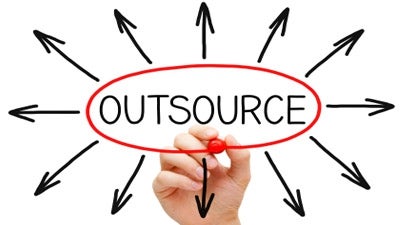 What small business owner has not wished for an extra pair of hands or more hours in the day?
If you're looking for a streamlined approach to making your business
run a bit smoother
, outsourcing may a solution. Many people believe that outsourcing is an option reserved for bigger, more established businesses with more money to spend. The reality is that technology has made outsourcing a great option for even small businesses. Outsourcing can have very positive effects on your business's revenue, and your work-life balance. Here are some tips if you plan on outsourcing.
If you and your current team of employees are struggling to manage the daily tasks and routines of your small business, outsourcing may be a great option. As the CEO of your company,
your time is best spent
on making your business prosper and grow, not handling day-to-day tasks that can be delegated to a contractor. Even startup businesses would do well to hire a virtual assistant or a bookkeeper.
Things that are essential to the core of your business should not be outsourced. For instance, if the internal design team is what makes your business special, design should not be outsourced. Repetitive processes like data entry,
payroll
, and inventory tracking can be outsourced.
Just because you did your research before outsourcing your small business does not mean you shouldn't still make clear exactly what you expect. Don't assume that the provider will focus on your preferences or what is best for your small business. Being clear in the beginning will ensure that the provider does a better job for you.
This article was originally published by Biz2Credit
Published: November 15, 2013
2363 Views