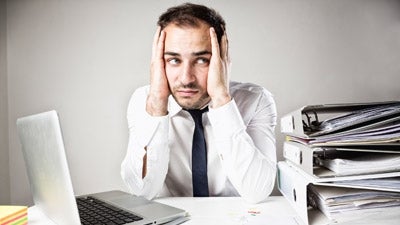 Launching a new business involves a lot of red tape and excessive paperwork. It might be tempting to pass those tasks along to a professional, saving you the burden of dealing with complicated legalese. But that practice will get real expensive real quick!
Fortunately, there truly are some business arenas that you can navigate on your own. Sure, they'll require a bit of online research and help from business vets. But you certainly don't need to pay a business lawyer.
However, there are other avenues that are better ventured upon with assistance. Understanding
when to hire a lawyer
will be a crucial factor in your business's success.
Though the concept of filing legal documents may be daunting, there are definitely some pieces of paper that really aren't that difficult to fill out on your own. The key is understanding which ones you can handle and which ones require legal assistance.
Here are some things you can do for your business without the added expense of an attorney.
Hiring employees and contractors – This may seem like a no-brainer, but there are some people who stress out over minutia so we wanted to set them at ease.
Creating buy-sell agreements – You'll only need these if you're involved in an LLC with multiple owners or if your company is part of a business partnership.
Designing contracts and non-disclosure agreements – Non-disclosure agreements, customer, vendor and partner contracts can be prepared without legal help; there are tons of blogs out there explaining how.
Registering and filing the paperwork required to start a business – The Small Business Association in your area can provide you with step by step directions for applying for licenses, permits and your EIN (employee identification number).
Determining the legal structure for your business – While it might make sense to ask a lawyer about the consequences of your decision, you can create your LLC or partnership on your own.
Getting your trademark after naming your company – Naming your company is a little more challenging than just picking a name; you have to file "doing business as" or "fictitious name" paperwork if you use anything other than your own name. Picking a trademark might be tedious too, but with a little research you can handle that on your own as well.
Once you've accomplished all the things that you can handle alone, it is definitely in your best interest to locate a lawyer to assist you with the stuff that requires special knowledge.
Sure, you could try to do some of this, but chances are you'll make mistakes that could cost you more than time. So,
rather than take the risk
, retain an attorney when trying to get the following things done:
Buying or selling a business – As a rule of thumb, paperwork that involves sales, assets, and lots of fine print is best completed with an attorney.
Litigation – Obviously, you don't want to enter a courtroom thinking you can defend yourself from disgruntled employees or anyone else filing a suit against you.
Filing a patent – You'd be amazed at the legalities this entails, although perhaps that explains all the patent pending labels you see!
Forming a corporation – While you might have been able to establish an LLC on your own, there are significant differences when it comes to forming a corporation; don't try to do that on your own!
When it is time to go looking for a lawyer, make sure you find someone who is a good fit for your company. You'll want to hire a lawyer who is experienced in the areas you seek advice.
You'll also want to make sure the professional really is a professional!
Do some research
with the local Bar Association to make sure the lawyer is in good standings with their organization.
Whether you are a business veteran or a newbie, understanding the value of an attorney and when he's needed is a vital part of making your business ventures successful.
Don't think that the plethora of information available to you online will replace the experience and expertise of an attorney. However, don't pay for unnecessary services either.

Author: Jessica Velasco writes for an attorney in Clearwater, Florida. She recently wrote this article with suggestions on how to locate and hire an attorney based on various reference and referral programs. Anyone who needs to hire a business lawyer should properly research their prospects. When she isn't helping businesses and consumers navigate certain aspects of the law, Jessica can be found playing cars with her sons.
Published: October 29, 2014