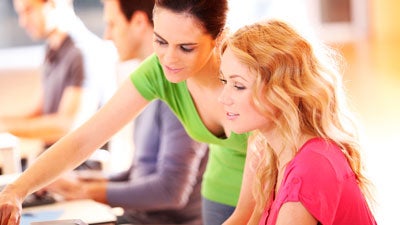 I hated every minute of training, but I said, "Don't quit. Suffer now and live the rest of your life as a champion."
~Muhammad Ali
I know people are going to think I have lost it when I say training is not a cost, but let me explain. In my mind, training is a profit generator not a cost producer.
Unfortunately, many managers have a hard time seeing the value in training and either provide it reluctantly or not at all. If that is your perception of training, you are likely to consider it a cost that is not worth incurring. However, the reality is training is a tool for generating profits, which are crucial to every organization.
One company I am familiar with has never spent one nickel on training. They keep just barely hanging on, and their turnover is staggering. They are not giving their employees the tools they need to keep the firm viable rather than just surviving.
In another example, I was helping a firm that got paid a lot of money to train other people's staff. The CEO, however, refused to invest any money in training his own staff. He was blind to the benefits, and therefore, could not see the value of the cost. Meanwhile, turnover was increasing, as the staff wanted and needed further training.
What these managers were failing to recognize is the world is changing rapidly, and if we are to keep our companies and organizations viable, we must continually train our staff. Sure, this costs money, but the benefits outweigh those costs.
Furthermore, one of the criteria younger staff has is that their employers provide continual training. To keep younger staff, employers must provide regular opportunities for them to increase their knowledge.
Beyond attracting this generation of employees, training also contributes to the bottom line. In fact, several studies have shown the effects of training can be measured in terms of improved ROI and morale.
In one study, 32 frontline managers in a 600-person company were given training, and they found the ROI was an incredible 968%.
As with most things in business, you need to have a plan and a mission for training, plus you need a way to measure its effectiveness. Every training plan should include repetition, as training needs to be repeated in order for it stick.
There is no department or area that does not need training, as every part of every organization is changing at an ever-increasing rate. For example, the janitorial staff needs training on better ways of cleaning and new chemicals that become available. The bottom line is that training should be considered a permanent element of every business and organization.
Now go out and make training a priority in your organization.
You can do this
Published: June 29, 2015
3277 Views