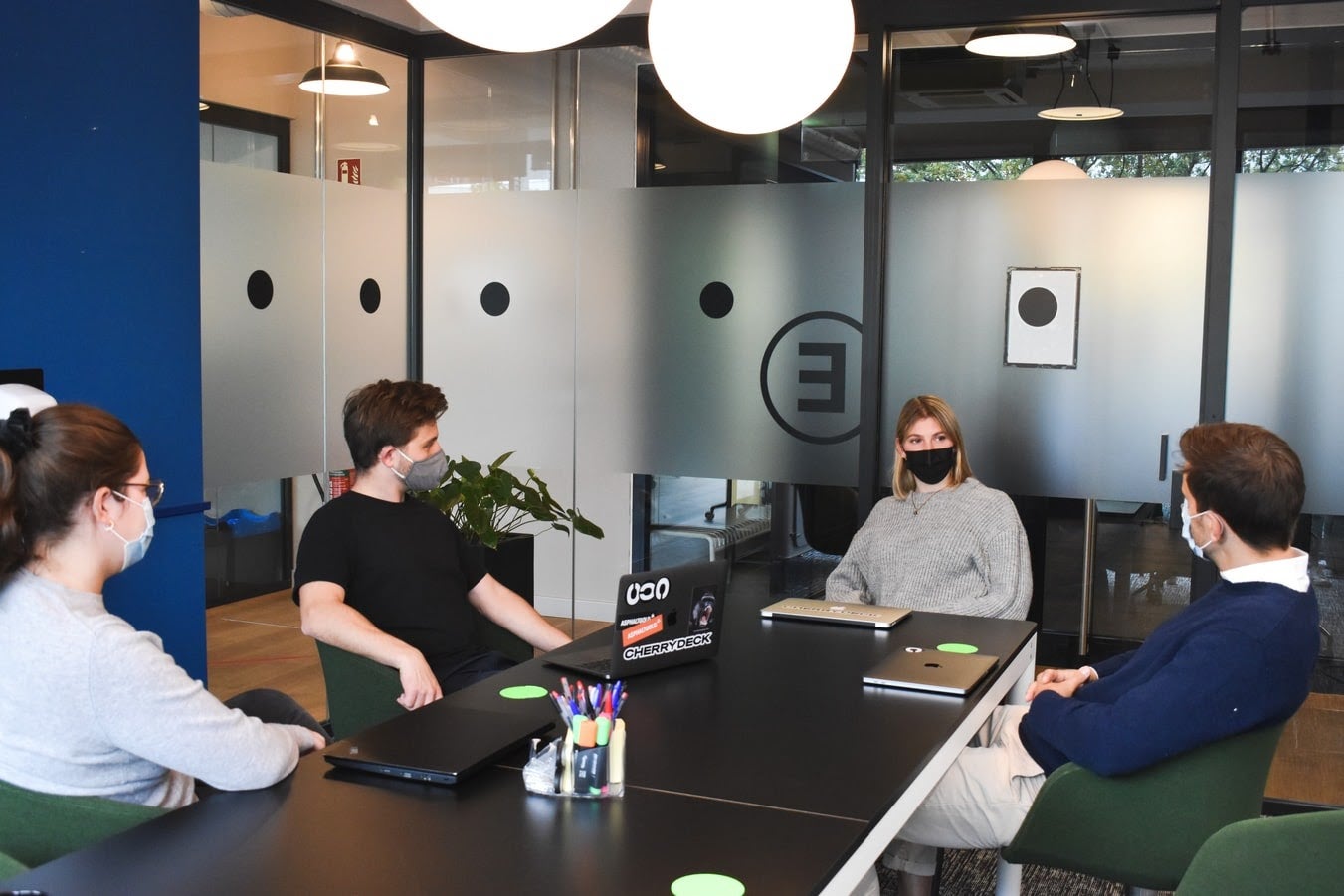 The greatest challenge facing HR departments is the unknown. Every business has had to adapt to a work environment that is constantly changing and being threatened by coronavirus. In doing so, it has been almost impossible to predict future outcomes because navigating a pandemic isn't something that society was prepared to handle.
All of these remote-work or socially-distanced business models have been uncharted territory for HR leaders. How are you supposed to restructure your organization, its hiring processes, and communication channels if you do not know what to expect?
As comfortable as the work-from-home model is starting to become, it won't be a permanent solution either. That is yet another challenge that complicates the lives of HR managers. Fully adapting programs to a remote work setting is only going to net a positive return if companies continue to allow their employees to operate from home.
But not all organizations can afford to have their staff work remotely in perpetuity. With a vaccine on the horizon, HR managers must now think ahead once more to another complex problem: the re-entry of shared workspaces.
The goal of this article is to break down the ways in which private and public institutions can relocate their staff back to a physically shared work environment. With restrictions and guidelines constantly in-flux, HR leaders must do the impossible and safely re-introduce employees to the office.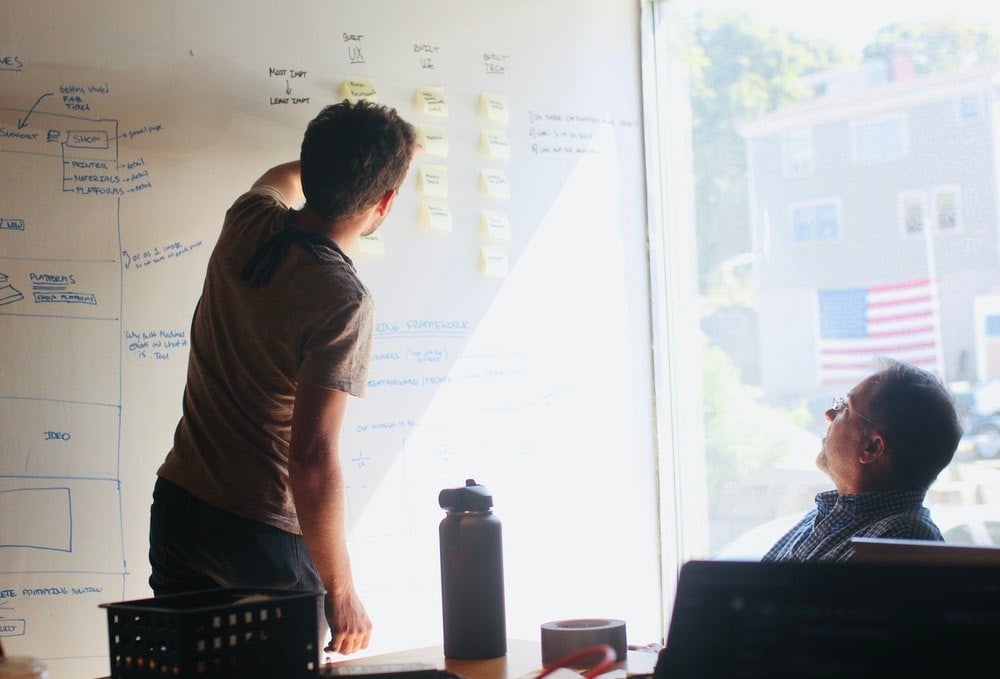 Utilizing Collective Intelligence
In an August 2020 article, Harvard Business Review writer Sue Bingham, referenced the need for collective intelligence to solve complex HR problems. Her definition of a complex problem is a complicated problem that cannot be solved or avoided using existing frameworks and experience. The reason being is that complex problems revolve around the unknown. And if the pandemic has brought about anything, it is certainly the unknown.
If complex problems do indeed plague modern businesses, then how is collective intelligence part of the solution? Collective intelligence refers to the utilization of group problem solving on a company-wide scale. Bingham details the ways in which companies may even choose to flatten corporate hierarchies in order to maximize the number of resources available. In these cases, HR managers have meticulously coordinated collaborative efforts in a manner that isn't inefficient or unproductive.
For example, leveraging diversity will be incredibly pertinent when it comes to reducing groupthink biases. Where collective intelligence truly excels is in its speed and flexibility, especially when solving complex problems like office re-entry.
The worst thing an HR manager can do during the pandemic is to create a rigid set of policies. This is because there is too much variability in government restrictions and case numbers to settle on one specific solution. With the amount of change the world is facing, one fix may become obsolete before it has even been implemented. Using collective intelligence, HR departments should be able to optimize the number of perspectives viewing each problem.
If an organization is looking to transition its employees away from remote work, it is going to need a comprehensive understanding of the obstacles facing members at each and every level. But are there limitations to the effectiveness of collective intelligence?
At a certain point, businesses can only provide so much expertise before they require outside assistance. Most companies, for example, don't have the resources to build effective test and trace programs from the ground up. Whether it is due to technological accessibility or employee availability, developing your own test and trace program may require more insight than what your collective intelligence can provide.
A shoe company, for instance, is not going to be able to leverage much from its employees with regard to implementing government-imposed safety measures. This is why many businesses are now leaning on their public health departments to support their office re-entry.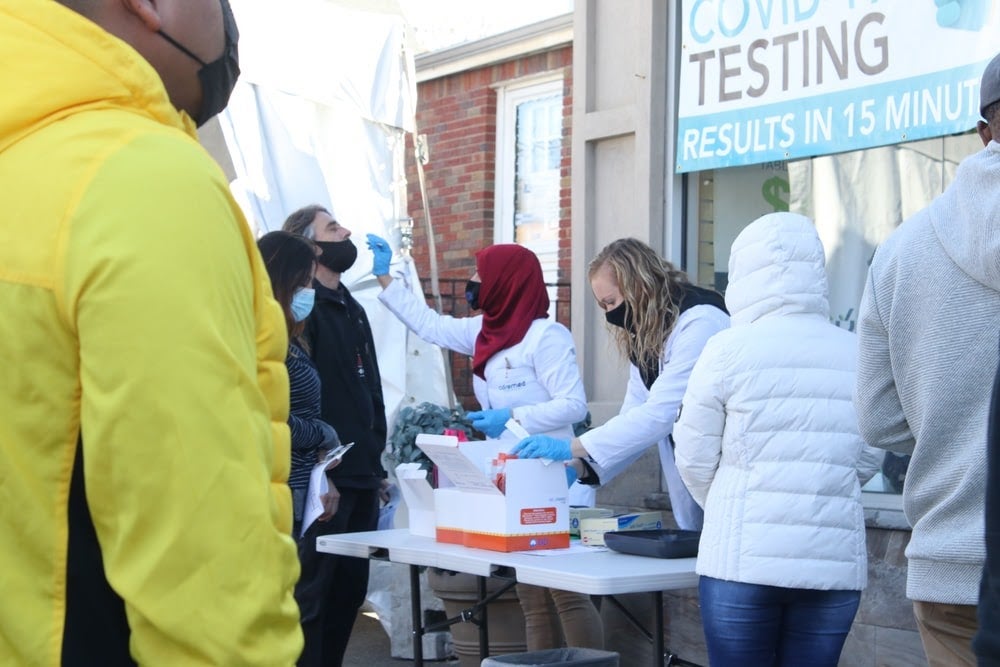 Why Test and Trace?
The United States' Centre for Disease Control (CDC) has emphasized the importance of businesses partnering with their government's health department in order to maximize employee and consumer safety. This type of partnership is integral for organizations looking to reopen their facilities or shared workspaces because of the risk of exposure.
As many sports leagues have demonstrated, managing COVID-19 infections is extremely difficult. To minimize the risks to company personnel, organizations will have to implement strict and reliable safety measures at all levels of business. The efficacy of these programs depends almost exclusively on the use of national health resources. But why?
To reduce viral exposure to an absolute minimum, corporations must implement symptom screening, testing, and contact tracing. The only way to ensure that the quality of these programs is maintained is by following health and safety guidelines established by your local government and health officials.
This is where the partnership between HR and public health departments can be best utilized. Learning which guidelines to follow means organizations can then develop the right solutions to implement them. Testing and tracing is one such solution. 
As effective as these programs are, establishing a test and trace program for office re-entry is no easy feat. These strategies require a significant amount of resources and infrastructure that businesses may not be equipped to handle with their given resources.
For example, as COVID-19 cases continue to rise, social distancing must still be enforced. That means that companies have to integrate test and trace solutions that are remotely accessible. How is a mid-level company supposed to have the technological infrastructure and health knowledge to support such an initiative? That is why knowing what to do is only half the battle when it comes to workplace re-entry. As resourceful as public health officials may be, they cannot implement these protocols themselves. 
Once again, another block has been removed from the increasingly unstable tower that is employee safety. Fortunately, there are other third-party businesses that have answered the call to arms.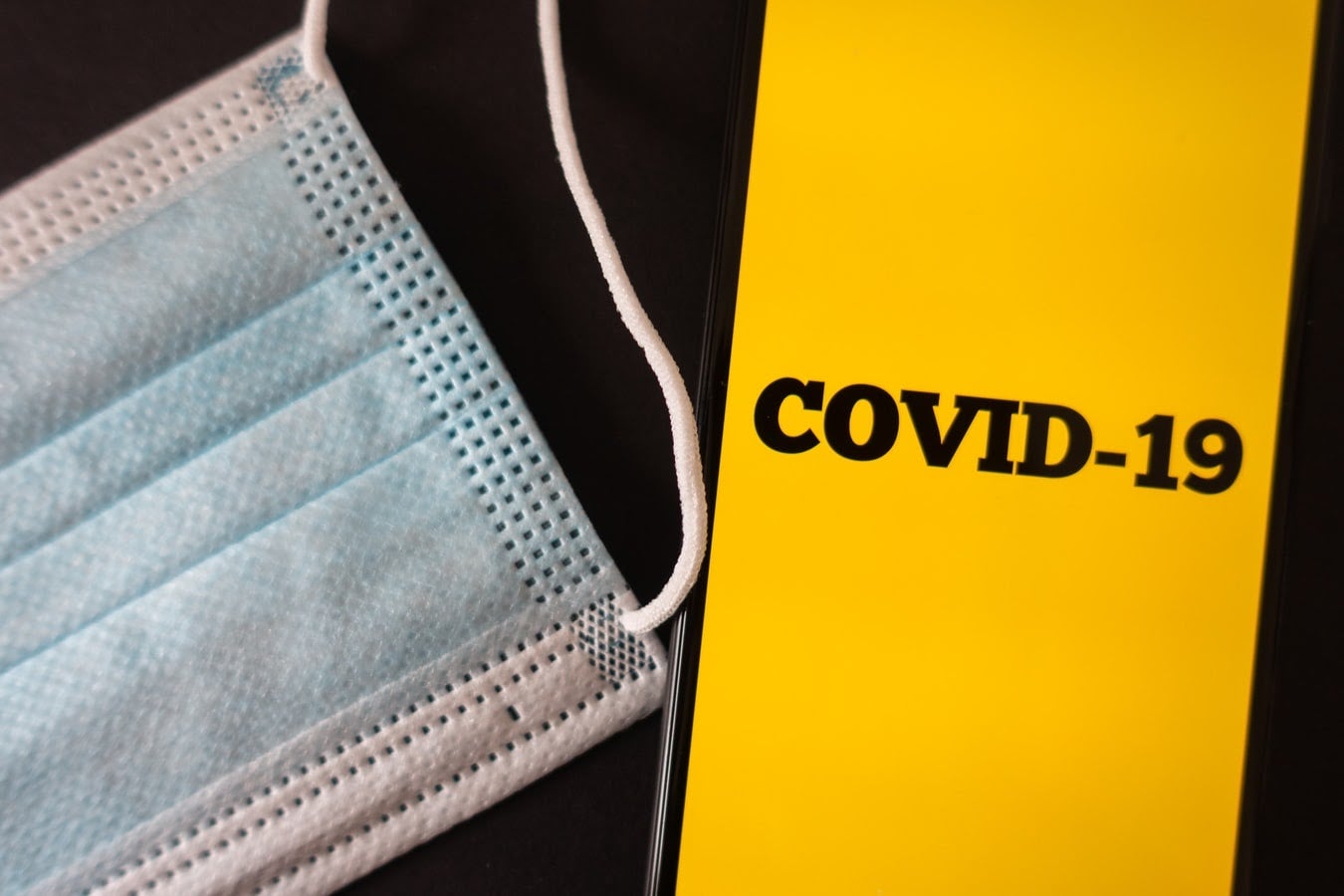 Introducing Test and Trace Applications
Health tracking is not a new concept for human resources. Some of the wellness programs HR managers used prior to COVID surveyed their employees about how much they exercised and whether or not they smoked. Illness management, on the other hand, has existed much longer than these types of wellness initiatives. But that is nothing compared to the scale of coronavirus.
With the requirements of contact tracing and symptom screening, HR managers are being asked to deliver more health management services than ever before. For this reason, many companies have leveraged B2B test and trace apps to remotely monitor their employees' COVID status. 
As competent and adaptive as HR teams have been, there is an undeniable gap between testing and tracing expectations and company resources. COVID PreCheck is one of the latest test and trace apps trying to fill this gap and empower its clients. The infrastructure provided by these B2B health apps allows employees to securely fill out symptom questionnaires without their results becoming public. Balancing privacy and efficacy has been one of the biggest challenges facing these applications. Fortunately, COVID PreCheck and others have found ways around these obstacles. 
One of the most impressive features to come out of these third-party applications is the digital health passport. Different brands have offered different names, but the product intention is consistent. The goal of a digital health passport is to be able to accurately display your active COVID-19 status. A passport like this is the easiest way for employers to safely re-introduce their staff into safe environments. In a way, a digital health passport is like an extension of an office key. The only way to get in is if your status is clear.
Many of the test and trace apps have also used a physician portal to legitimize their health status. Incorporating health officials into the test and trace process is an excellent way to help employees navigate through the COVID conundrum. . Afterall, no one will use a test and trace app they do not trust.
If an employee ends up testing positive for COVID-19 or displaying a convincing amount of symptoms, their passport status will be changed. The only way to change your status back to non-contagious is by physician approval. Filtering status changes through healthcare professionals help enforce the necessary strictness of COVID guidelines.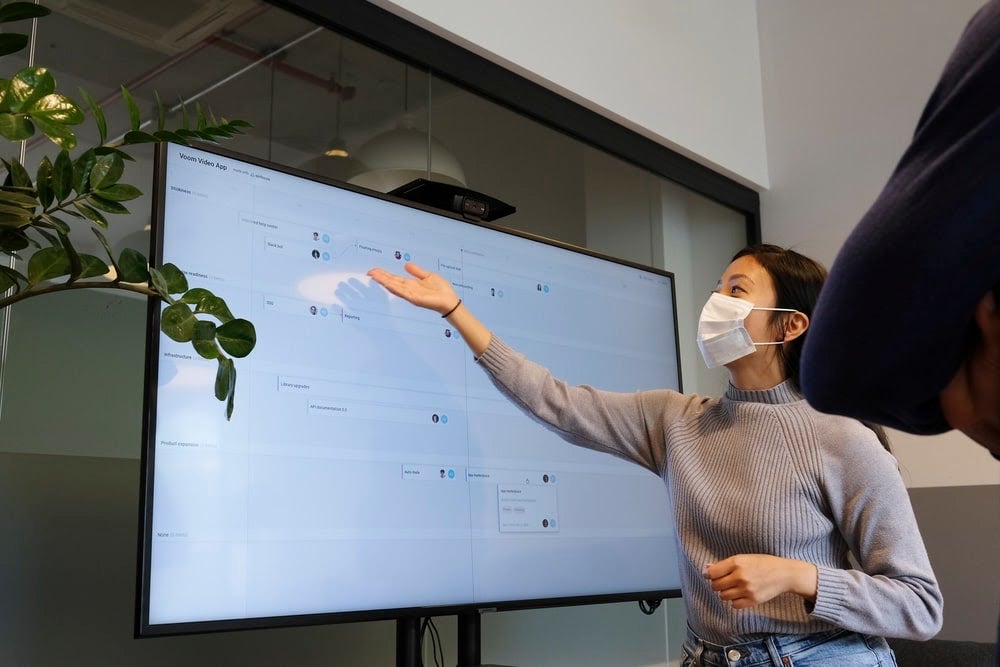 Working From Work
Clearly, there are still a lot of questions when it comes to safe office re-entry. The types of programs an HR team may choose to implement are incredibly vast. This is made more difficult by the complexity of the pandemic and its restrictions. Safely transitioning a company from a remote space to a shared space is a feat that requires a lot of collaboration and a lot of resources.
No one plan is going to work. And any combination of tools you use will have to be flexible to account for the constantly evolving health landscape. But as difficult as this migration may be, there are solutions.
Through collective intelligence, healthcare partnerships, and third-party test and trace programs, organizations should have the tools to slowly re-integrate in-person interactions. Socially distanced solutions are going to be optimal when it comes to anything health related. If HR leaders take precautions, ask questions, and communicate across all channels, there is not anything they cannot do.