One of the key business world takeaways from the COVID-19 pandemic was a greater need for high-quality and effective HR due, at least partially, to changes in employment legislation.
Kelly Kubicek, CEO of Fulcrum HR Consulting, saw firsthand that businesses had to be more agile and flexible in recruiting new staff, such as interviewing applicants via video calls.
Interestingly, many of these changes stuck post-pandemic, with professionals realizing there were easier, better, and more effective ways of completing certain hiring-related tasks.
This 'new normal' also revealed the need to adapt and find new ways of collaborating. Working from home remains extremely popular, but the numbers prove that in-person engagement is still important. Today, it's up to organizations to determine how often staff presence is necessary for maximum productivity.
"We saw a huge incline in the need to control costs while retaining resources. But the biggest thing we saw for clients — and ourselves — was the need to be adaptable in a way we hadn't been before. I'm talking about things like hybrid work models and remote work. Of course, these needs vary in different industries and with specific organizational cultures," she said.
As leaders in human resources, Fulcrum HR Consulting has knowledge and experience gained by working with organizations across the spectrum to transition to hybrid workforces in ways that equally serve businesses and employees.
Below, Kubicek shares the post-pandemic initiatives she has put into place in her own office to recruit better and keep new hires (as well as your core team members) happy.
Passive Recruiting
If you aren't familiar with the term, passive candidates are happy and secure in their jobs. They are usually hard to lure away from their existing roles. After all, who wants to risk a fulfilling and well-rewarded job if they don't need to?
Passive candidates aren't easy to recruit; they don't want to talk to recruiters or sacrifice vacation days to interview with other firms. Because they are busy with full-time roles already, they also have less time to devote to the hiring process than someone actively looking for a new job. They might request that interviews happen outside of office hours, start dates that align with the notice they want to give current employers, and time off for already-planned vacations.
You might be asking yourself, 'Well, why bother with people that don't want to be hired?' The obvious answer is that they are successful at their jobs and pretty loyal as well.
However, post-pandemic data reveals a stark increase in the number of workers thinking about quitting — but who have not yet begun actively looking for new jobs. According to research from CNBC, there are more passive job seekers out there than the market suggests, with numbers as high as one in four.
"Data tells us that 80% of recruiting happened last quarter on LinkedIn and TikTok. So we have adapted and increased our clients' presence on these platforms. We are on TikTok creating videos for our clients to attract people who might not be in a common employment environment, like Indeed or even Linkedin," explained Kubicek.
In passive recruiting, it's important to learn all you can about your target candidate before you approach them on social media or send an introduction email. Understanding their experience, work history, and professional qualifications is vital.
Even looking at which influencers they follow, which books they've 'liked,' and what articles they read and interact with helps recruiters build the complete picture necessary to make a substantial connection and decide whether the candidate is a good cultural fit for you or your client.
Suppose you have approached a passive candidate, and they declare they are not interested. By building rapport and adding them to your network on Linkedin, Instagram, or TikTok, you have a connection in place. And when they eventually decide they are ready for a new challenge, they are more likely to remember you and reconnect.
Common Goals
On her internal team, anybody can choose to work remotely after their first 30 days. Kubicek has a team that works remotely as long as they're available during their business hours, and their only responsibility is to show up to their team meeting once a month. She invests time and money into flying people in to do that.
"The face-to-face time is very important, not only for me but for my team. We must have that connection and full communication you can only get in real-life meetings. Working in the same environment also builds team spirit and the idea that you are working together towards a common goal."
New Engagement
Take the time to focus on team engagement in ways your staff hasn't seen before. At Fulcrum HR Consulting, they run virtual coffee events or even virtual cocktail hours if they're off the clock.
"We just try to find new and fun ways to adapt from how we used to operate. And with virtual coffee mornings, we can continue even against the background of a pandemic lockdown, which establishes a sense of consistency and continuity and maintains strong engagement no matter the circumstances — which is essential to the health and success of any organization."
With advice like this from Kubicek, all companies can up their recruiting game and create a happy, productive, and complete team.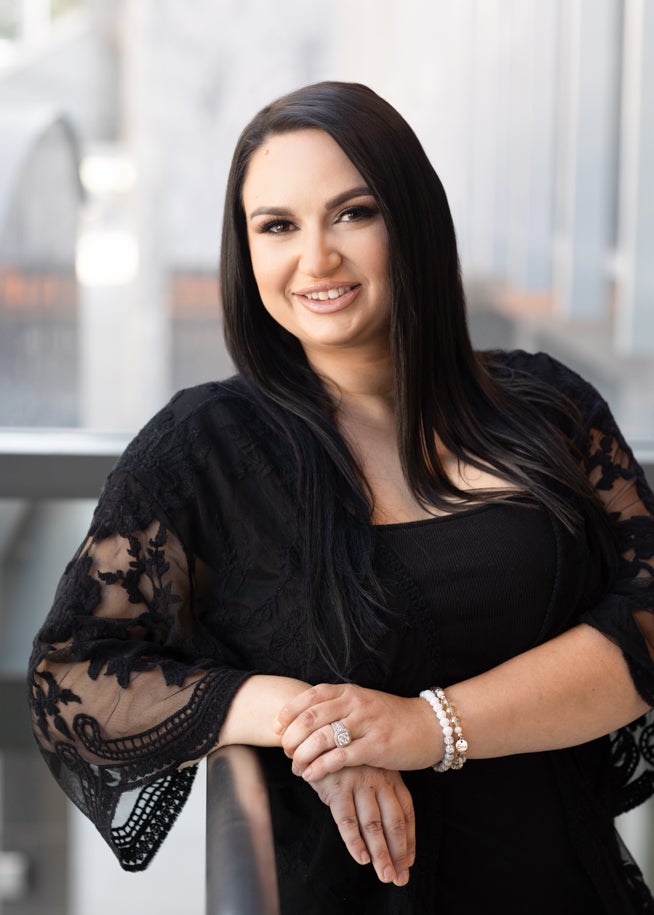 About Kelly Kubicek: Kelly Kubicek, CEO of Fulcrum HR Consulting, is on a mission to make HR more transparent. Fulcrum HR Consulting boasts vast HR experience, including accomplishments such as consolidating the entirety of over 9000 Nebraska state employees in one system in under 12 months and extensive work in Human Capital efforts. To discover how to uplevel your HR Process visit www.fulcrumhrconsulting.com