How do you choose the best HR software for your business? In many cases, management doesn't pay much attention to the use of online tools. The old-fashioned option is to invest in human resources, but not in software development or implementation. However, the practice shows a different tendency. 
When you cover the work of many people, there has to be a good management system for running the processes properly. In this case, the company will only win from the choices and results achieved. However, when there's no HR software, employees can suffer from inadequate management and lack of organization. 
How does the company HR software work? Is it necessary to use HR software development services on a daily basis? Read on to learn more and visit jatapp to know how the use of HRIS systems can help your business see new paths for development. 
What's HRIS and how to use it within a company's strategy
What's HRIS? You can decipher it as a Human Resource Information System. This is a common term for HR managers and those people involved in managing others. This is a part of the huge HRM system where lots of subsections are involved. If you are into effective and prosperous management, you should check how the HRIS systems work and what benefits they can bring to everyone. 
In a nutshell, the best HR software can help store information about the employees for many purposes. First of all, it is a valuable tool for the hiring process. All tasks related to the hiring process are easier when you have the data properly structured and stored in one place. 
What else can be done with the help of the HRIS system? There are many other processes that a company can have during different cycles of work. You can see how the firing process becomes easily managed with the use of the HRIS tool. It's a common thought of many that the firing process is simple and smooth. But without a proper approach, there could be failures and inconveniences for both parties. 
However, there are also other processes that require a professional approach and might be of the best use for people in the HR industry. Human resource management doesn't end with the hiring or onboarding process. There's also an administration that plays a huge role and can't be done intuitively. As an expert, you should know what data can be used and where to track the changes. 
Benefits to use software for human resources management
Are there any benefits that will help you understand if the use of the software is a good option for you? If you want to benefit from the employee organization. you should check out the perks of using HRIS systems. There are plenty of them both for small and big businesses. 
With a properly settled HRIS system, you will find everything properly organized within your company's system. Without nicely structured data, you won't be able to track what changed or have to be fixed regarding the employees you work with. However, with the small business HR services, you can know every detail. 

The implementation of the services will make the work of the HR managers more effective. Can you imagine no more spreadsheets or other lists where the information is stored? There are more effective methods that you can use for your business. 

It's a cost-effective option for the business. Nevertheless, at first, it sounds weird because you have to invest in a tool and teach the managers to work with it. But the HR services for small businesses pay off fast, saving money on improper candidates or wasted time. 
Do you want to take benefits and enjoy the best hiring or firing process? You should find working HR software programs for prominent results in the workspace. 
Top 5 HRIS systems for immaculate HR teamwork
There are lots of tools advertised online. But you should choose the one to help you with your request. How do you find a small business HR solution? In the following list, you will find the list of top-used platforms for HRIS in the industry. 
BambooHR comes first. This is one of the most famous tools for management employees and all the information relates to human resources. Second of all, it has a simple interface and doesn't require much technical expertise. 

Namely is the second tool that will make your HR processes go faster. You will make fewer mistakes and understand how to run the routine without money or time wasted. 

GoCo will make your experience smoother and help find what's best for the company. HRs have to consider different requirements and aspects when dealing with people, especially newcomers. For this reason, you might need help from a highly digitized and well-built system for human resources management. 
This is the HRis systems list that includes the top 3 most effective and used tools for experts in the field of HR. You can also use them if you feel the need to settle the order and make the hiring or firing processes easier. 
How to choose the best HRIS system?
If you wonder where to find the answer to this question, you should first take a look at your industry and the client pool you work with. There are many answers hidden in your business management. There's nothing to be afraid of about implementing a new tool. But if you do it, the whole working process can become smoother and faster. 
Make sure to take a look at the pieces of advice given in the article and check out the list of software examples. These are the tips that can make your business grow and lose less money on useless processes.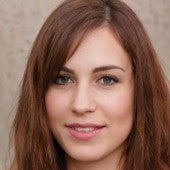 Author: Aston Rhodes is an experienced content creator and marketing expert from JatApp.com She has been helping authors improve their blogs for over 5 years and turn this hobby into a business. She enjoys sharing her experiences with a like-minded audience and writes about software development, digital marketing, business, career, and more.