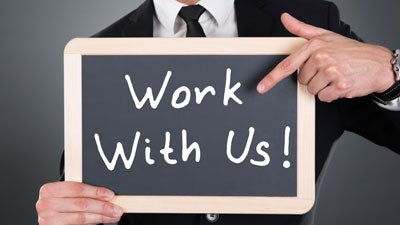 Successful companies populate their teams with A-players. To do otherwise is a disservice to the company and its stakeholders. Unfortunately, most A-players aren't actively seeking new employment. They are probably well compensated and content in their current positions—which is why it's difficult to find them. The role of the CEO is to effectively lure A-players into the organization.
Create and nurture a culture that attracts top talent.
Respect, autonomy, recognition, and appreciation are the four keywords for a welcoming and attractive culture. A-players are drawn to companies that allow them to stretch, develop, and hone their skills. This kind of culture not only attracts top talent, but it also helps retain the current A-players on the squad. If you place an A-player in an environment that's non-conducive to self-development, they'll leave and search for a company that is. A-players can go wherever they want, and they know it!
Use your current employees to find top talent.
If the A-players on your team enjoy working for you, they will be your biggest brand advocates and entice their friends to come work for you as well. There's an old saying that goes A-players hire A-players, and B-players hire C-players. A-players are interested in being surrounded by people who challenge and intellectually stimulate them, while B-players are more concerned about status and where they stand in the company. Based on this assessment, B-players naturally attract lower grades of candidates.
Have a compelling candidate marketing message.
You need a persuasive marketing statement that properly reflects your company culture. Traditional and mundane job descriptions outlining minimum requirements will lure B and C-players. For example, recruiting a Chief Technology Officer (CTO) isn't as compelling as casting a net for a Chief Innovation Officer, or even a Mad Scientist. Create titles and descriptions that excite and snatch the attention of A-players. If you advertize with the minimum qualifications, you will attract the minimum player.
Approach candidates as if they were customers.
Treat prospective employees as if they are customers because they are equally important to your success. Consider the way you approach prospects for your services and products. How do you treat them, talk to them, and sell to them? What are the things that you do to get their business? That's how you should approach top talent. After all, you are also selling them on your company.
Years ago I once walked out of a job interview because of how poorly I was treated. I was punctual for my interview but sat in the reception area reading magazines and clock-watching for thirty minutes waiting for the hiring manager to arrive. The guy finally walks in, ushers me into his office, barely greets me, lets out a grunt, and retrieves my resume to read for the first time as I'm sitting at the desk. He even took two calls while I was there.
After several inane questions I finally stood up, told him I wouldn't be a great fit for the company and walked out. Even if I were offered the job, there's no way I'd take the offer based on my perception of the interview experience.
Bottom line is if you want to hire A-players in your organization, you need to cultivate an A-player culture. Treat prospective A-player employees as if you were courting your best client prospect.
Published: April 24, 2015
3821 Views