The efficiency with which your business operates is something you and your team can work on. And you certainly should if you want to improve productivity, boost positive outcomes and save you money at the same time. We're going to talk today about some of the changes you can make to your business in order to operate it in a truly efficient manner.
Implement Task Management Software
Task management software is something that almost every business can and should be benefiting from. There are so many great advantages that come with using the right software package. You can track the progress of projects better, make it easier for team members to collaborate together and make remote working much smoother for everyone.
Single-Task, Don't Multitask
If you want to save time and become more productive, you need to make sure that you're always focusing on one task at a time. This is known as single-task as opposed to multitasking. Multitasking is a thing of the past, or at least it should be. If you're multitasking, you're spending too much time doing lots of things badly, rather than focusing on doing one thing well.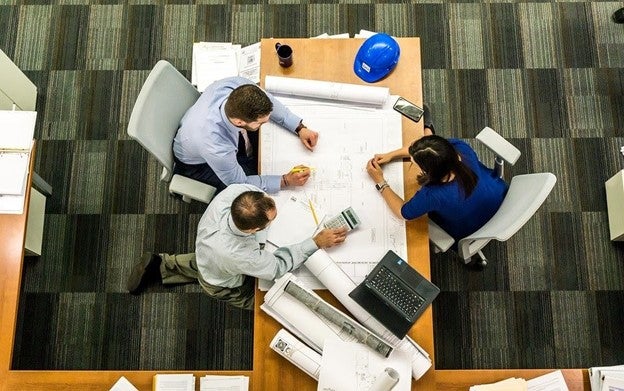 Image Source – CC0 License
Automate as Many Processes as Possible
By automating as many of your business's processes as possible, you can make sure that you're not wasting time on relatively small and minor tasks when you could instead be focusing on more important and impactful things. Everything from email marketing to sending customers their invoices can be automated these days, as well as a whole lot more. And it helps to free up so much of your time, and the time of your team members.
Work on Improving the Efficiency of Vital Machinery and Tech
If it's been a long time since you took the time to upgrade your most vital technology and machinery, this is something you should think about doing. If your tech is out of date and not able to perform in line with modern expectations, your business is going to suffer. Whether that means improving green tech with regenerative thermal oxidizers or solar panels, or simply upgrading our computer systems is entirely up to you.
Limit Needless Interruptions
Finally, you should try to make sure you're doing everything within your power to limit the number of interruptions that are taking place within your workplace each day. The last thing you need is for people to be interrupting your work or to have pointless meetings taking up everyone's time and taking them away from the work that really matters to the growth and progress of the business going forward. Keep things focused and on track.
Be sure to make the most of the ideas above if you want to run your business more efficiently. Each of the ideas we've discussed here will help you to get a step closer to running your business in the way that you see as most optimal. The sooner you start making these changes, the greater the benefits will be.