Businesses are in a rat race to get back on track. The world is in a deep recession, but fear not, the fundamentals are not damaged. The only issue you have now is picking up where you left off.
Chain supplies are the number one area, where every single business in the world, will be focusing. China has been a mass exporter of cheap products, made for very little, sold for a good profit, and keeping startups going. Unfortunately, major companies are having doubts about their futures in China. It's become a nation that isn't truthful to the rest of the world and supply chains are now suffering.
Due to the lockdown, China hasn't been able to export and now, businesses are having to rethink their policies of having supply chains thousands of miles away. What can you do to reconnect or redesign your own?
Searching closer to home
Supply chains from China will come under threat in the next 6 months. Due to the circumstances regarding the CCP's response to the virus and how it didn't do much to warn the rest of the world, you cannot trust the geopolitical situation to go back to where it was before the pandemic. That means looking closer to home, for your raw materials, production contracts, and other procurement needs.
How do you begin?
Start off by contacting a domestic raw material purchasing firm. They will buy materials on your behalf using their contacts within the industry. See them as a contractual wholesaler, which is embedded within the industries you work in, knows what is good and what isn't, follows the best practices, and can get you your materials in record time.
Speak with industry experts, at conferences and webinars. Webinars have become very popular, allowing events that would otherwise take place in the real world, to take place online in conference call software.
Hire a procurement manager, who will have a network they can delve into to buy the products, materials, and other things such as software. You don't have to hire them permanently, as freelance procurement managers are flooding into the market.
Establish contact
Once you have found a domestic or regional supplier, you need to make contact. The procurement manager or purchasing firm can work on your behalf in this endeavor. Keep it short and sweet, and get your fundamentals in order before you escalate the conversation.
Are they able to meet your standards?
Are they able to meet your quantity needs?
Are they able to meet your scheduling needs, i.e. you need x amount per week or month?
Are they able to be flexible and give you what you want if you should change the parameters as your situation changes?
Are they able to keep up with demand, i.e. have they considered any bumps in the road that would limit their capacity to fulfill your needs?
If they can satisfy you with the answers to these questions, next you can move onto the second stage of contact. Again you can do the contacting yourself or via your managers and B2B relationships within the industry.
Set up a meeting, either online or in-person to talk further. Bring your sales and R&D team with you to talk more detail about your needs. You can get into detail such as risk management, safety barriers, and logistics i.e. how they will transport the supplies to your business.
Make a purchase to show you're serious
More than likely you're not the only company there to do business. Supply chains will be changing all over the world and it may be, first come first serve, in certain circumstances. So, using your specialty credit card like a Visa business card you can make a test purchase of any raw materials, products, or software to show that you are serious about working with the client. This card allows you to make purchases across borders.
This is a technology that will be used by many businesses in the near future. It makes the current exchange of currencies during business transactions a thing of the past. All you need to do is set the currencies you're trading in, online, and when you make a purchase, it will do the exchanging or converting for you.
You can make multiple purchases and never lose track of what you bought and where. The online statement shows you the entire history of your purchases and in what currencies. Imagine having one card to do all your business purchasing with, and you will have the AirWallex concept firmly stamping in your mind. It is for the lack of another expression, a future that is very likely to occur within the next few years.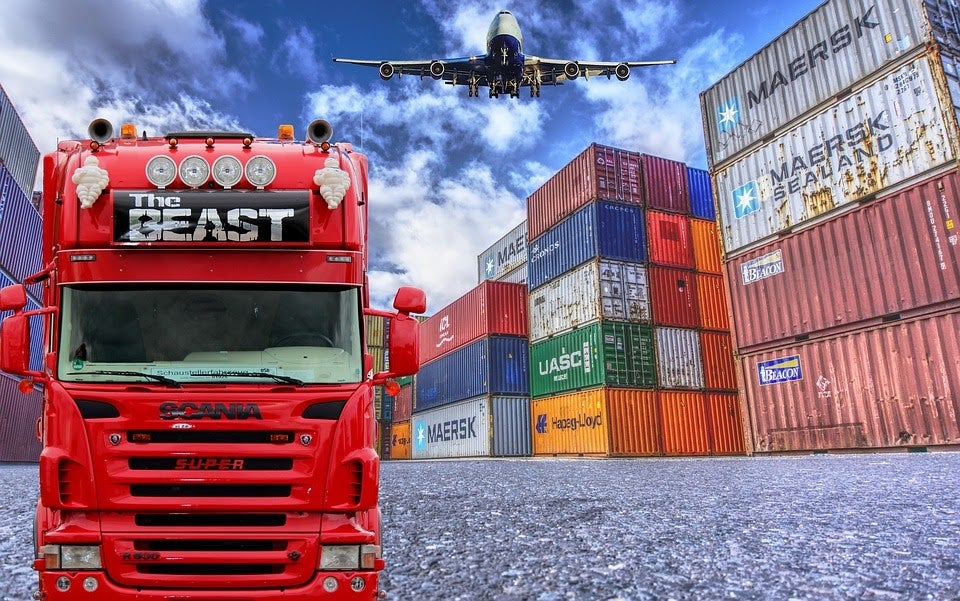 Pixabay
Marketing your change
Consumers are very concerned about supply chains. They are not stupid, they know that certain nations such as China have flipped their lives upside down. It's never a good idea to stir up tension, but you can show your customers that you are supporting local businesses and changing the way you view the supply chain world.
Marketing your newfound loyalty to the local business needs to be done in every way. SEO content should identify your change, making an announcement about your new partnerships, using social media to spread the news and even, doing interviews with the media to show how you have gotten a new supply chain contract is highly recommended. This signifies that in this time of recession, you are supporting a local business and creating jobs by proxy.
This will go down well with your customers but also, with the government. Working with the government, you can become part of a huge marketing campaign to hire and work with local companies in this endeavor.
Now is the time to look closer at home and begin to bring your supply chains home. Support local businesses and strengthen ties with your own domestic region. This is a slow process but now, is the time to make this major change. The world will not be using China for the majority of its production anymore. Time to jump ahead of the curve!