Improve customer experience, increase loyalty to your brand, and enjoy more successful touchpoints when you follow these guidelines on how to maximize every interaction you have with your customers.
Analyze Your Methods
Your company probably already uses a handful of different methods for reaching your customers, and each method probably varies in success. The first step in maximizing touchpoints is to take a close look and analyze what is and isn't working. For example, do different methods work for different types of customers? Are your customers even aware of all the products and services you offer?
Once you know these answers, you can maximize customer engagement with each of the following methods:
Customer Service: Whether it's in a store or over the phone, the most important thing you can do to guarantee customer loyalty is offer outstanding customer service. Train your employees to care about the customer's needs and concerns, then enable them to do what it takes to make the customer happy.
Online Review Sites: A happy customer may write a positive review for your business, and an unhappy customer may write a negative review. Either way, your customer reviews will be read by thousands of potential customers. Always reply to reviews in a courteous manner, acknowledge the compliments or concerns, and then follow-up directly. Doing this will tell them they are valued and important to your business.
Content Marketing: When you publish valuable and compelling content online via educational articles and blog posts, it will be easier for your customers to find you when they are shopping for products or services. The customer wants to be in control, loves helpful info, and doesn't want to feel compelled to buy. Educating in a non-confrontational way will help them feel more at ease and eager to learn more.
Email: A great way to keep your brand in front of your customer is through an email campaign. Some ideas for maximizing this particular touchpoint is to offer exclusive content, make an announcement, say thanks, give value, and most importantly, make your customers happy to see emails from you.
Direct Mail: One effective way to ensure customers see your message is to send them direct mail. When coupled with any of the above strategies, it can be even more successful. Keep your message simple, creative, and fun. Make opening the mailbox an enjoyable experience.
No matter which touchpoints you choose to use, be sure you have a well-rounded strategy for reaching every one of your current and potential customers.
Personalize and Customize
The modern consumer expects and desires businesses to personally know them and their needs. They desire personalization and customization of everything. But first, you need to do your homework!
How do you start? Study the demographics you serve, conduct interviews or surveys, ask what their likes and dislikes are, find common ground, and definitely get your customer's name right!
Once you've gotten to know your customer, customize each touchpoint to meet or exceed the expectation. You can do this by offering a solution to their problem, writing how-to articles, giving free product samples, having lenient return policies, or anything else that will make your company stand out.
The following are a few more suggestions for increasing loyalty at customer touchpoints:
Keep all of your communications upbeat and positive.
Donate to a charity or sponsor a local event.
Utilize videos on your webpage and on social media.
Show credibility by listing any noteworthy awards or certifications.
By giving customers awareness and confidence in your company, they'll be sure to turn to you when they are ready to purchase a product or service.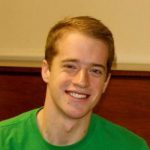 Author: Garret Crosby is a freelance writer for multiple online publications. He has recently worked with ROI Call Center Solutions. Garret is committed to learning about innovative methods that will help people to progress in their careers and grow their businesses. When he is not busy writing, Garret loves to be outdoors, and he loves to be with friends.