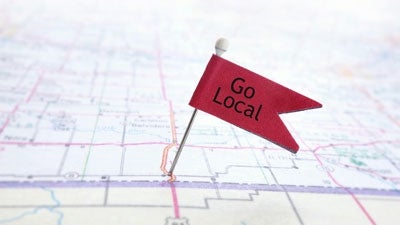 Let me toss an idea out to you: Business practices follow marketing practices.
Illustrating this concept with an example will clarify what I mean: For some time now, marketing has been getting more and more targeted. "Hyper-local" marketing today is quite common, consequently hyper-local business practices need to follow suit.
We are seeing this played out with a variety of experiments and startups in product delivery. The peer-to-peer transportation services are branching out to deliver products—food orders, for example. Similarly, not a week goes by that I don't read how Amazon.com or another retailer is experimenting with deliveries by drone or home grocery deliveries.
Sprint is doing something along these lines in some of its markets. When one of their customers is eligible for a phone upgrade, they get an email or text message inviting them to make the move. This is hyper-local marketing. The twist is that when customers opt-in to the upgrade, a technician will personally deliver their new phones—a hyper-local business practice.
Let me take a step back for a moment. One path to business success is the ability to quickly recognize trends. I'm pointing out a trend in sales and service that your business might be able to capitalize on. If you are a small local business, you probably have the ability to meet the needs of a customer who's right around the corner better than your large national competitor.
It's time to do some brainstorming. Can you service your customers in their location? Can you take advantage of Uber, a traditional local cab company, or maybe even a neighboring business to make speedy deliveries? If your dry cleaning shop is near a pizza delivery service, why not work out a deal that benefits both businesses? (Just be careful with the pizza sauce!)
Being able to have personal contact with a customer is extraordinarily valuable, if you're ready to recognize and take advantage of the opportunities. For example, it wasn't too many years ago that having a FAQ webpage was seen as an excellent tool for customer service. However, can a page of static FAQs ever sense that the customer has bought the wrong product, or needs an add-on? Or will your customers ever develop a personal appreciation for a FAQ webpage?
We fight desperately to get customers through our doors, but we often see achieving that goal as having knocked in the game-winning run in the bottom of the ninth inning. In reality, it's still the top of the first, even once a sale has been made.
If you can find ways to work with your customers "where they are," it opens up beautiful opportunities for you to increase the depth of your relationship with them and separate yourself from your competitors. That translates to a very long customer lifecycle, significantly adding to your long-term profitability.
Published: June 9, 2015
2287 Views