Do You Appreciate Your Customers? Do You Show It?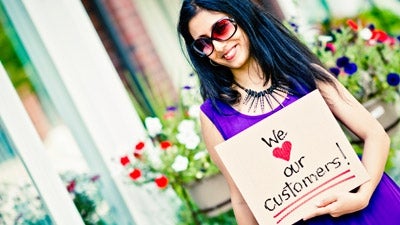 Customer recognition. Customer appreciation. Call it what you will—just do it!
"Customers who feel appreciated and valued tend to stick around, increase their purchasing, and recommend your small business to others. As long as your company continues to provide exceptional service and products at acceptable prices, they won't have a reason to change suppliers."
Aside from your employees demonstrating verbal appreciation to customers after each transaction, occasionally add the element of surprise to truly wow them. Here are five no/low-cost ideas:
Give out a small gift or promotional product after completed transactions.
Give out discount coupons for future purchases.
For customers who make larger purchases, give out gift cards for movies, restaurants, or other products and services. Alternatively, give them bank gift cards so they can use these for whatever they want.
Make a charitable donation that honors them. Many charities will send an acknowledgment for your gift. (Appropriate for B2B)
Showcase a customer in your business newsletter or on the website.
Develop a customer appreciation strategy that is realistic for your company size and budget. Ensure you assign the tactics in your plan, so one person isn't responsible for overlooking everything. This is a great way to engage and empower your employees.
Got any more ideas?
Published: November 4, 2014
1768 Views