Decrease Churn by Improving Your Customer Retention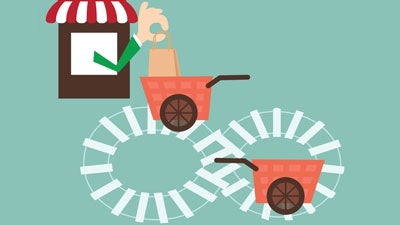 According to
Bain & Company
, keeping an existing customer is six to seven times cheaper than acquiring a new one. Getting new customers takes time, effort, and most importantly, money. Moreover, existing customers are far more likely to buy from you because they are familiar with your services and they've bought from you in the past. It takes take time and finesse to build trust with prospects. That's why it's important to do everything you can to decrease churn by retaining your current customers. After all, in inbound marketing, repeat customers and brand evangelists are critical to maintaining a healthy sales cycle and the ability to generate new leads.
One way of proving your worth to current customers is by creating content that reflects expertise in your business. While great content serves to attract new visitors and convert them to leads and customers, it also serves to effectively retain existing customers. So the next time you're writing a blog, remember that you're also writing for existing customers who may end up offering you their business again if something you write resonates well with them. When developing your content marketing strategy, strive for an approach that strikes a balance between creating content that seeks to educate existing customers while continuing to inform new leads.
When your customers reach out to you via social media with their feedback, it's important to respond to them in a genuine way. Half-hearted or generic responses won't help with customer retention. The way you handle social media feedback and engage with your customers has a big impact on customer retention. Failing to immediately acknowledge customer feedback can send the wrong message that you don't care about their opinions. To avoid this, make sure to appoint one or more members of your team to regularly monitor social media engagement. This allows you to nimbly address customer issues, which shows your responsiveness and eliminates the chance these issues could turn into something worse down the line.
In addition to social media feedback, you can send a brief survey to your customers to gather more specific feedback about what they've liked or haven't liked about your service. To entice them to complete the survey, you can even throw in an offer, like a chance to win a free gift card. While social media feedback is effective, creating a survey allows you to ask more specific questions of your customers in order to hone in more on the things you really want to know. Survey feedback helps you understand what you aren't doing right, what you should start doing, and what needs changing. While you should be asking yourself these questions regularly, sending out a survey is a good way to get them answered directly by your customers. Acknowledging customer feedback is vital to the overarching goals of providing excellent customer service and building long-term loyalty to your business.
Repeat customers spend 33% more than new customers, according to Retail Active. Building loyalty is crucial when it comes to retention. To build loyalty, you have to show your customers that you care about them and respond to their feedback accordingly. Incredibly, 68% of customers leave because of what they see as indifference from the business. Even if you do care about your customers' feedback, they won't know it unless you make an effort to show them. There are a number of ways to accomplish this, but creating informative content that speaks to them and responding to their feedback in an honest and genuine way are two of the best.
This article was originally published by SyneCore
Published: June 10, 2015
2591 Views