Businesses need loyal customers for long-term growth and profitability. But what's the best way to get them to stick around?
One of the keys to effective customer retention is the creation of a personalized customer care experience.
Did you know that 52% of consumers are likely to switch to a different brand or product if they don't receive personalized communication?
In addition, a 1-point improvement in CX (customer experience) Index scores can help increase annual revenue by $175 million.
The good news is that you probably already have access to all the data needed to deliver personalized customer experiences.
By generating insights from big data and customer information in your database (e.g., browsing behaviors, CRM data, and contextual information), you can create a highly personalized experience to increase engagement and conversion through customers' interaction with your contact center.
Meanwhile, AI-driven technologies (e.g., machine learning, natural language processing, natural language generation) enable in-depth analyses of these disconnected sets of data so you can implement hyper-personalization at scale.
AI also removes human biases by providing objective insights so your support team can deliver the most appropriate service based on each customer's history and preferences.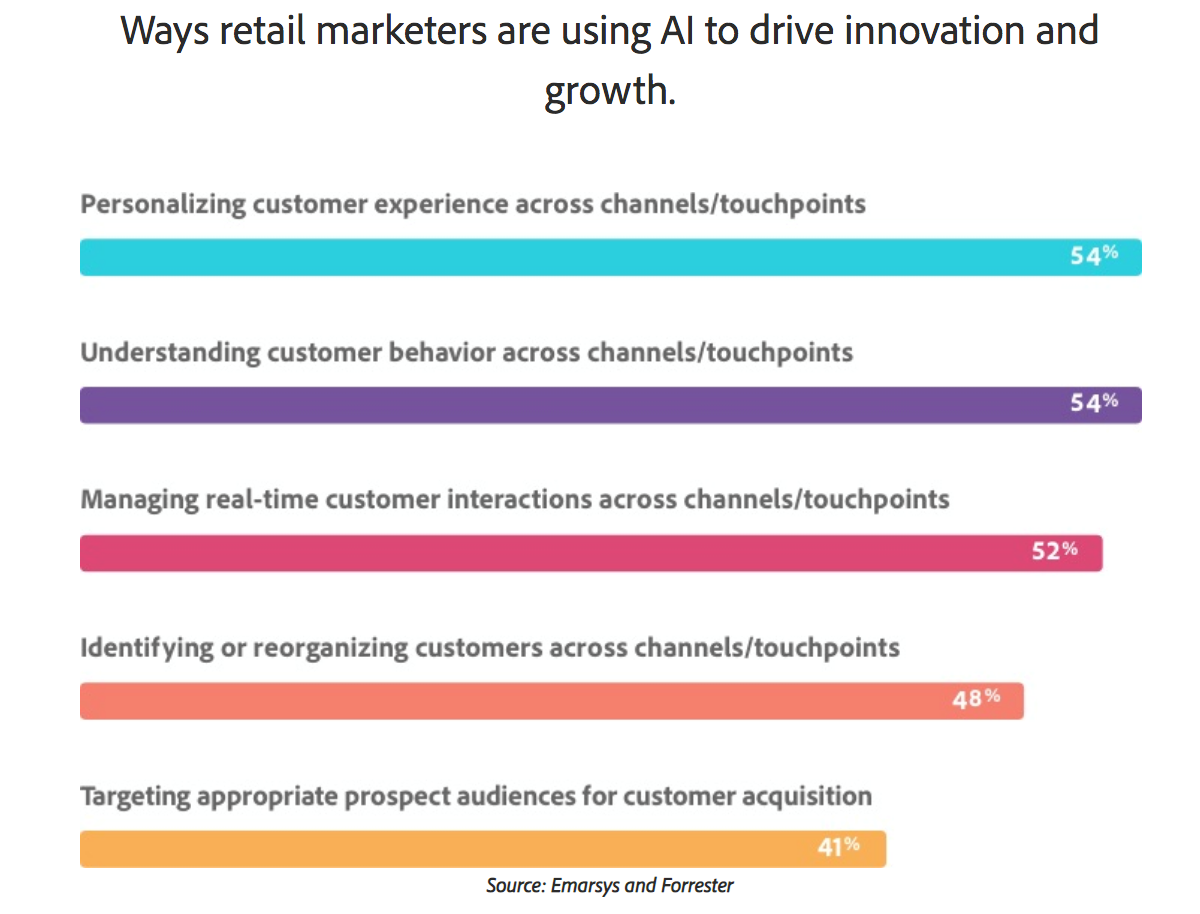 Here's how to enable your support team to deliver highly personalized customer experiences:
1. Understand Customer Lifecycle Stages
AI can analyze a customer's interactions with your brand at various touch points, (e.g., website, social media, or email) to determine where a customer is at in his purchasing journey.
Your support team can then provide the most relevant pre or post-sale customer care to improve customer experience that can, in turn, increase customer acquisition and retention rate.
2. Deliver Highly-Targeted Content
Using AI-powered technologies, a brand can leverage demographic data and analyze customer information from its own database to generate insights that enable customer service team to share highly relevant content with each customer.
Such content can be informative and educational (e.g., at the awareness stage) or product-focused (e.g., at the consideration stage), the nature of which can be determined by the customer's specific query or request.
3. Provide Omnichannel Customer Care
The use of customer database management (CDM) platforms, like Freshsales, allows brands to create 360-degree customer profiles that are updated in real-time based on each customer's interaction with the brand.
AI-technologies on CDM platforms analyze and organize the data so the support team can pick up where a customer has left off to deliver the most timely information via multiple channels, such as phone, email, live chat, or messenger apps.
4. Automate Repetitive Tasks
AI-powered chatbots, like Bold360 and Ada, can automate simple and repetitive customer service tasks (e.g., gathering customer information) so live agents can focus on one-to-one conversations with customers with high purchase intent to generate the highest ROI.
In addition, these chatbots can help screen queries and route calls based on support requests so customers can be directed to the appropriate agents that can provide the most effective support for a personalized experience.
5. Offer Customized Shopping Experience
AI can leverage consumer data and analyze a customer's preferences and behaviors to help support team deliver a personalized brand experience.
For example, agents can offer the most relevant product recommendations based on insights generated through big data analytics, as well as the customer's browsing behaviors or past purchases.
6. Go Beyond Segmentation
Segmentation that uses rules to categorize customers (e.g., geographic locations) can deliver personalized content and offers to a certain extent. However, it's a very broad-stroke approach and doesn't capture the nuances required to create a fully personalized experience.
AI-driven technologies provide the capability to analyze customer data at the individual level so support team can deliver a highly personalized customer experience at scale.
7. Stay One Step Ahead of the Customer
Predictive personalization helps support teams anticipate customers' needs so you can streamline their purchase experience, increase conversion, and build loyalty.
By analyzing consumer data and individual behaviors, AI-driven technologies can predict a customer's actions or requests so your team can deliver an experience that surprises and delights.
Conclusion
Consumer expectations are fast evolving. Brands that don't leverage the latest technologies to deliver the best-in-class customer experience will risk getting left behind.
Hyper-personalization is now the new standard and the use of AI-driven technologies has made it possible to implement the strategy at scale in all customer touch points, including contact centers.
In fact, the ability to deliver a highly customized experience through one-on-one interaction with your support team will become the key to improving customer acquisition and retention that will increase sales and profits.