90% of clients place a high premium on customer service when determining which brands to support. Delivering the service customers expect, however, is sometimes easier said than done thanks to increasing client expectations. 55% of consumers expect more from companies year-on-year and are quick to drop brands that don't deliver.
Is your call center delivering the service that your clients expect?
To find out, have a look at these tips on improving customer service from Daria Leshchenko, CEO at SAAS company SupportYourApp. As a firm rated among the top 30 service organizations in Europe, SUP knows a thing or two about delivering outstanding service.
What Irritates Clients the Most
Understanding how to improve customer service in a call center starts with knowing what irritates your clients the most.
According to Microsoft, clients' top service complaints include:
36% dislike dealing with an agent who's not knowledgeable
31% hate having to repeat themselves
20% become irritated when not able to get in touch with a real person
Providing clients with a highly-trained team that deals with all client queries 24/7 is a workable solution to these issues.
Tips on Improving Customer Service
Start With the Right People
Call center agents must have outstanding people skills. You may train anyone to understand the intricacies of a product or service relatively quickly. Teaching them to convey that information effectively is distinctly more difficult.
Qualities to look for in a call center agent include:
Effective at communication
Detail-oriented
Flexible
Knowledgeable
Calm under pressure
Highly organized
Empathetic and friendly
Efficient
Optimize Your Team's Occupancy Rate
The occupancy rate looks at how much time your team has to be available to clients. Firms often maximize their call center investment by having agents deal with other administrative functions as well.
The more other tasks the consultants must perform, the more service delivery suffers. It's a delicate balancing act.
A high occupancy rate puts agents under extreme pressure. Overloading, the team increases work-related stress and decreases job satisfaction and stress. Consequently, employee turnover rates increase, impacting costs, and service significantly.
Low occupancy rates may be equally damaging to employee satisfaction. Boredom may lead good agents to seek work elsewhere.
The challenging aspect of balancing the two is one of the top reasons firms today outsource their call centers. Handing over the staffing aspects to a third-party provider allows companies to focus on their core activities.
Analyze Data for Better Call Forecasting
It's possible to determine when the call center's busiest hours and days of the week are. Doing so enables you to reduce the occupancy rate during high peak periods, such as:
Product promotions and launches
Dates that billing is due
Industry events and fluctuations in the market
Holidays
Improve First Call Resolution
Improving FCR rates has the potential to improve both client and employee satisfaction. It reduces the customer's frustration and the workload of agents. Consultants can field more calls and deliver better service.
To improve the chances of solving client queries on the first call, firms must provide:
Extensive training in terms of product knowledge
A comprehensive database that consultants may search easily
Training in recognizing key terms that clients may use
Advice on problem-solving
The motivation for the speedy resolution of queries
Final Notes
Improving customer service is simple when you have a great team. Ensuring that your agents are excellent communicators, highly-trained, and have the necessary resources helps them perform at their best.
Companies not currently able to provide high-level services such as these may instead partner with a specialist firm. The partnership offers businesses a short-cut to service excellence.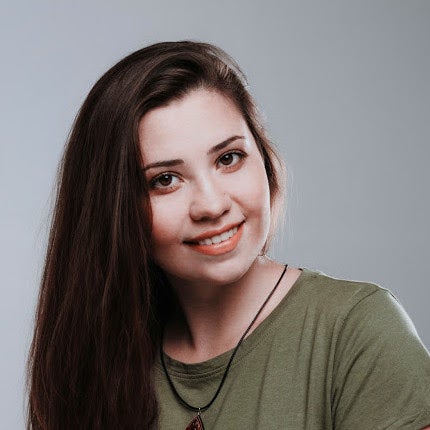 Author: Veronika Filipkova is a CCO and Content Editor @SupportYourApp.