Growing a small business is no easy task. Every day there are new challenges and obstacles that you need to overcome. The key to success in any industry is knowing the right strategies and techniques that will allow you to be successful.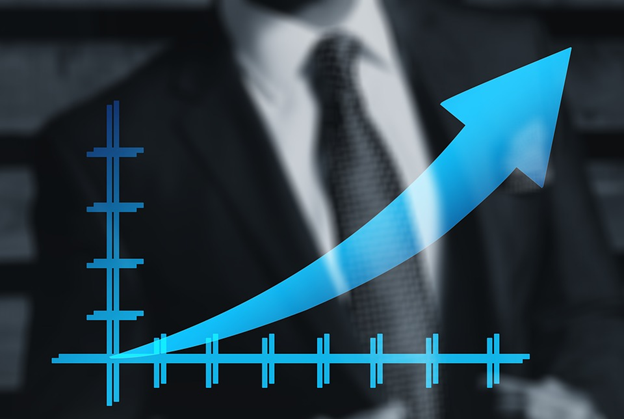 The following are strategies for improving your small business so that you can stay on top of the competition and ensure long-term growth.
Keep Financial Score
One of the most important aspects of running a small business is keeping track of your expenses and profits. This will help you make informed decisions about your company's future. You need to forecast whether you are on track to meet your financial goals. This can help you to make changes in your business if required.
You should also have a financial goal for the year to know where you want to be and what needs to happen for this goal to come true. This will keep all of your actions moving towards achieving these goals instead of wasting time on things that will not get results.
Set Goals
Another critical step for improving your small business is setting attainable goals. You need to have short-term and long-term goals to measure your progress. This will help you stay on track and make sure that you are making the most of your time and resources.
Your goals should be specific, measurable, achievable, relevant, and time-bound (SMART). Having a solid plan with tangible objectives is essential for any successful business venture.
Link With Big Brands
Linking with big brands can be a great way to improve your small business. When you team up with larger companies like Dynamic Gift, you can share resources and knowledge that will help both businesses grow. You can also benefit from their customer base.
It is essential to choose the right partner brand for this strategy to succeed. Make sure that there is synergy between your company and the other brand. Also, make sure that the partnership makes sense for both parties involved.
Use High-Impact Marketing
Marketing is one of the most important aspects of any business. Without a strong marketing strategy, you will not reach your target audience and convert them into customers. This is especially true for small businesses that may not have the same resources as larger companies.
There are many different options available, so it is essential to research and find something that fits your needs. It would help find a marketing strategy that works best for your company and budget. Some high-impact marketing strategies include content marketing, social media marketing, search engine optimization, and email marketing.
Master Business Presentations
One of the most important things you can do for your small business becomes an expert in business presentations. This will allow you to impress clients, partners, and investors with your knowledge and expertise. It will also help you to close deals more effectively.
There are many ways to improve your business presentations. You can start by learning the basics of public speaking and storytelling. It would help if you also focused on developing solid visuals to engage your audience. Finally, make sure that you practice feeling confident when presenting in front of a group.
Monitor Trends
One of the best ways to improve your small business is to stay on top of current trends. You need to make sure that you know what customers want and expect from your products or services. This will help you know whether changes need to be made for your company to continue growing successfully.
You should also monitor any industry-specific news, as this can give you insight into new techniques, strategies, and competitors who may be threatening your business. By knowing these details early on, you can plan accordingly so that it does not have a negative impact on later success.
Motivate Staff
A happy and motivated staff is essential for any successful business venture. Without a strong team behind you, it will be challenging to achieve your goals. This is especially true for small businesses that may not have the same resources as larger corporations.
You need to have open communication with your employees so that everyone is on the right page. This will help you avoid confusion and mistakes, which can ruin all of your hard work. You should also find ways to motivate your staff, whether by offering financial incentives or promoting teamwork, among other things.
Boost Your Online Presence
It is essential to have a strong online presence as a small business. This will allow you to connect with customers and clients from all over the world. It will also help you to build brand awareness and credibility. There are many different social media platforms that you can use to improve your online presence.
However, not every platform is suitable for every business. You need to consider your target audience carefully and what platforms they are most likely to be using. Once you have determined which platforms are best for your company, it is essential to create high-quality content to engage your audience. Make sure that you post regularly so that people do not lose interest.
In addition to social media, a great way to boost your online presence is to create a website for your business. Having a website will not only help with pushing out the branding for the business but also gives your potential customers a place to go and research your business and understand what it is you do. Building a website can be done by yourself but it is usually best to hire a web design agency to help manage and build your website. This will make sure it is done properly and reduce downtime and issues with your website.
Know Your Limits
You need to know what you can do before starting a small business venture. It is crucial for entrepreneurs not only to set realistic goals but also to make sure they are within their limits. Setting impossible expectations without having the resources or capabilities needed does more harm than good for any company in the long run. For example, if you run a hotel and are expanding your booking options to include sites such as Airbnb or similar, you can use a channel manager to list hotel on airbnb and take most of the pressure off yourself.
It might seem like entrepreneurs should always push themselves beyond their limitations because this could lead them towards success faster; however, doing too much can backfire. You want to make sure that you are focusing on the right things and are not pushing yourself too hard or taking shortcuts that could be detrimental in the future.
Conclusion
Small businesses are the backbone of the economy. With hard work and dedication, you can achieve anything. By following these tips, you can help increase the chances of success for your small business. Remember to stay focused, motivated, and realistic in your goals.