The negative impact of the COVID-19 pandemic on the global economy cannot be downplayed, but the current health crisis also comes with a few silver linings. For one, since meeting with clients face-to-face has become a risky activity, key players in the financial industry have fast-tracked their efforts to embrace digital technology.
One aspect of this revolution is digital onboarding, or onboarding clients using a digital platform. Adopting this digital banking innovation offered banks plenty of benefits, such as having the ability to provide top-notch customer service to their existing clients, positioning their bank's brand as more valuable to tech-savvy people who are considering different banks and financial products, while also making their services more accessible to their target market.
There are, however, more than a few hurdles that banks need to overcome so that they can offer this service to their clients with the same level of confidence that they have for their other banking products. How can banks ensure that their target market will be able to join them as they digitize their processes and systems? Here are a few tips that banks should take note of when promoting and implementing digital onboarding to their present and prospective clients:
Revisit the Bank's Know-Your-Customer Process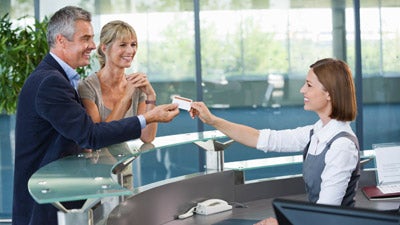 A robust KYC process is one of the backbones of a bank's security and compliance system. It's essential for banks to check if the level of risk that a client brings with them is within the company's accepted limits. Banks that fail to adopt a stringent KYC process are more vulnerable to financial criminal activities like money laundering and funding terrorist activities. On the other hand, the inability to make KYCs a quicker and easier process for customers can hinder the company's goal to onboard the majority of their clients through their online channels.
It's a must, then, for banks that are providing digital financial services to adopt a seamless KYC solution that is capable of collecting data from third-party sources, automating screening processes, and building a general picture of a customer in a snap. This will allow the bank to quickly screen and make decisions about their prospective clients, speeding up their digital onboarding process without sacrificing the integrity of their company.
Invest in Top-Notch Security Measures
While many tech-savvy individuals have no qualms about making use of the online services offered by their preferred banks, there are still many people who remain wary about digital financial services. Some of these customers see cashless transactions and the capability of having easy access to their funds as a weakness in security, unaware of the lengths that banks go to in order to prevent unlawful transactions from taking place within their establishments.
To improve the level of trust that customers have in digital banking products, banks must make sure that they are taking every measure necessary to stay ahead of financial criminals and malicious entities who might be trying to take advantage of the weaknesses in their systems. In addition, financial establishments would benefit from investing in co-branding efforts with recognized names in the technology and cybersecurity sector, to win their market's trust and at the same time, warn off bad actors.
Provide End-to-End Digital Onboarding
Digital onboarding does not stop once a bank acquires a new digital banking customer; this process should be done throughout the consumer lifecycle. Customers should expect quick and easy transactions whenever they try to access services and products by using the bank's digital platforms. This level of convenience can compel other users to switch to using mobile and online banking applications instead of sticking to time-consuming paper-based transactions carried out in a branch near their location. They'll likely appreciate the fact that they can access the bank's common services and products simply by scrolling and clicking a few buttons on their phones, without leaving their homes.
Create Seamless Multichannel Experience
There shouldn't be a disparity between a customer's experience while using digital banking platforms and the way they carry out face-to-face transactions at a physical branch. Mobile and online banking channels should be treated as an integral part of the customer's banking experience, not just a useful alternative when there's an ongoing health crisis.
Banks can reinforce this commitment to creating a seamless multichannel experience by making all their products available on their mobile and online banking channels. Alternatively, they can also promote semi-onsite onboarding processes to their clients, especially to those who might be in need of banking products that require the prospective client to undergo more stringent background checks.
Improve Customer Support Capabilities
One of the benefits of adding digital platforms to banking channels is that it allows banks to personalize the individual experiences of their customers. The information volunteered by digital banking customers should let banks figure out the products that their customers will most likely benefit from at a personal level.
This information is key in coming up with modular products that will allow customers to configure product bundles for their particular needs, all without overcomplicating the bank's internal product cataloging processes. Customers can simply browse the products they want on their phone or computer, compare each item, and match the products that appeal to them.
The Value of Staying Up-to-Date with Future Technologies
The current pandemic is proof that banks, while steeped in tradition, should be willing to explore technologies that can improve the level of service that they provide to their customers and the financial industry. Staying abreast of technologies with possible banking or financial applications will be key to ensuring that a bank will easily regain its footing and emerge largely unscathed should a similar crisis take place in the future.