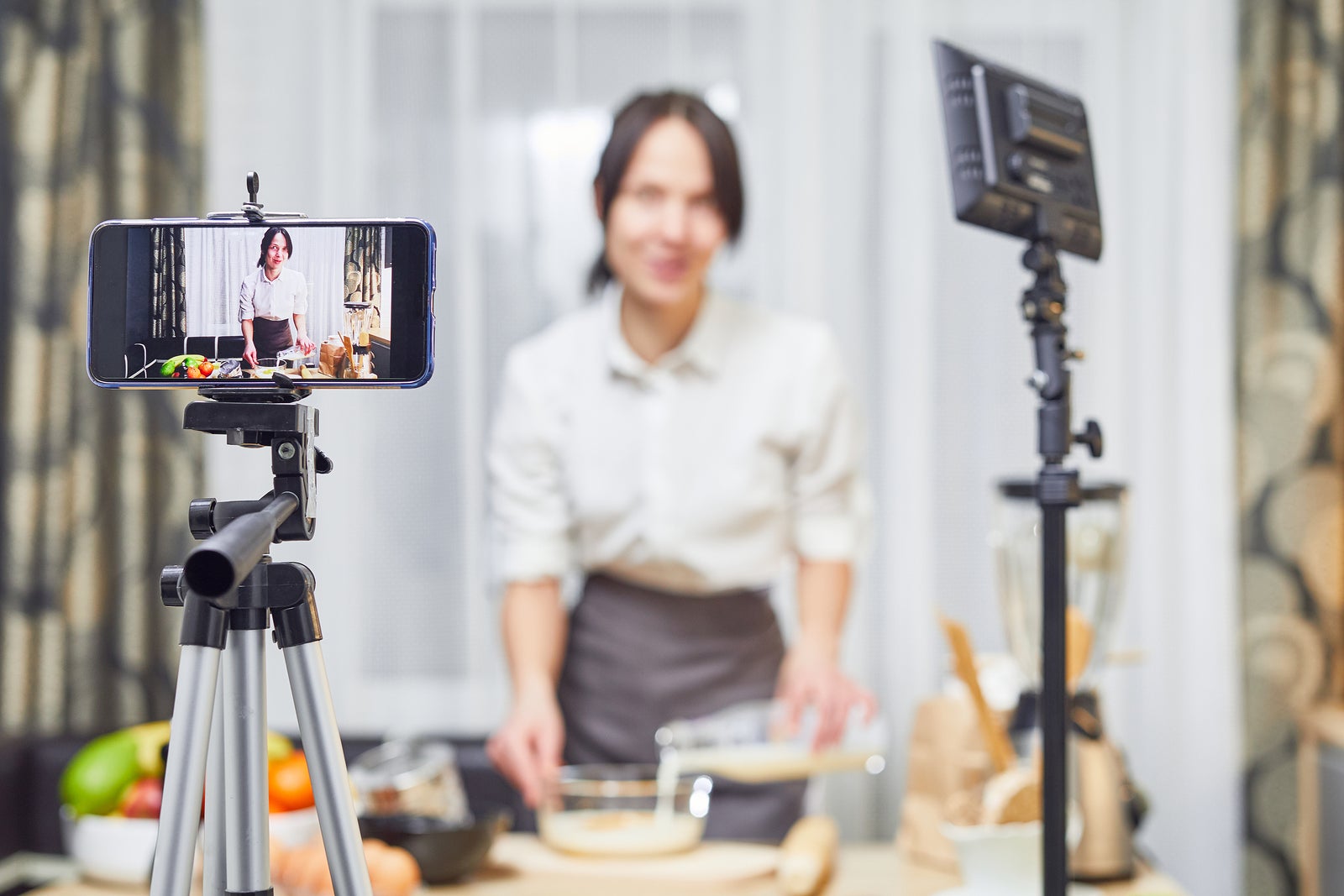 These days, going digital isn't a choice, even for brick and mortar businesses. You may have known this was going to happen, even before the coronavirus. But most small business owners didn't think the day would come so abruptly.
The Need for Change
Many businesses were forced to make drastic changes to keep functioning. Whether it was allowing employees to work remotely, making sure goods or services were transferred without in-person contact, changing the way you marketed, or conducting meetings via Zoom, our digital connections enabled most of us to survive.
You needed to be creative. Especially in how you marketed and financed your business. The new reality was scary for many. But in times of great change, there's always a way. There will be those businesses that close and which will never reopen due to COVID-19, but there are many more who will weather this storm, as they and their industries adjust to a new "normal."
Marketing During a Pandemic
The pandemic has changed how we buy and sell and interact, and ultimately how we do business. Digital marketing has become more important than ever. But we always knew the future was digital.
Before the pandemic, spending on e-commerce was already expected to be around $1 trillion by 2023, according to MasterCard's vice president of digital payments strategy Meysam Moradpour, with half of transactions coming from mobile devices. Consumers too were already quickly adapting to the ever-evolving technology that allowed them to interact with brands online.
The pandemic just pushed businesses towards digital solutions more quickly. As some saw Amazon and Alibaba and even Walmart capture online marketplaces, smaller businesses too had to adjust, working to keep customers through innovative strategies. Many physical shops turned towards no-contact curbside delivery, with transactions conducted online. Restaurants had to partner with delivery services like UberEats, DoorDash, or GrubHub to keep their businesses alive.
Small Business Video Stars
Prior to COVID-19, one of the best ways to connect with customers was through video marketing.  Celebrities showed small businesses the way, making videos of themselves "surviving" life in quarantine. Most of these video shorts were shot on smartphone cameras, and showed that their lives actually didn't look too dissimilar from our own.
With video marketing, it's content over quality. Finding clever ways to punt products or services through a video shorts – as well as engage with your audience – became essential for those wanting to stay relevant as a business. Quarantine stars – mainly Millennials and Gen Y – showed off how to do this with their own TikTok videos.
Many home-improvement stores did ample business, helped by DIY home makeover TikTok videos. Additionally, other online "educational" videos appeared, including those from bars teaching how to make cocktails, childcare centers advising on activities for children, makeup tutorials by beauty salons, live story time sponsored by bookstores, and tutorials on posture from chiropractors. Other content that educated and informed became increasingly widespread, providing a means by which businesses and services providers could interact with their customers.
Using free video editors like FilmForth, many small businesses found they could do their own video marketing. A video-editing app that works on Windows 10 and which was released early in 2020, FilmForth allows small businesses to do advanced video editing. With its ability to add soundtracks with pre-recorded music, transition between scenes and rearrange their order, it makes digital video marketing easy.
As an aside, ring lights – long utilized by YouTubers and TikTok stars – also became more common for those working at home. Those using Zoom for work meetings in poorly-lit home offices have taken to the device. For those wanting to make inexpensive monologue videos to promote their small business look more professionally, for under $150 you too can look good – or at least evenly spread light over your face – when making marketing videos.
Coronavirus & Contracts
Besides marketing, many of those with small businesses require legal contracts. The real estate and insurance industries in particular rely on agents, who essentially run their own agencies as semi-autonomous small businesses. In some places, real estate and insurance agencies were even considered essential businesses.
For real estate agents, the use of e-Notes – electronic promissory notes or mortgages – surged in the first quarter of 2019 in the United States, according to the electronic registration system MERSCORP, an increase of almost 5000 percent from the same period in 2019. Though sales declined by nearly 18 percent in April 2020, they didn't collapse completely, and the industry's ability to close sales allowed it to carry on with business almost as usual.
Insurance companies – steeped in a history that has always relied on manual contracts – and their agents also had to adjust. Electronic applications, e-signatures, remote notary services, and electronic policy delivery became increasingly necessary to keep revenue flowing. Similarly, insurance's cousin, the financial services industry, adopted tools to ensure regulations that aid with detecting and preventing fraud were followed, a necessity for those dealing with large amounts of money.
In addition to realtors, insurers, and financial advisors, there were others like building contractors, import and export companies, leasing agents, and sales people in other industries who had to work remotely. Many of these businesses previously depended on manual signatures to make contracts legally valid, but with travel restrictions and the inherent danger of in-person contact, electronic signatures became increasingly important. Though in most countries they've been legally binding for years, the pandemic quickly transformed the use of e-signatures and e-contracts into something commonplace.
For eOriginal, at the forefront of the e-signature movement, their SmartSign software application became a tool that many small business owners used to seal deals without parties ever having to meet in person. It's likely businesses will continue to utilize such applications, which can be made web-based or embedded within e-documents, or even accessed via mobile devices. If your business relies on contracts, the ease and cost-effective nature of such apps will save you money even after the coronavirus is gone.
Moving Forward
While many of us isolated and fretted about the loss of business and income, there's a silver lining to be found from this pause in the world's economy. Our digital systems have become significantly more robust, allowing us to do business much more efficiently online. We realize now that many of us can work remotely, staying connected from and even operating our businesses from home.