The restaurant and bar business has seen a lot of transformations in the past few years. These transformations have been largely driven by the need for business owners to increase their revenue and offer services that meet the requirements of their customers.
Technology is playing a crucial role in this as well. Today, there are thousands of restaurant and bar tools, applications, and software that are driving operations in restaurants and bars.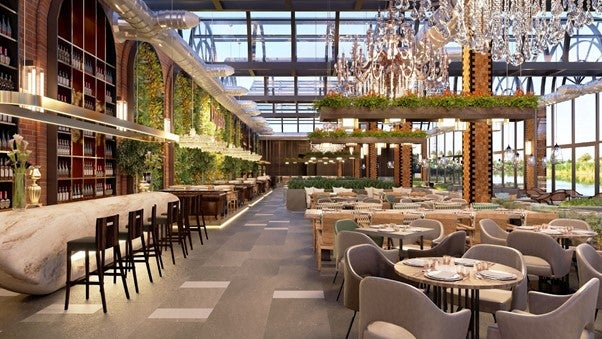 Some restaurant and bar owners are even struggling with finding the right tools that fit their business models. Despite that, most of them are trying to adapt to the changing needs of their customers, most of which are driven by technology.
That notwithstanding, some of these business owners are still finding it difficult to bring in new customers and make their existing customers spend more. Using the following innovative ways, you can be able to grow your restaurant and bar business.
Optimizing and Evaluating Menus
The first thing should be optimizing and evaluating your menus. To do this, you need to find out if your current menu is organized, if customers can find what they are looking for easily, and if it is attractive enough to persuade someone to spend money in your restaurant or bar.
You need to make sure that the menu is designed in a way that encourages customers to spend money. The menu should be built to promote the items that make you good money or that you want to sell more.
You do not have to do this manually. You can make an online menu for beer and all other items that you sell and share digitally. This ensures that the menu is well organized and can reach as many customers as possible.
Offer More Services
The COVID-19 pandemic affected business operations and forced many of them to close shop. People were working at home and businesses, including restaurants and bars, could not sell to anyone.
This made it difficult for these businesses to make any profits, forcing most of them to start offering more services. Even though online orders and delivery were gaining traction even before the pandemic, most restaurants and bars were not offering this service.
Restaurants and bars can invest in online orders and delivery to diversify their services. This ensures that customers who love your food but are not able to come to your establishment can still make orders and enjoy their meals. This is vital in growing your restaurant and bar business.
Offer Complimentary Products
Businesses, whether restaurant and bar business or any other business, should investigate increasing the amount of money a customer spends whenever they (the customers) are at their premises.
One way for restaurant and bar owners to do this is by ensuring that they are providing quality food, drinks, and amazing customer service. They also need to try and persuade their customers to spend as much money as possible when at the restaurant.
They can also do that by offering complementary products. These might be things such as deserts, signature brews, mixed drinks, and appetizers among others.
You can offer these items for free, sell them at discounted prices, or even sell them as a combo. This will be vital in growing your restaurant and bar business.
Sell Branded Merchandise
Most customers appreciate branded products such as glassware, sweatshirts, stickers, and t-shirts among others. This is something that restaurant and bar owners can invest in and use to diversify their revenue streams.
However, this will require some amount of money before starting. It is more of a new business and you need to execute it carefully for you to reap its benefits. You can do this by engaging your customers about it to get feedback and vetting any vendors that you will be working with.
The best way to handle this is to start with a small number of products. This helps in evaluating customer interest. After that, you can decide on whether it is a viable business for you or not.
Conclusion
A business should generate revenue and make profits for it to survive. There is a lot of competition today and business owners need to find innovative ways to grow their businesses.
In addition, global challenges such as the pandemic have driven businesses to losses, forcing them to find new ways for their operations. Restaurant and bar owners can use the innovative tips above for the growth of their businesses.